There are plenty of tasty things to get excited about this May, from fine-dining vegan degustations to ultra-luxe Champagne lunches, a bottomless frosé bar — and much more.
Make a booking
Wild game month at Onslow
Throughout May, as the cold weather creeps in, Onslow is encouraging diners to embrace the slow food movement — celebrating dishes that take longer to prepare, and meals that take their time at the table. During autumn and winter, the restaurant is offering a special four-course Sunday lunch for $79, with the option to upgrade to a full wine match. As the first weekend in May signals the beginning of New Zealand's game season, the first Sunday lunch series will revolve around all things wild game this month — expect to see rabbit cassoulet, venison sausage rolls, confit duck and more.
An autumnal long lunch at Euro
Gather your group and enjoy Euro's autumn lunch menu, celebrating warming flavours for the upcoming cooler days. Available throughout May, the menu features six delicious dishes designed to share and a glass of selected wine, for only $40 per person.
A celebration of fine food, craft beer, and whisky at Botswana Butchery
Join the team at Botswana Butchery, along with The Tuatara Brewing Co. & Glenfiddich Distillery, on Thursday, 20th of May, for their Against the Grain Whisky Dinner. With four scrumptious courses, each paired with a craft beer and whisky, this meal will be a must for fans of rich and indulgent flavours such as grass-fed beef tartare, ostrich loin, and Te Mana slow-roasted lamb. To book, contact the restaurant directly on 09 307 6966.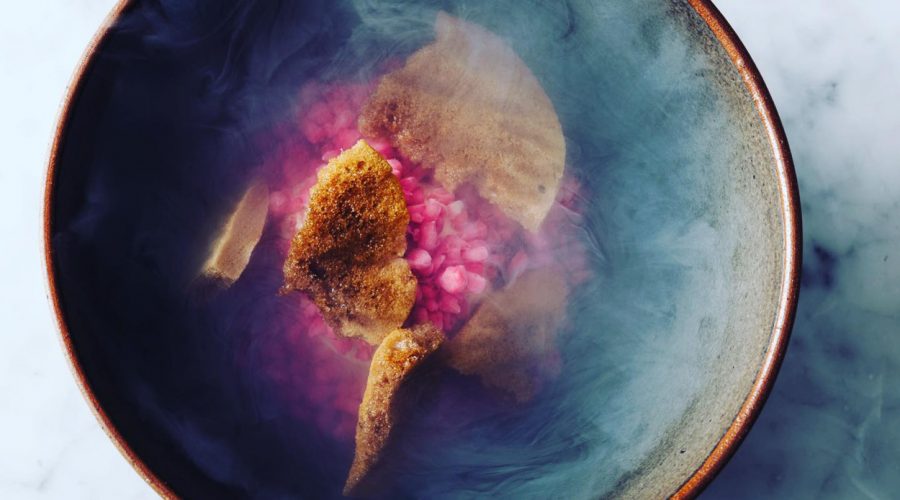 A vegan degustation at Sidart
Sidart is, of course, known for its exceptional cuisine, service, and atmosphere, and the team is putting on an exciting plant-based menu for the Eat Drink Love Ponsonby festival this year. For the entire month of May, a five or seven-course vegan degustation will be available, featuring all manner of exquisite delights — no animal products included. There will also be the option of fully vegan wine matches to complement the menus.
Celebrate the mum in your life with a delicious meal
It's Mother's Day on Sunday, 9th of May, and there are plenty of restaurants offering special menus to celebrate. We suggest you secure a booking now to avoid missing out, and luckily for you've put together a list of all the best places to book. See it here.
Billecart-Salmon Champagne lunch at Onemata, Park Hyatt Auckland
This very special event taking place on Saturday, 29th of May, with Onemata setting the scene for a luxurious lunch, paired with Billecart-Salmon Champagne. Expect a selection of canapés and a glass of the good stuff on arrival, followed by four delicious courses — all paired with premium Billecart-Salmon Champagne, for $195 per person. Expect the likes of Ora King salmon and goats cheese crumpets; Harmony pork katsu; Lobster with buffalo ricotta agnolotti — and more. Plus, if you book a room at Park Hyatt Auckland, you can trot up there afterwards feeling very well fed indeed. For bookings and enquiries, please contact Aimee Tuck on 09 366 2500 or [email protected]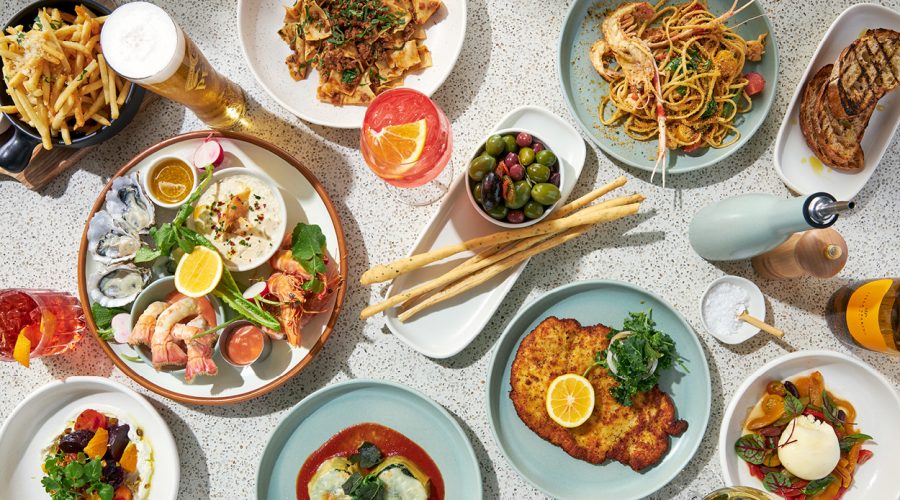 An Italian-style long lunch at Non Solo Pizza
While this offer may not be May specific, we think it's always a good time to linger over a delicious long lunch, and what better place to do so than Non Solo Pizza? Gather your friends and loved ones and make a day of it, with shared plates for the table including a large selection of antipasti; pasta like linguine and ricotta, spinach and mushroom rotolo; a roasted pork belly porchetta with duck fat potatoes; and dessert. For $55 a head, and groups of four or more, if this doesn't get you ready for winter, we don't know what will.
Dinner and a show with Satya at Hyderabad Hotel
Get your culture fix and an irresistible meal to boot, with this pop-up play happening at Hyderabad Hotel. Showing for three days on the 4th, 5th and 6th of May, Lovepreet Reckons is a Rom-Com that follows newlyweds Corrie and Ferdosh as they move into a new apartment building following their honeymoon. Having to cope with the new apartment being smaller than expected, Corrie and Ferdosh find themselves not only having to contend with conflict in their own relationship; but also with intrusive family members and the crazy neighbours they've inherited — needless to say, hilarity ensues. This event is $89 for a five-course meal and 90-minute play, make sure you book before it sells out.
Frosé Your Way at Dr Rudi's
From now until 6th of June, rosé fans are invited to indulge in its fun frozen counterpart with a bottomless frosé pop-up at Viaduct Harbour venue Dr Rudi's. Featuring various eye-catching frosé shades plus a DIY garnish wall filled with sweet treats, Frosé Your Way is available in 2-hour slots with a one-foot pizza for $49 per person, minimum four people per booking.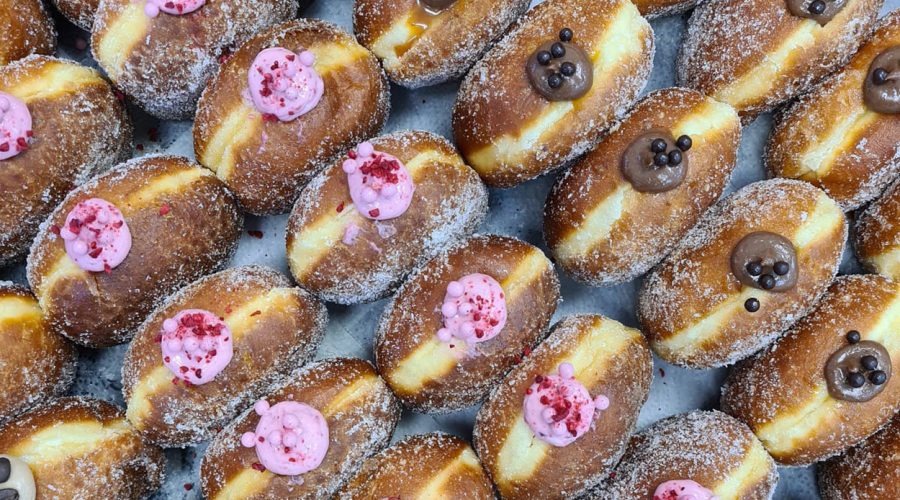 New openings to check out
Brothers Beer & Juke Joint BBQ — Birkenhead: Bringing a family-friendly gastropub vibe to the North Shore, the sixth venue from the team behind Brothers Beer combines crafty brews and tasty eats for a crowd-pleasing offering. Read about it here.
Dusty's Depot: With fans across the city for its artisanal baked goods, The Dusty Apron has finally opened a bakery and cafe out east where you can grab a croissant and some great coffee to go. Visit the spot in St Johns, and read about it here.
Grownup Donuts: Some of the best doughnuts we've ever tried have come to the central city, and we're both overjoyed and concerned for our blood sugar levels. Handmade daily with no artificial ingredients or preservatives, these indulgent treats are the real deal. Find the new store at 2 Anzac Ave, and read about it here.