March is a big month for the Auckland dining scene. From the shift in seasonal produce leading to many restaurants changing their menus to the proliferation of hot cross buns that come with the approach of Easter, Auckland's dining scene isn't looking like it will be slowing down anytime soon, and new openings and special events are continuing to pop-up all over the place. As such, we've done a round up of what to look out for this month in the exciting food landscape of Auckland.

Daily Bread's pizza night Fridays
Renowned as one of the top bakeries in town, it would only make sense for Daily Bread to know how to make a heavenly sourdough pizza base. Drawing on the fresh produce of sister cafe, Orphans Kitchen, the woodfired pizzas will be topped with fresh, local ingredients like basil, carrot kimchi, courgettes and rosemary. For dessert, Daily Bread has created a new, vegan soft serve to top pizza night off with a touch of sweetness. Available 5pm until 9pm, every Friday.

The new Indian restaurant on Ponsonby Road
Situated on Ponsonby Road (where Bolliwood once sat) is the new Indian restaurant — Épicer. Managed and owned by Aditya Sudan, a man who has been in the hospitality industry for 14 years the kitchen is helmed by three-time Michelin Star Executive Chef — Manjunath Mural, and together they are striving to change people's perceptions of Indian cuisine. "Curry is a sauce," says Mural, explaining how curry is only a small fraction of true Indian cuisine and underlining how he wants to shine a light on the true diversity of Indian food. From slow-cooked lamb chops in a fragrant homemade garam masala, truffle naan bread and light salads such as the warm green mung mango, Épicer is a unique new opening you'll want to try.
Simon & Lee has re-opened for dinner
It's about time Simon & Lee opened its doors for night service as it has been far too long since we've had its chicken dinner (an absolute winner). The double fried, juicy morsels are glazed in a marinade of choice from garlic soy to danger spicy but none of them can do you wrong. The fried chicken platter also comes with crispy shoestring fries and crunchy slaw which is made perfect with a cold pint of beer on the side.
Hot cross bun and birthday season begins for Ima Cuisine
Ima Cuisine has a massive month ahead, with Easter around the corner and its 10th birthday creeping closer. The first round of its famous hot cross buns (300 of them) sold out within an hour so you've got to be quick if you want to try one out for yourself. Beyond the buns, Ima's imminent birthday celebrations are also garnering a lot of hype. On the 7th of March, Ima is throwing a girls-only belly dancing party and on the following night, everybody is welcome to enjoy an unlimited feast and a drink on the house for $55. A night full of delicious food, music and dancing, make sure you mark your calendars to join in the celebrations.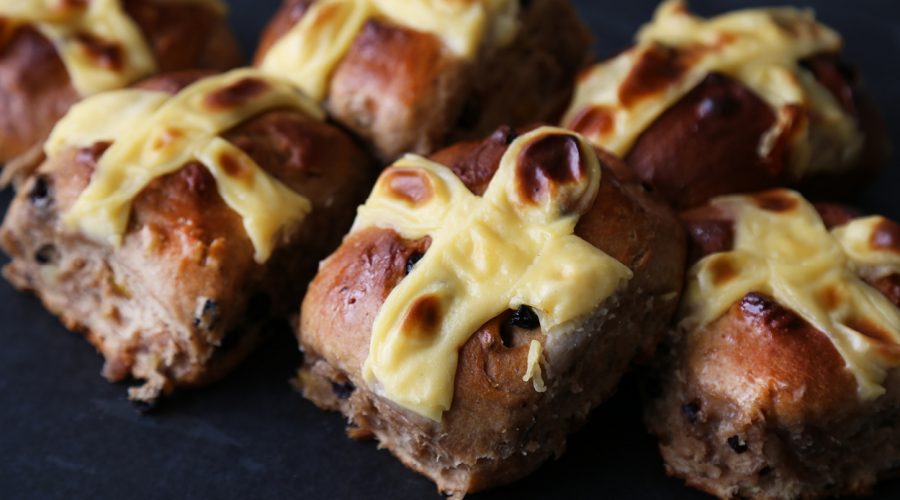 The ultimate chocolate hot cross bun from Miann
If you're one of those people who just can't stand raisins and dried fruit, even in a hot cross bun, Miann has created the perfect treat for you. Considered as some of Auckland's finest chocolate artisans, the people at Miann bake a splendid chocolate chip hot cross bun. With its Morningside chocolate factory opened late last year, Miann has taken its chocolate hot cross buns to the next level by using bean-to-bar chocolate made in-house, and giving diners the option to add in a scoop of house-churned gelato to melt inside the warm, toasted buns.
Rosé month at Soul Bar & Bistro
You had us at rosé. One of our favourite Viaduct Harbour haunts — Soul is dedicating March to a rosé extravaganza with a specially designed menu and newly-decorated interior fit-out. Celebrating all things pink, Soul's special menu features the likes of Veuve Clicquot rosé champagne for $20 a glass and $99 a bottle, chateau roubine 'la vie en rose,' and pink Bombay Sapphire gin cocktails, to name a few. Set to be a festive month of delicious drinks and even better food, Soul is the perfect place to wrap up the summer season.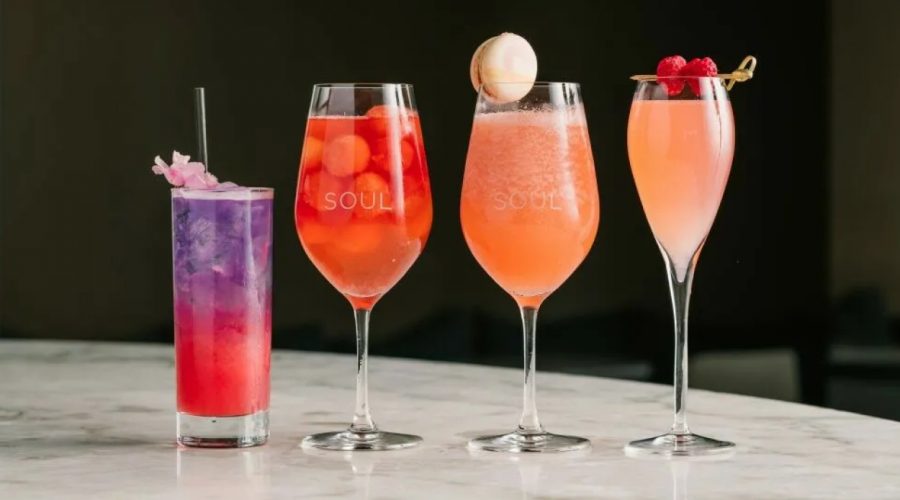 'Tis the season of Bluffing
Bluff oysters are what some oyster connoisseurs claim to be the cream of the crop. Slowly grown from the cold and pure waters of the Foveaux Strait, they boast a sweet, briny and tangy metallic finish. They're cold, fat and juicy which is everything you want in an oyster and luckily for us, restaurants in Auckland are embracing Bluff season in full force by featuring the delicacies on their menus. To find out where to get the best, consult our round-up of where to go in Auckland.
La Cave and Annabel's round 2
After the success of the collaboration between La Pêche and Annabel's Wine Bar, they're joining forces once again to bring us another La Cave on March 23rd in the outdoor courtyard of Annabel's. Prepare yourselves for another day of French food, natural wines and Aperol Spritz' and be sure to save some energy for the evening this time as they transform Annabel's into a dance party after the sun goes down.

A brand new bar has opened up in the CBD
Right opposite the Auckland Ferry Terminal building, located on Quay Street West is the newly opened bar — Dirty Laundry. Not only does this bar serve a variety of different beers, spirits and cocktails but it takes its food menu just as seriously. Featuring the likes of lobster rolls, oysters (bluffies included), fish tacos and fried chicken, Dirty Laundry is already making waves in the Auckland dining scene.