Hospitality trailblazer David Lee, who is also responsible for some of our town's most popular eateries such as The Candy Shop and Simon & Lee, is hosting a weekly pop-up to offer a taste of what's to come at his next venture in Commercial Bay.
These pop-ups are the introduction to Good Dog Bad Dog — Lee's first foray into the street food sector, where the menu is dedicated entirely to delicious hot dogs. While he is officially opening his new enterprise in Commercial Bay in March, Lee is currently inviting eager gastronomes to try an initial taste during February. You can head to Maison des Hot Dog, which will pop-up at his Newmarket space Camper Coffee on Osborne Lane, every Thursday evening.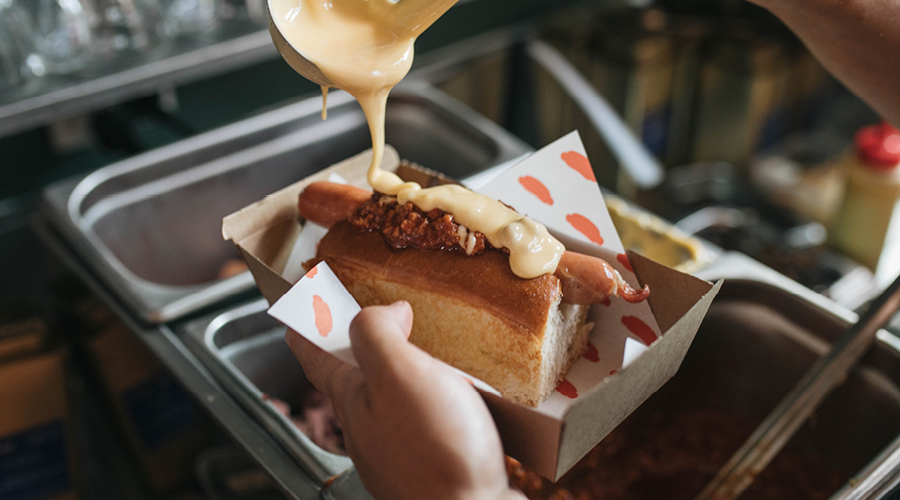 There will be three different variations of the universally-loved delicacy — Good Dog, Chilli Cheese Dog and Dirty Dog. The Good Dog comprises a vegan hot dog featuring shiitake mushroom, fried tofu, jalapeno and truffle mustard, and a vegan sausage, all encased in a bun that, according to the menu, will 'suit it all'. The Chilli Cheese Dog combines a more traditional frankfurter sausage with a house-made chilli mix, and cheese topping with chives. For the ultimate decadence, make it Dirty and get amongst the Reuben sandwich-inspired hot dog of Swiss cheese, frank sausage, corned beef, sauerkraut, and secret special sauce with chives.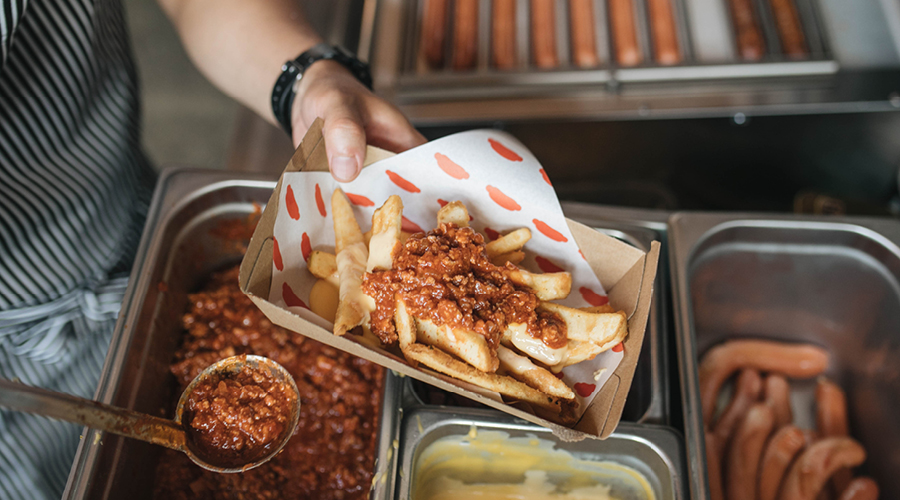 Along with other sides such as loaded fries, fried Oreos and a full array of beer and fizzies, Wine Diamonds' wine list will complement the hot dogs so you can dine with style. Camper Coffee morphs into Maison des Hot Dog from 5pm on Thursdays, and with only three more pop-ups scheduled, we suggest a weekly visit so you can say you've tasted the three coolest hot dogs in town. 
Opening hours
20th, 27th of February and 5th of March — 5pm until 9pm
Maison des Hot Dog
2 — 8 Osborne Lane,
Newmarket