As we get closer to the end of the year, work meetings are shifting from planning over cups of coffee at a local café to celebrating grand achievements with flutes of Champagne at Auckland's finest restaurants. The season of long lunches is upon us and we have rounded up our favourite hotspots to wine and dine at in the lead-up to the end of the year.

Euro Bar & Restaurant
This waterside establishment has been a favourite for as long as we can remember. There's nothing quite like taking a seat in Euro Bar & Restaurant's outdoor area and looking out onto Princes Wharf and the blue waters of Auckland harbour. Not only does this restaurant provide the most gorgeous tableau of the City, but the food and beverage offerings are enough to see us regularly head there for a long, luxurious lunch. Start with the Yellowtail Kingfish and the fresh crumpets with succulent slices of salmon, alongside a chilled rosé. When it comes to cocktails, we recommend the Andy Murray — a mixture of Beefeater 24 Gin, Martini Bianco, strawberry, basil, lemon and egg whites.

Soul Bar & Bistro
Over in Viaduct Harbour is the vibrant Soul Bar & Bistro. Its outdoor deck boasts a beautiful floral ceiling while providing stunning views of Auckland's waterfront, making this restaurant one of our favourite spots for a long lunch on a sunny day. Open from midday until the late hours, Soul encourages its patrons to stay for as long as they want. And while ordering a bottle of Champagne is inevitable at this restaurant, before you do, we recommend perusing the cocktails on offer — particularly the Mile High Club. This drink sees a mixture of gin, maraschino, crème de violette, lemon, lavender and egg whites and is a delightful floral concoction. Pair this with Soul's iconic salt and pepper squid and crayfish toast and you're guaranteed to have a good time.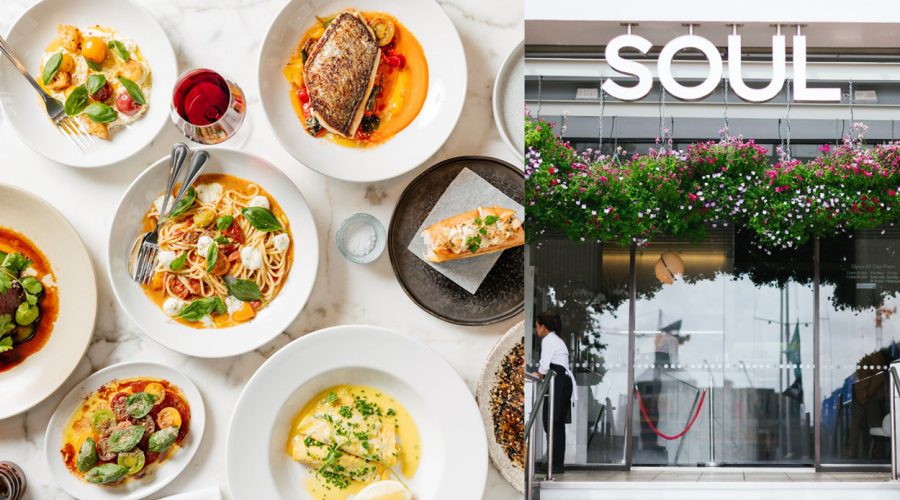 Ostro
Nestled in the Downton Seafarer's building, Ostro Bar and Brasserie boasts prolific views across Auckland Harbour, which makes heading there for lunch a beautiful affair for more reasons than just the food. Recently, Ostro has revamped its menu which gives us even more of an excuse to book in for lunch. Although straying from the infamous lobster and snapper pie is a challenge, we promise it's a move worth making as the brasserie's new dishes, including Big Glory Bay Salmon and storm clam linguine are sure to blow your mind.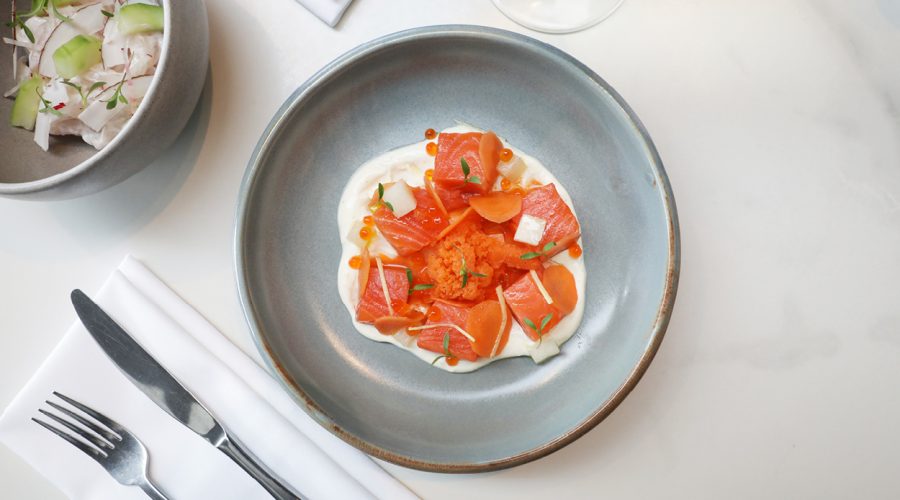 SPQR
Although this stalwart might not have a view of the ocean, SPQR sits proudly on Ponsonby Road and is a go-to lunch spot for many Aucklanders. The combination of delicious Italian food, friendly, personable staff and the people-watching that can be done from its outside tables have us returning to SPQR time and time again. This restaurant's designed-to-share menu includes endlessly enticing dishes, but our favourite would have to be the scampi tail linguine and the Italian herbs and cajun spice pizza. Not to mention, SQPR's mixologists shake up one of the best espresso martinis in town, just what you need to keep energy high for a long session of lunching.

Prego
Situated on the same road as SPQR and also serving Italian, but providing a whole different experience is the Ponsonby institution, Prego. If you're after a fun-filled lunch with friends and family, Prego is definitely the way to go and is equally as enjoyable if you're seated outside or inside. Ever since its doors opened in 1986, the locals of Ponsonby have formed a strong attachment to the restaurant and as such, it boasts arguably the most loyal customers of any restaurant in Auckland. A plate of calamari for the table is the only way to start a party at Prego and there seems to be no way to end because nobody ever wants to leave.

Andiamo
Everybody loves a dinner at Herne Bay local-favourite, Andiamo. This restaurant only gets better over the warm season, especially if you're lucky enough to grab a table outside in the sun. Whether you're after some antipasti and Aperol or a full feast with never-ending pours of the finest drops, Andiamo has you covered. A dining experience at this Italian establishment wouldn't be complete without the cured Italian meats which come with melt-in-your-mount Devonshire black pig. It's also home to one of our favourite pizzas — the Bianca — which comprises bechamel and mascarpone sauce, caramelised onions, gorgonzola cheese and salty pancetta. Once the clock strikes 4pm, the soirée really starts to pick up, seeing many diners start mingling with familiar faces.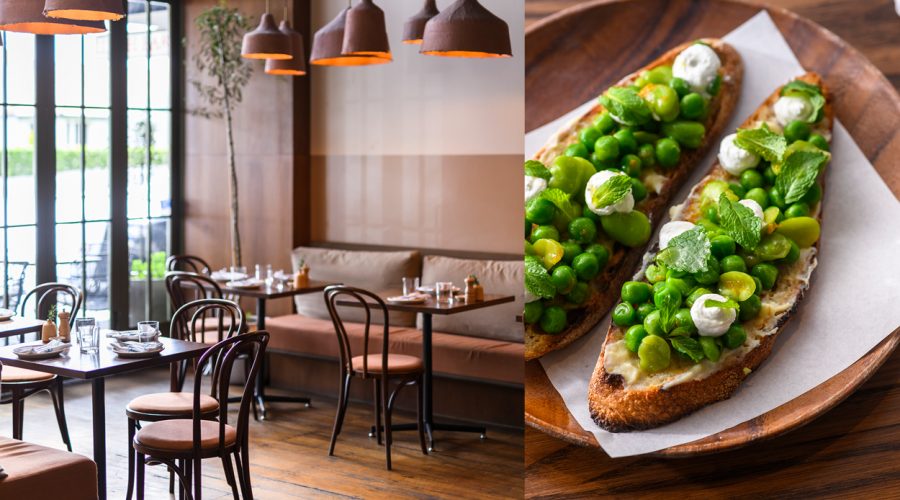 Depot
Freshly-shucked oysters and clams taste the best in the daytime and Depot's raw bar is one of the best our City has to offer. It might not be the sunniest spot in town, but the laid back and relaxed ambience still has a liveliness which is driven by the casual yet attentive staff. The fish sliders are a must when dining at Depot and make for a great accompaniment to the Malborough Sauvignon Blanc by Paul Bourgeois, which is served on tap. Embrace the fact that you'll be here for hours, ditch the glass and go for the carafe from the get-go. Slowly sip your way through to the late afternoon as you tuck into Al Brown's iconic fish belly with eggplant kasundi, pair that with some truffle potato skins and you have yourself an elevated version of the Kiwi classic, fish and chips.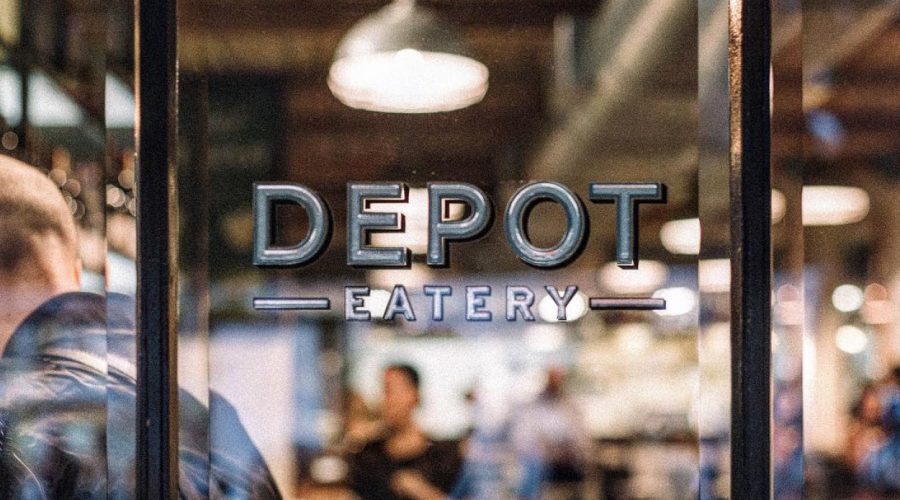 Cibo
For over two decades, Cibo has consistently proved to be one of Auckland's top restaurants through its premium food and stellar service. The restaurant enjoys all-day sun, resulting in its space being constantly bathed in natural light. Cibo exudes a feeling of exclusivity and luxury, and when you walk into the restaurant you will feel like you've been swept away from reality for a few hours. Pop a bottle of Champagne and order the eye fillet and crayfish. This dish sees a juicy steak topped with grilled crayfish and is guaranteed to be the fanciest surf 'n' turf you will ever eat. But be sure to make room for dessert as the salted caramel and peanut brittle pavlova is out of this world.