This Saturday marks the first birthday for Auckland Fish Market (AFM) and they're celebrating the milestone with an exciting new opening. Introducing Lobster & Tap, an eatery that specialises in a delicacy our dining scene has been sorely missing — the lobster roll.

With humble beginnings that trace back to New England and Canada (it's often referred to as a 'New England hot dog'), the lobster roll has grown to achieve global acclaim. And while here in Auckland we might not be as familiar with it as we'd like, Lobster & Tap is about to change that for good.
From this Friday (13th December) the delicious new resident of Auckland Fish Market will be serving up two variations on the lobster roll — a classic and a hot-buttered version — from a menu that also includes Crispy Oyster Po Boys, chilled lobster salads and lobster Kiwi Dip with Proper Crisps.

The Classic Lobster Roll boasts an unbelievably fluffy bun that has been toasted for a crisp exterior and warm, plushie centre. Inside is stuffed premium, Canadian, wild-caught lobster that has been chopped and doused in New England mayonnaise, chilled for a fresh flavour and topped with spices and herbs for an extra kick. The contrast between the cold, creamy lobster and the toasted buttery bun makes this roll light, indulgent and the ideal bite for the season ahead.

The Hot Buttered Lobster Roll, on the other hand, sports the same delicious toasted bun, but instead of chilled, saucy lobster chunks, the lobster has been slathered in clarified butter and finished with lemon and chives. The simplicity of this roll allows the natural, ocean flavours of the seafood to shine through, making this variation perfect for lobster lovers.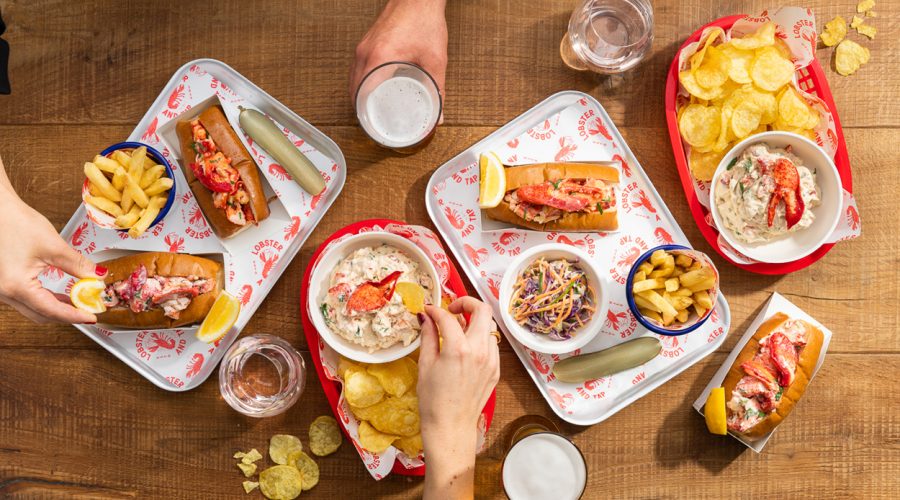 Enjoy either of these rolls on their own or opt to pair them with fries (or potato crisps) and coleslaw and pickles for the perfect $25.90 combo meal. Or, take it up to $31.90 by adding a refreshing tap beer to the equation — because why not?

For anyone that doesn't like lobster, the Crispy Oyster Po Boy is for you. This tasty morsel comprises a fluffy bun that encases juicy, beer-battered oysters, shredded iceberg lettuce, pickled jalapeños and shack sauce — a subtly spicy, sweet and sour blend of tangy ketchup, creamy mayo, zesty mustard and spices.

So head on over to Auckland Fish Market this Friday to taste Lobster & Tap's epic rolls for yourself. With plans to do summer pop-ups at The Deck at Ostro and Mission by the Beach as well as a run at Auckland's ASB Classic tennis tournament from the 6th until the 18th January, Lobster & Tap's lobster roll is set to be the sandwich of summer.

Lobster & Tap
22 Jellicoe St
Freemans Bay