Defined as the sweet conclusion to an evening meal, dessert is one of life's simple pleasures. As much about the fulfilment of the soul as it is about a full stomach, dessert allows us a few moments of pure, uninterrupted joy. That said, we thought it was about time that we sought out the best desserts in Auckland, photographing them in all their glory.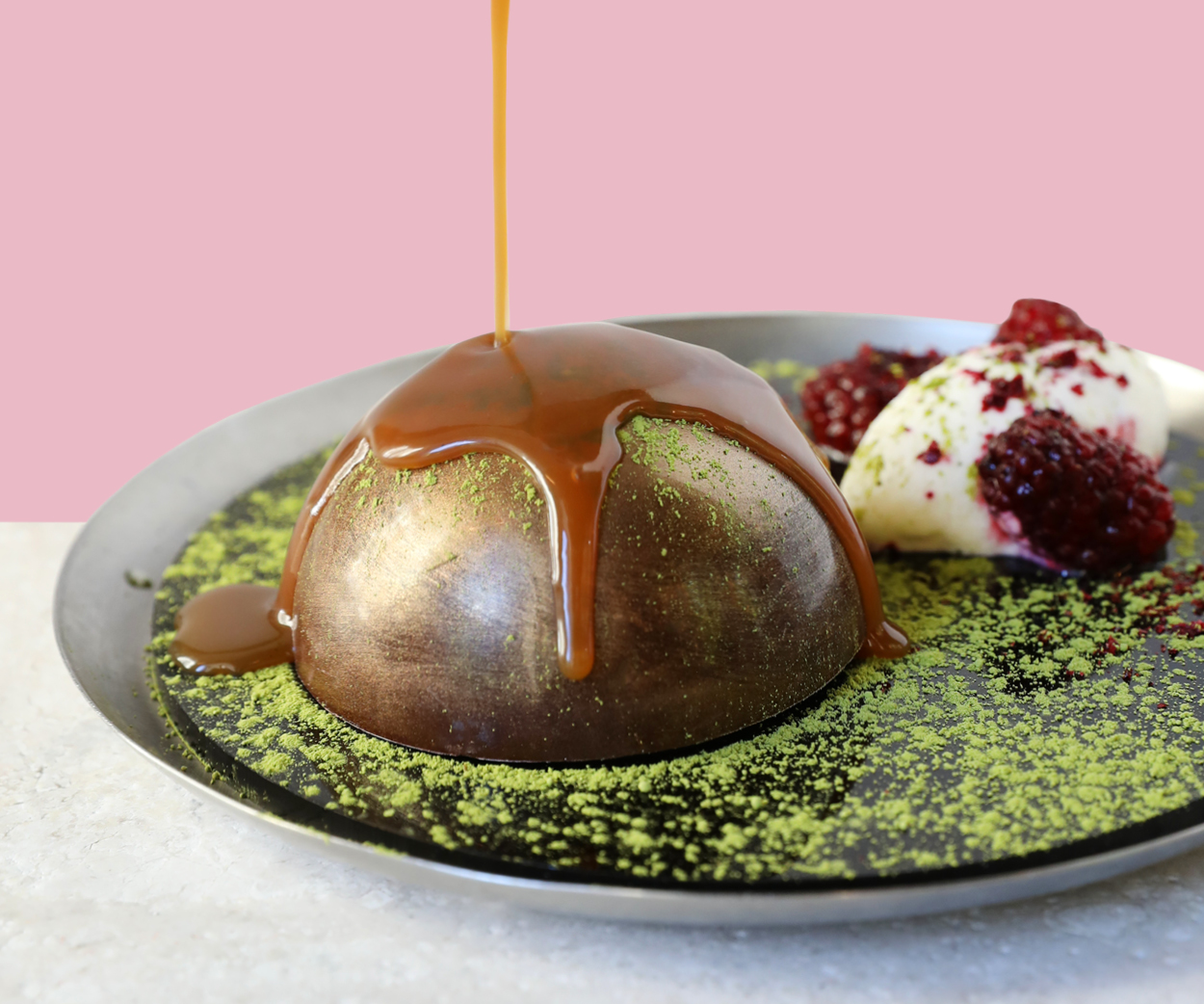 Black Forest Dome from Culprit
Matcha cake layered with cherry jam is encased in a delicate, dark chocolate dome to offer a dessert in a realm of its own. The hemispherical outer shell is made from Miann's premium dark chocolate which is designed to melt over the green tea sponge following the pouring of hot, gooey miso caramel. Served with bursting berries, this dish offers an orgy of flavours that tantalise the sweet spots of your taste buds.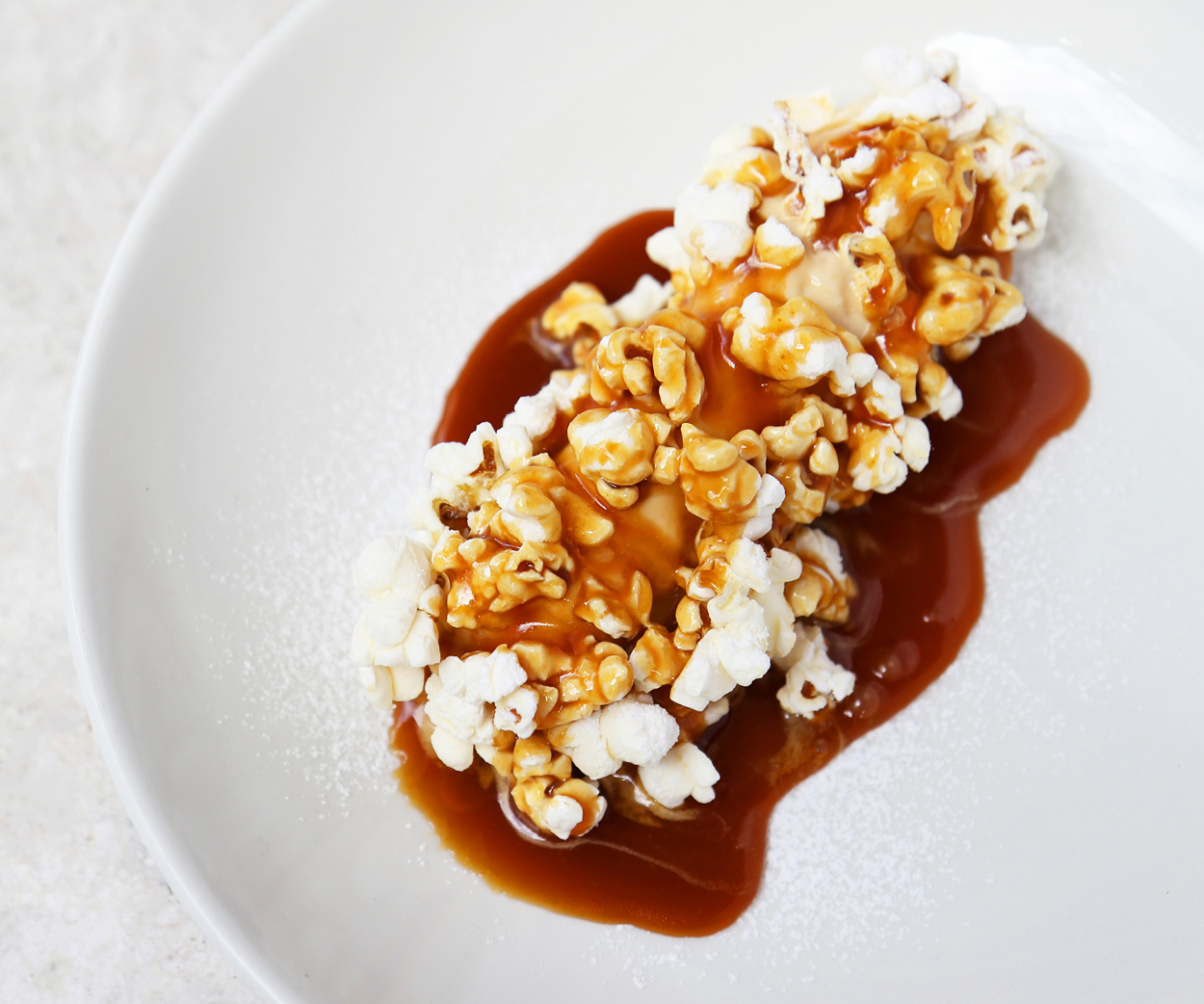 Salted Caramel Popcorn Semifreddo from Gusto at the Grand
Typically when one thinks of an Italian dessert, it's tiramisu that first comes to mind. Gusto at the Grand, however, has decided to shine a light on one of the less heroed Italian desserts, the semifreddo. A block of frozen hazelnut cream (with flavours reminiscent of Nutella) is coated in airy popcorn, providing savoury bursts that cut through the sweetness — but not for long. A generous lashing of salted caramel finishes the dessert off and is sure to result in resounding cries of 'Mamma Mia!'
Kkwabaegi Twisted Doughnutsfrom Hello Beasty
The spiral braid of fluffy, fried dough, dusted in sugar crystals is a staple street-food in South Korea that is sadly, underrated. The folks at Hello Beasty understand the beauty of the simple yet delicious kkwabaegi, and add their own European decadence to the dish. The drizzle of hot chocolate fudge and miso caramel sauce absorbs into the freshly-fried doughnuts, elevating the sweetness with notes of dark cocoa and sticky caramel infused in semi-salty miso.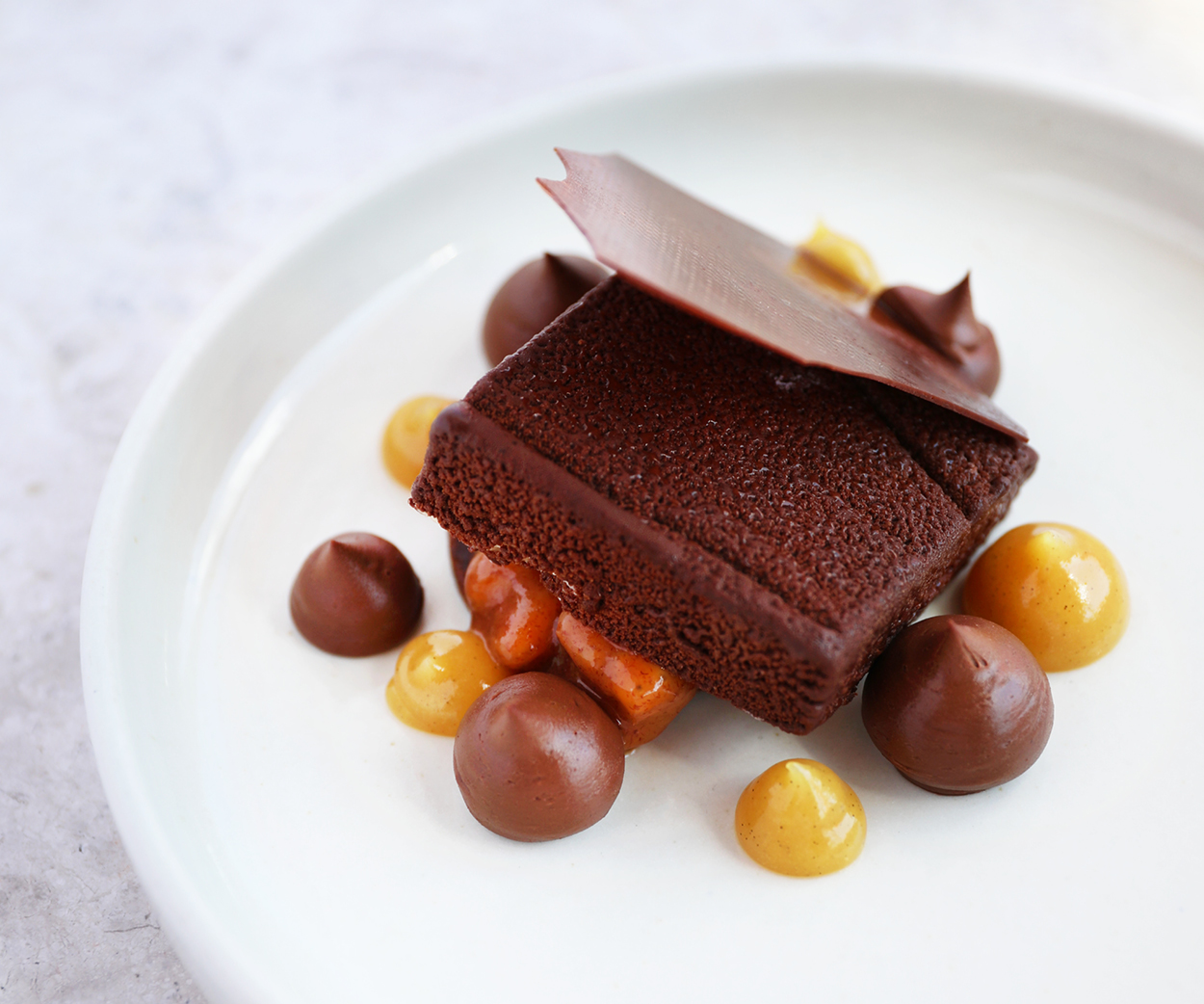 Roast Banana Parfait from Euro
While the traditional French parfait may have been usurped by other Parisian creations over the years, Euro Bar and Restaurant has broken the glass mould of old to showcase the multi-layered treat anew. Caramelised, roasted bananas lie as the base and are topped with a thick slab of banana parfait covered in decadent chocolate. Completing the trifecta of textures, a thin sheet of dark chocolate adorned with banana marmalade and zesty yuzu caramel lends the dish an enticing, light crispiness.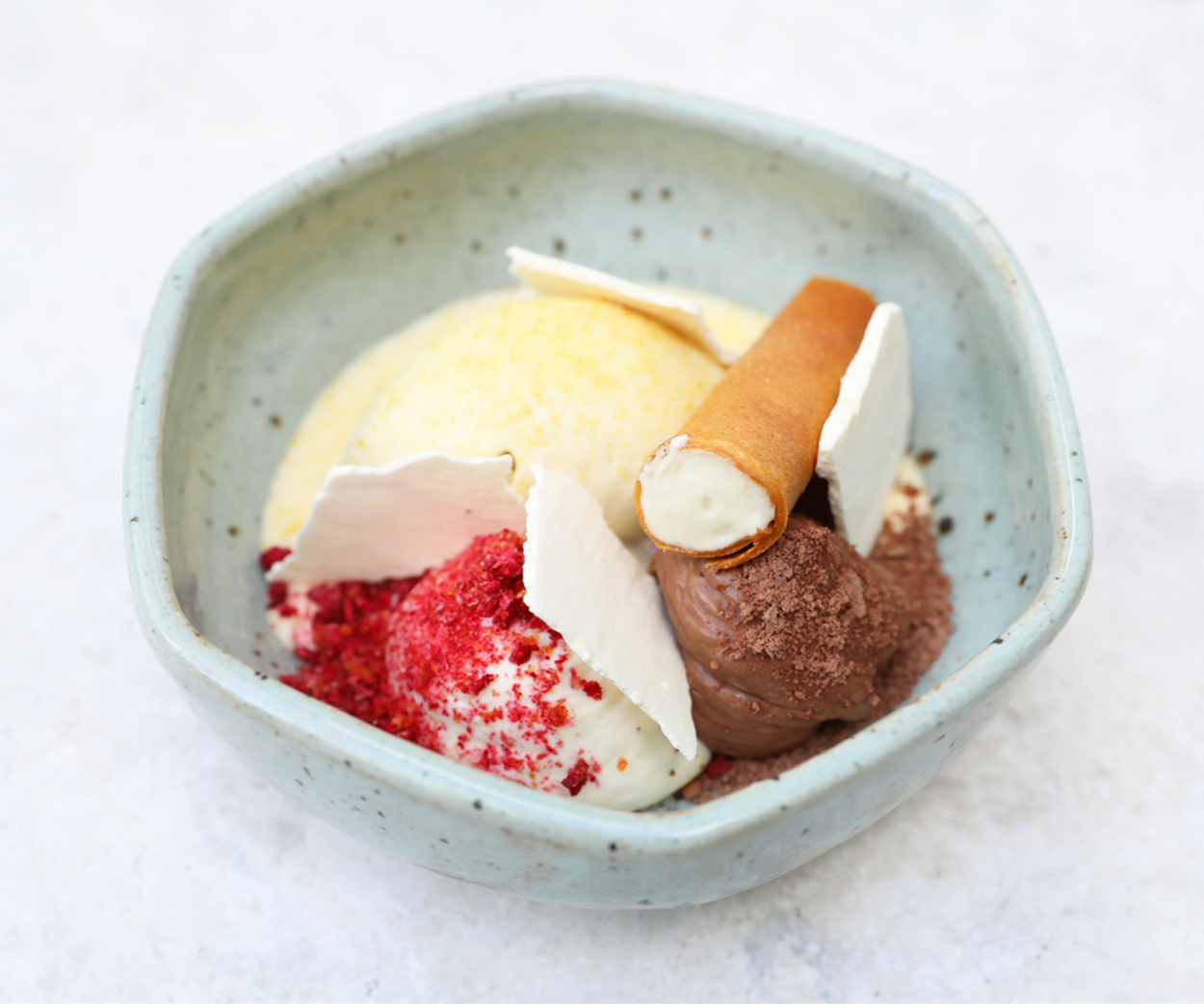 Duo of Mousse from Han
Mousse might be dubbed outdated by some but Han's revival of the classic has revolutionised the dish. The pairing of rich chocolate flavours with a kumara-infused mousse creates a unique harmony on the plate as the elements of sweet and savoury blend into one heavenly tune. Shards of apple meringue, crispy kumara tuille and citrus curd awaken the dessert with surprising crunches to contrast the creaminess while lending notes of sweetness and tang from the natural nectar.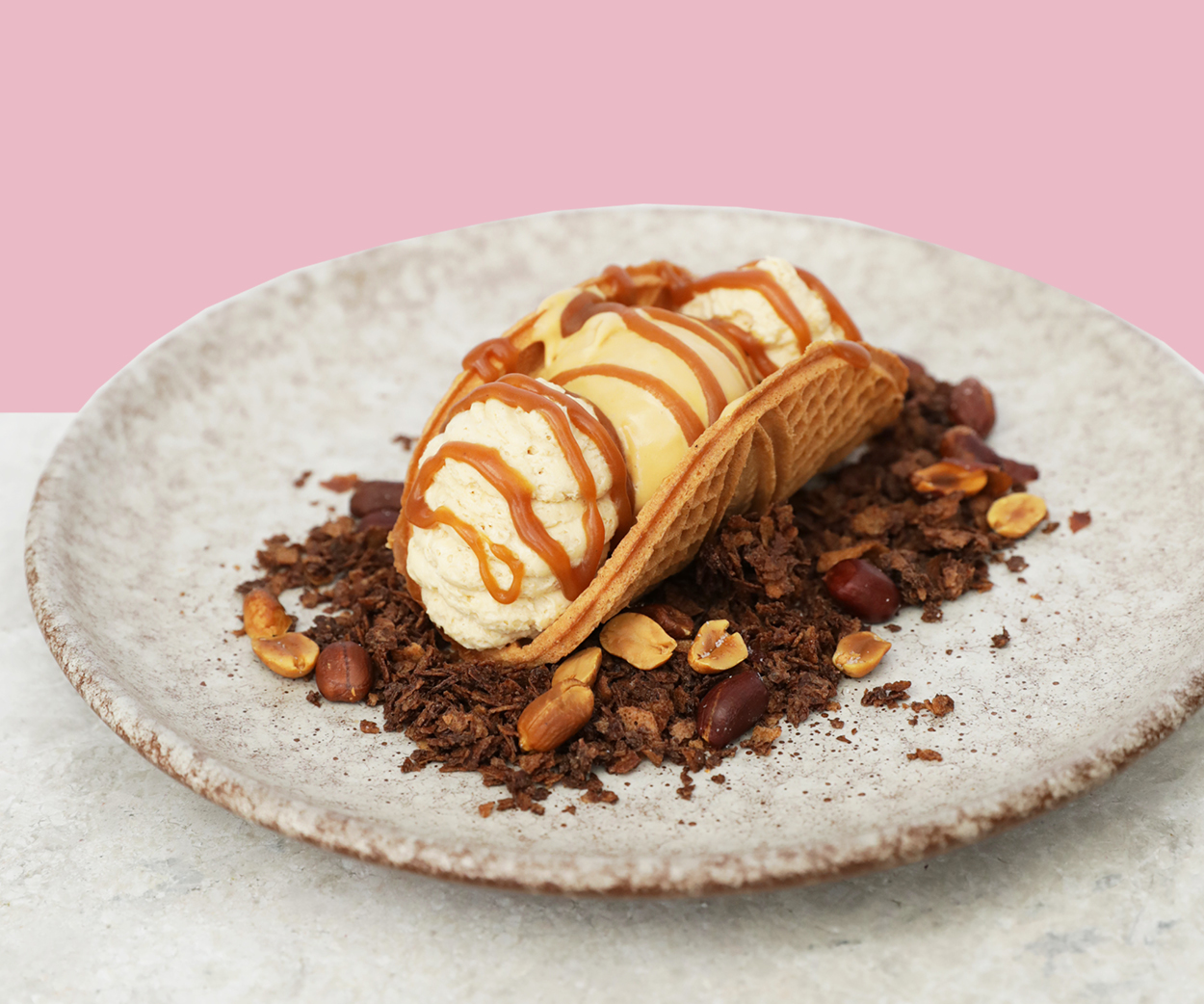 Peanut Butter Taco from Soul Bar & Bistro
Soul Bar & Bistro's Executive Chef Gavin Doyle has a talent for reinventing renowned classics, and his desserts are no exception. Here, the culinary talent has taken simple ingredients like peanut butter and ice cream and combined them in a crunchy waffle taco shell. Inside the golden waffle shell, sits salted caramel ice cream and peanut butter whip that oozes out the sides with each bite. A drizzle of caramel ups the richness of the ice cream while the sprinkled Spanish peanuts enhance the nutty flavours of the shell.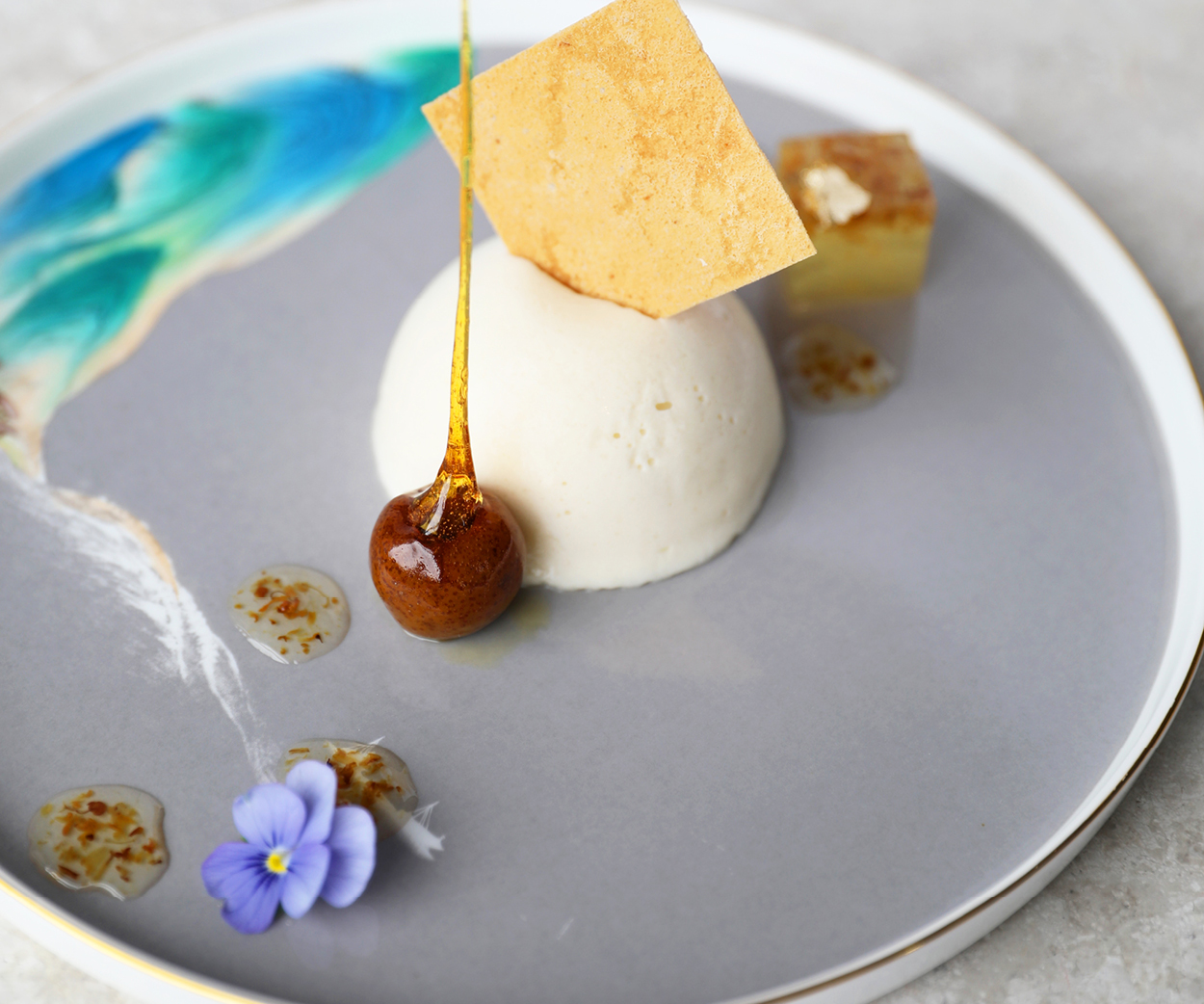 Taro Mousse from Red Wall 1939
Taro may be one of the most misunderstood of the root vegetables. Its unique flavour profile resembles a mixture of coconut and kumara and when sugar is added, it becomes like the nectar of the gods. Common in many Asian desserts, the divine taro takes centre stage in Red Wall 1939's sophisticated mousse, balancing the delicate flavours with expert precision. Golden osmanthus jelly is added as the final touch for a truly unique and sophisticated dessert experience.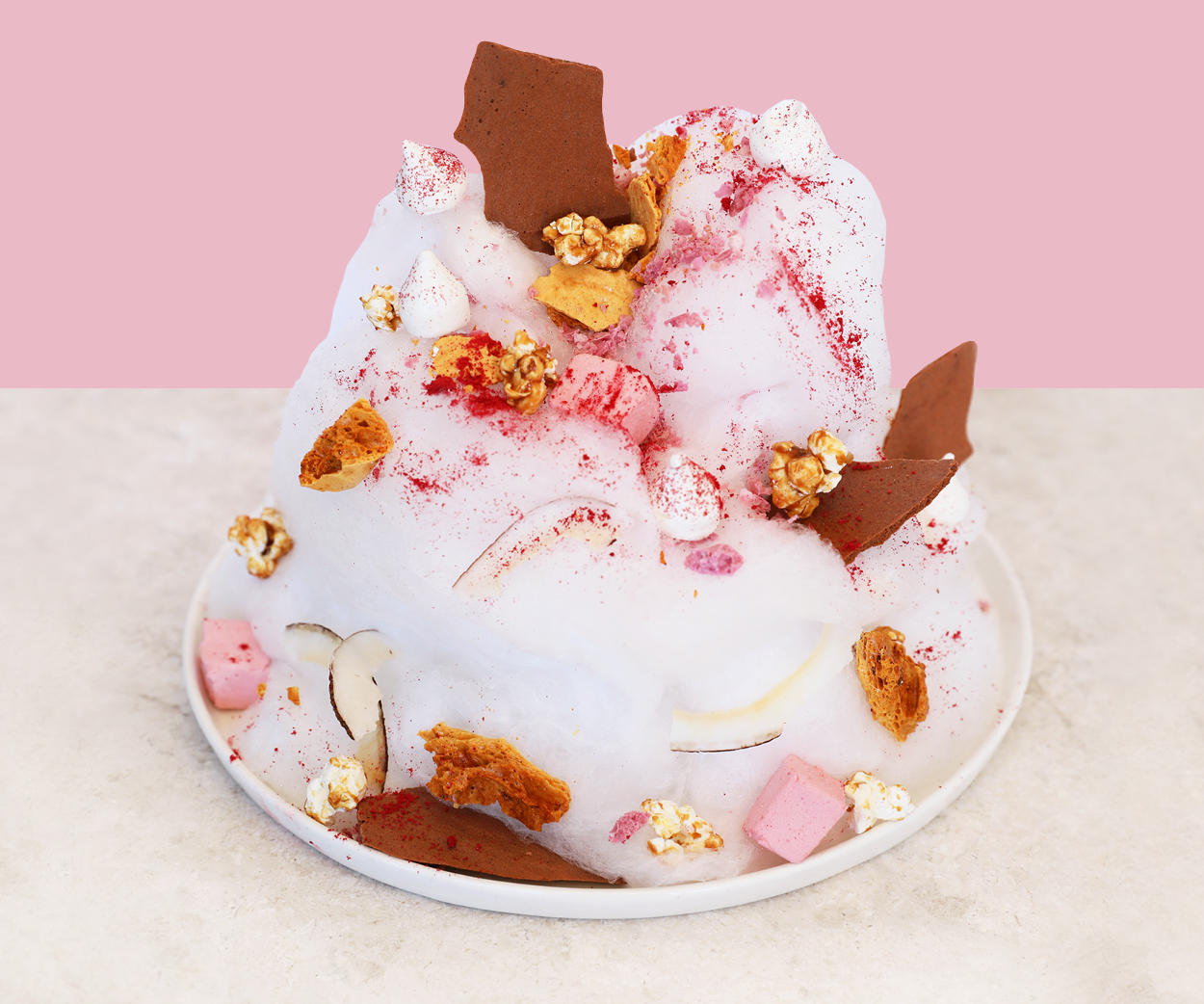 Birthday Cake from Giraffe
When it comes to birthday treats, everyone knows that more is more. And Giraffe's celebration cake is the show-stopping, attention-grabbing dessert that proves it. Comprising a ball of fluffy fairy floss that's reminiscent of a tornado after it's hurtled through a sweet factory, the whimsical cloud contains crunchy meringue, honeycomb, freeze-dried raspberries, caramel popcorn, coconut and pure happiness.