Kickstart your Saturday with a ladies lunch that may or may not continue into the evening.
There's a lot to love about a weekend ladies' lunch. Kicking off on a Saturday while the sun is still high in the spring sky, there's the refreshing feeling of having a carefree afternoon of good vibes, great food and crisp Champagne ahead of you.
Delivering on this enticing affair in its ever-savvy way is Ostro. Dedicating all the Saturdays in October to the fairer sex, the team has formulated an unsurpassable day out starting this Saturday 14th October. For $40 per person, attendees can enjoy a three-course menu, redesigned every two weeks by Josh Emett and Head Chef Dan Na to enshrine the season's best ingredients; roasted beetroot will accompany crispy chicken terrine and new season asparagus will pair beautifully with cuttlefish ink risotto.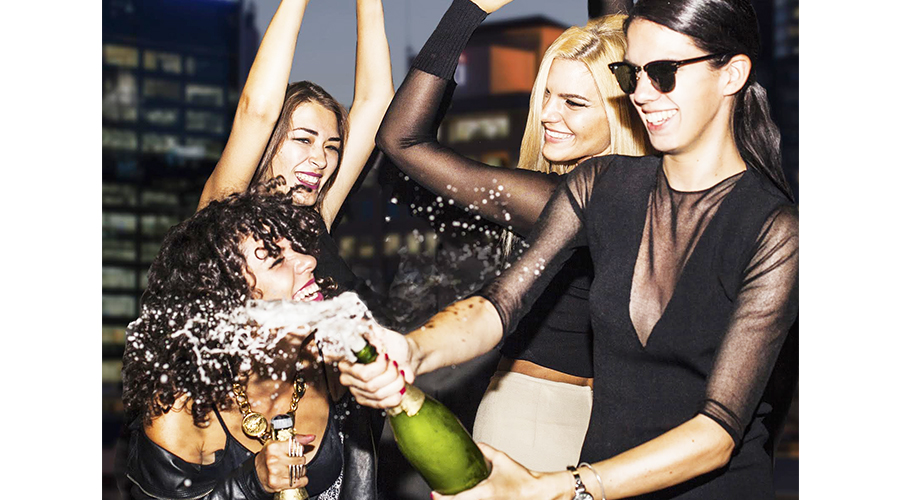 Aside from DJ Phoebe Falconer — freshly imported from LA — on the decks, amazing deals on Moët & Chandon Champagne will ensure things flow freely between the hours of 12 noon and 3pm (then beyond). Need we mention that exceptional view and those delectable cocktails? Didn't think so. 
Perfect for birthdays, pre-wedding celebrations, or just that overdue lunch catchup you've been meaning to do forever, now is the time to get on board with Ostro's Ladies' Day Out.
*For each Ladies' Day Out, there is also a special shopping promotion. This weekend, for the ladies who lunch, you will receive a free half-size lipstick valued at $38 with any purchase at Bobbi Brown.
Ostro
Level 2, Seafarers Building
52 Tyler St
Auckland
(09) 302 9888