While we're proud of our fish and chips and meat and cheese pies, we'll admit that nobody does top-notch cuisine quite like the French. Unfortunately, finding a bit of high-quality gallic fare in Auckland can be a little hit and miss which is just one of the many reasons why we're delighted that French inspired pop-up La Pêche is hitting the city in just over a week's time.
For those who haven't heard, La Pêche is a pop-up which turns unassuming spaces into bustling nighttime bistros, serving up an array of tasty fare to their trove of followers. The duo behind the concept, 'French Fried' aka Emma Ogilvie (a marketer with a family restaurant background) and Nick Landsman (a Chef de partie at Depot), first launched the concept in Paris, where they met and discovered a shared passion for food. Fresh off the back of their Lovebucket pop-up, a dining affair which was nothing short of a resounding success, they are setting up for yet another takeover at Dear Jervois.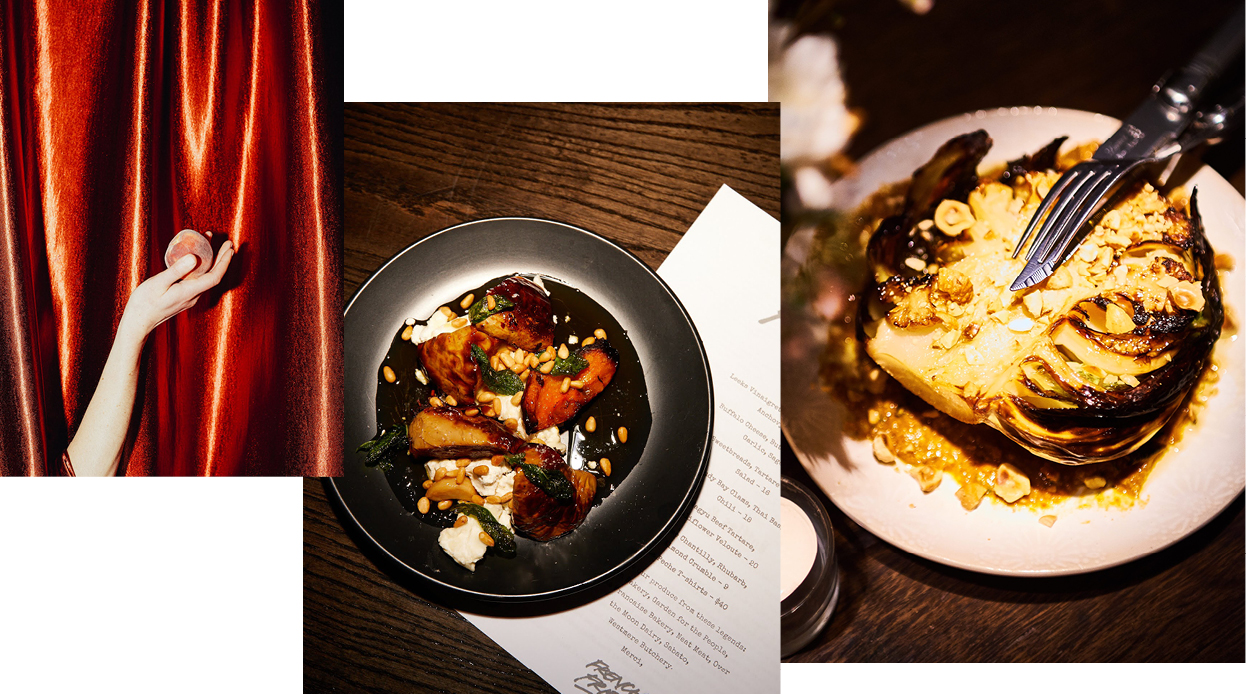 Roping in a network of friends and family with experience in the industry — "Jack the awesome manager from Dear Jervois [will be] working the floor with his customary charm, Tristan who did wines at The Golden Dawn will be our sommelier, our cousin Milika, the manager at Coco's, will also be helping out and Alex Southwick, a really talented young chef, is working under Nick in the kitchen" — guests can expect a little bit of the magic of Paris' neo-bistro dining culture. Committed to using the best local and seasonal ingredients, and preparing them simply, we're told the menu "feels very French but there are some British and Pacific influences coming through too. Expect everything from a fancy filet o fish, to grilled octopus, lambs tongue and slow cooked venison shank on the à la carte menu."
The name, if you were wondering, is a French way of asking 'How are you going? On form?' Ogilvie goes on to explain, "It's positive, it's caring and we also love that it has the double sense of meaning peach which seems to carry those same warm connotations." Expressing a desire to attract an array of different diners with an assurance that everyone is welcome, it's no wonder this democratic dining experience is already shaking Auckland up.
Taking place at Dear Jervois from 20th-22nd and 27th-29th September, you can book a spot by visiting La Peche's Facebook page here.