For a country that celebrates wine to the extent that New Zealand does, Edmundo Farrera, founder of Snickel Lane's new watering hole La Fuente, still finds it astounding that our largest, most cosmopolitan city has so few wine bars. The Mexican native, originally from Veracruz, has 26 years experience in the hospitality industry, which has culminated in this passion project; a truly modern wine bar delivering excellent wines, a superb line-up of Mezcal and exquisite snacks, all with a signature dose of Mexican hospitality.
While Farrera's official training as a sommelier began during a stint working for the very first Hakkasan restaurant in London, he attributes the 'flicking of his sommelier switch' to a time when he was younger. His mother, a biologist, made him try a thimbleful of mezcal — Mexico's lesser-known, agave plant-derived alcoholic tipple — which allowed him to see the magical and multidimensional nature of the spirit. From then on, it was love, and now he hopes to share his passion for both mezcal and wine with the people of Auckland.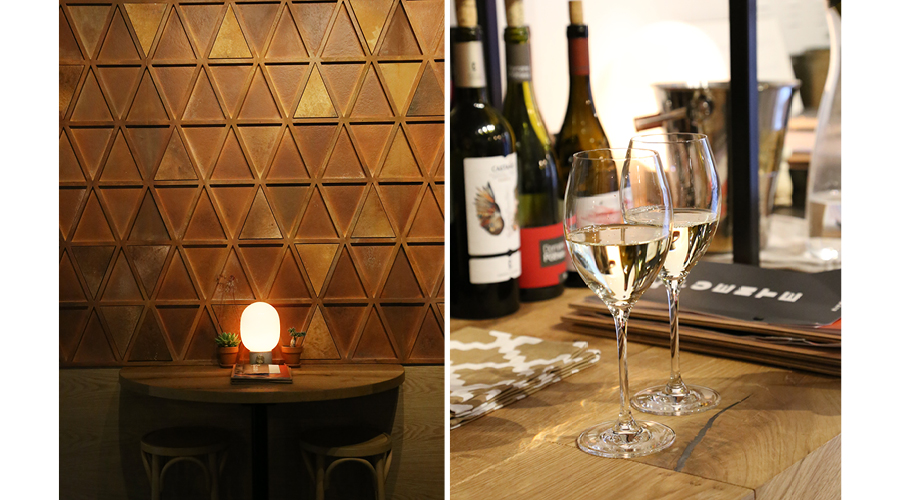 Unlike Tequila, mezcal can be made in various parts of Mexico, but it's the state of Oaxaca that produces some of the most authentic which is why the majority of Farrera's offerings (over 20 different types at the moment, but he says it will soon be close to 60) is derived from the well-known Mexican state. When it comes to the wine, the owner says he has kept some of the list familiar for those who prefer to stick closer to what they know while the rest of it will see an exotic lineup of biodynamic, vegan and unusual wines alongside some excellent Champagnes. Farrera's ethos is that if it's delicious, he'll sell it.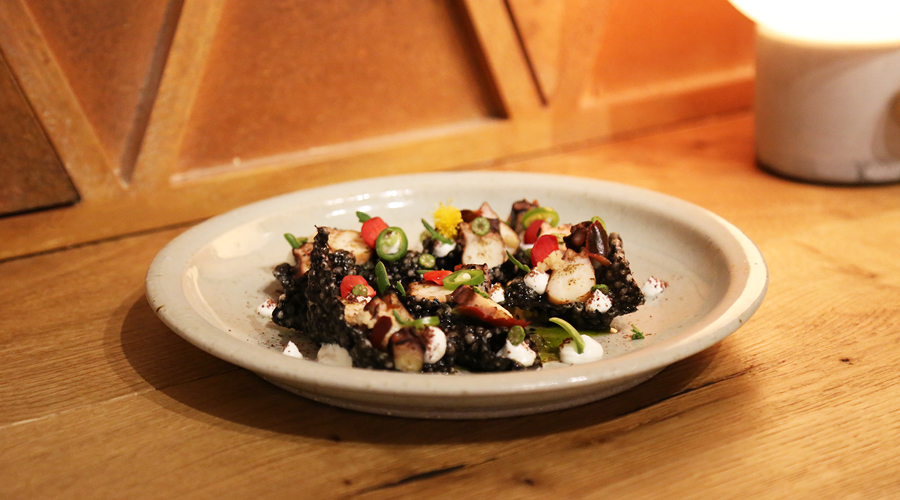 Furthermore, La Fuente (which translates to 'the fountain') offers a smattering of 'bar snacks' — inverted commas because they're a little bit flash — conceived by Johannes Carroux (ex Ostro and Rosebank Coffee & Kitchen). These comprise a sensational guacamole, tostaditas (little tostadas) topped with mezcal and miso-infused salmon, and the truly cultivated 'squid ink crackling' with smoky grilled octopus, buffalo curd, salted ice plant and an apple-basil vinaigrette. It's heaven.
Having already charmed the pants off a fair few Aucklanders — did we mention they have only been open five days? — it is already obvious that La Fuente is the heart-felt anchor Snickle Lane deserved. Sure to lure in punters from beyond the CBD, this inner-city gem is a massive gain for the city's gastronomic scene. Vamos, we say.
Open 7 days, 11am till late.
La Fuente
Shop 9, Snickel Lane
23 Customs Street
Auckland CBD