This November, award-winning Parnell restaurant Pasture is to be the scene of a one-of-a-kind dining experience – even above and beyond its usual unparalleled standard. Held in collaboration with Krug Champagne, the evening is a celebration of the fact that renowned chef and Pasture owner Ed Verner has just been announced as New Zealand's first ambassador of the Champagne House.
'Bring Your Own Krug' (BYOK) will see Champagne lovers being treated to an exclusive twelve-course dinner experience on 18th November, curated by Verner, and matched perfectly with their own bottle of cellared Krug.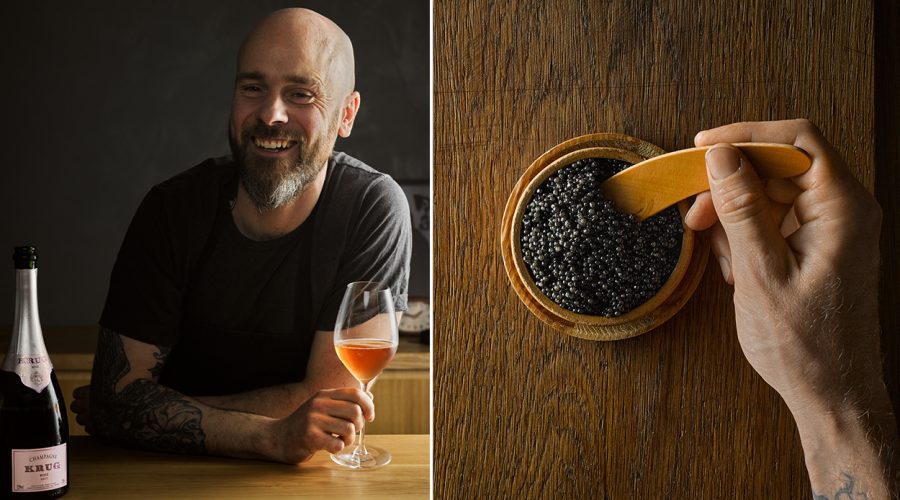 Designed to bring out the exquisite palate of Krug, from the sweet and nutty notes of the Grande Cuvée to the fullness of the Clos d'Ambonnay, the menu will be presented by Verner at his most creative, pushing the boundaries of Pasture's typical offering. Featuring extravagant, luxurious ingredients, BYOK is to include the highest grades of caviar available in New Zealand, three rare cuts of 100-day-aged wagyu, blacklip pāua and a special, one night only twist on the cult Pasture crumpet.
There will be also be a Krug Champagne available for purchase on the night for those that don't have cellared Krug, as well as Krug pairings available.
'BYOK at Pasture' will have three sittings available on Wednesday 18th of November: 5:30pm, 7:30pm and 9:30pm. With space for only three couples per session, and ticket prices at $475 per person, the intimacy and exclusivity of this event cannot be overstated. We advise moving quickly to secure your spot if you appreciate the finest things in life, and chefs who know what to do with them.
Secure your tickets to 'BYOK at Pasture' here.