It's a well-known fact that Prego is the place to go with the kids. For years it has always delivered simple, delicious dishes, welcoming the little ones with open arms. But surely, there must be others? We asked those in the know (the ones with kids in tow) that have traversed the city to track down the best places to take the kids for dinner.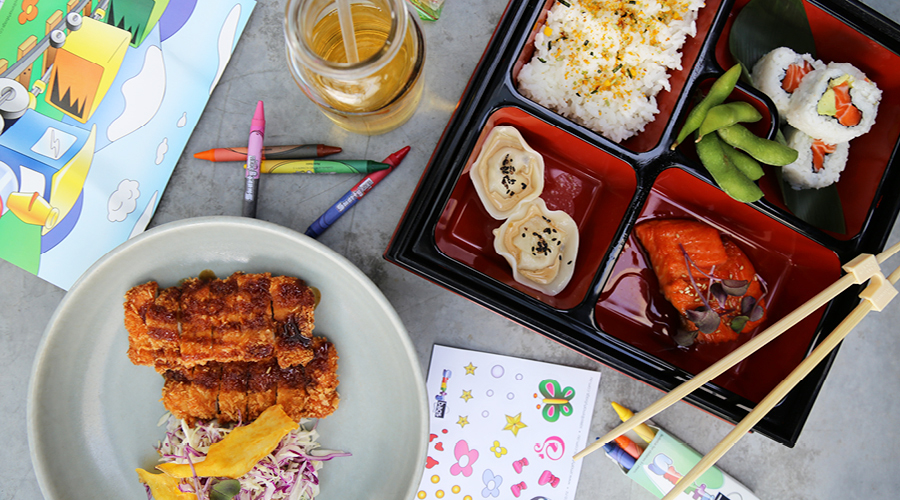 Azabu
With a menu dedicated to kids 12 years and under, we'd say this Ponsonby Road haunt is right on the money. Once they've chosen between six pieces of sushi, a bento box or something from the menu for 'bigger kids' like chicken katsu, they get a little pack full of coloured pencils, paper and chopstick joiners (which help teach them how to use the tricky culinary tool properly). Did we mention they also throw in a scoop of vanilla ice cream with chocolate sauce and caramel popcorn, on the house?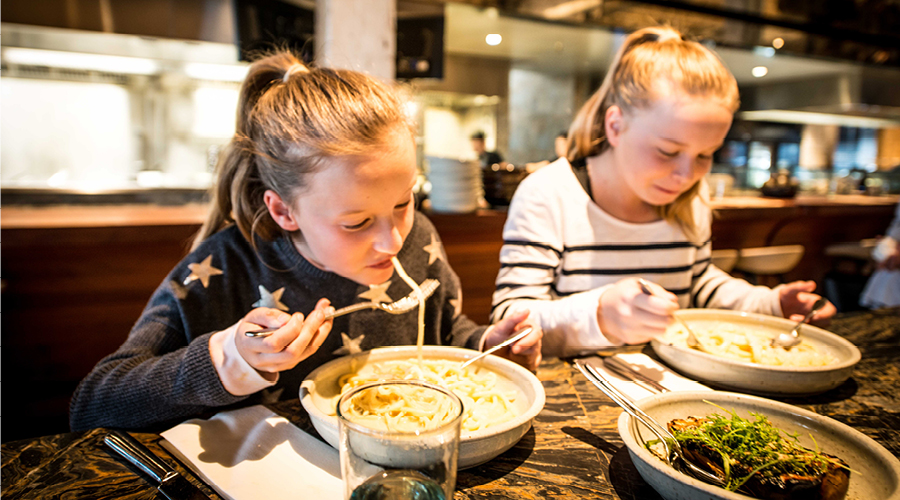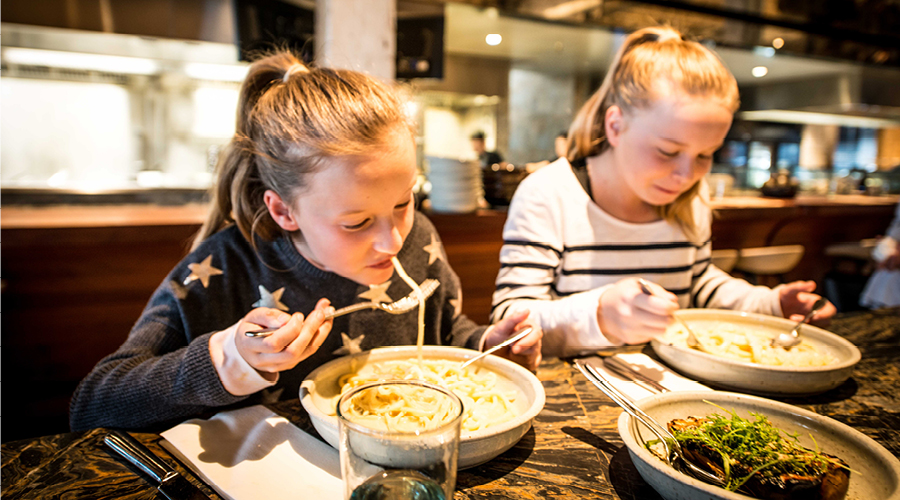 Amano
Famed for its pasta, this Britomart restaurant is perfect for an early dinner. The standard menu has some great options for the more adventurous kids such as the mushroom gnocchi and clam spaghetti. However, these are far from the only options — the kitchen will simply create anything from the menu to suit their needs. Whether that be with smaller portions, the addition of chicken or the removal of any ingredient, Amano will keep the little ones happy.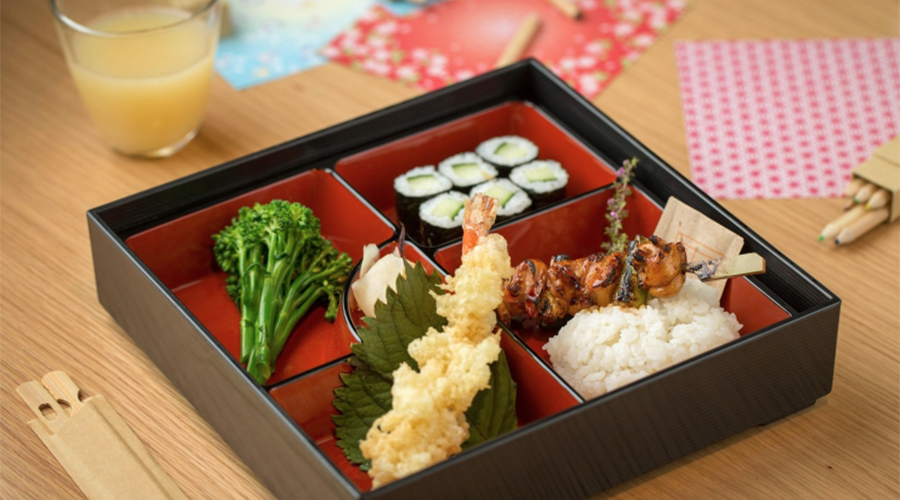 Masu
SKYCITY's Japanese stalwart has long been a family favourite on Sundays thanks to its popular Nichiyo brunch. From 11am until 3pm, the kids can enjoy a bento box with all the beloved Japanese delicacies, all while mum and dad soak up some delicious fare from the regular menu and soak up the relaxed atmosphere.
The Blue Breeze Inn
They're short on a kids' menu, but not on flavours — which you should really be introducing your kids to from a young age. You don't want them entering adulthood without proper knowledge of where to get a delicious, roasted pork belly steamed bun. And when paired with a side of the wok-charred broccoli, you've got yourself an easy, tasty and fuss-free dinner.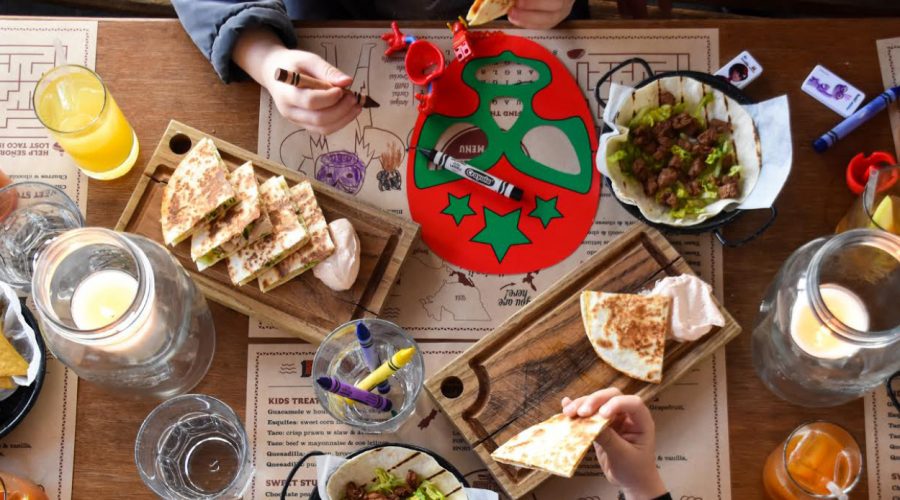 Mexico
Cater to the little ones and keep them entertained at Mexico, where the kids' menus come with fun activities printed on the brown paper. When it comes to the actual food, expect child-friendly renditions of the restaurant's popular Mexican specialities such as a braised lamb taco with carrot slaw and mayonnaise, green bean taco with red slaw, chicken quesadilla and of course the requisite guacamole.
Food Truck Garage
Specialising in healthy and fresh "fast food", Food Truck Garage's kids' menu encompasses the likes of a beef, vege or chicken burger, or chicken tenders, and each meal arrives with a side of crinkle cut carrots. Plus, if the kids eat all their vegetables they'll get a free fro-yo at the end of the meal.
Baduzzi
Get 'em started on the good stuff at a young age with Baduzzi's kids menu. Featuring dishes like a hand-made buttered pasta, herbs & parmesan, organic lamb grilled meatballs braised in tomato sauce, chicken schnitzel with marinara sauce and fried egg, and parmigiana, just as much care goes into this menu as the main one and it shows.
Hallertau
Take the whanau out to Riverhead for a meal at Hallertau that caters to just about everyone, young and old. The physical 'Little Hoppers' menu also comes printed with colouring activities, and to fill hungry tummies are the likes of toasted ham and cheese on pide bread with crispy chunkies (potatoes); a mini panko crumbed chicken burger, spaghetti and a variety of sweet treats for afterwards.