Keeping abreast of global food trends comes part and parcel with running one of Auckland's busiest and most iconic waterfront eateries. So it goes that Soul owner and hospitality force to be reckoned with, Judith Tabron, habitually travels offshore, soaking up the international foodscape. Her recent focus has been on Los Angeles' burgeoning scene. Covering off the expansive city's widespread offerings, from West Hollywood to Venice Beach and Santa Monica, Tabron was drawn to casual and comfortable eateries with great food and service. On her most recent visit, the restaurateur was quick to notice the tablecloth has all but disappeared, featuring in only one of her five favourite spots. Here, Tabron takes us through her most memorable gastronomic moments.
Bestia
"Bestia was the first restaurant I visited this time around, so the bar was set high — it was phenomenal! Hidden in an abandoned warehouse, down a side street, the surroundings may be casual, but the food and service are top notch. Bestia is somewhere you need to book well in advance. They do take some walk-ins, however, when I arrived for my booking at 5pm, they were completely full, with a queue of people waiting to be seated. Bestia opens your world to new ingredients. The menu included a delicious shrimp toast and since returning, our chef Gavin Doyle has adapted this idea to create crayfish toast. It's the perfect starter to any meal. The strawberry pannacotta dessert also blew me away, I'm considering putting it on our Melbourne Cup menu when strawberries are in season. Also, I tasted an exceptional date vinegar, which I've since managed to track down and import, so expect to see this featured on the menu soon."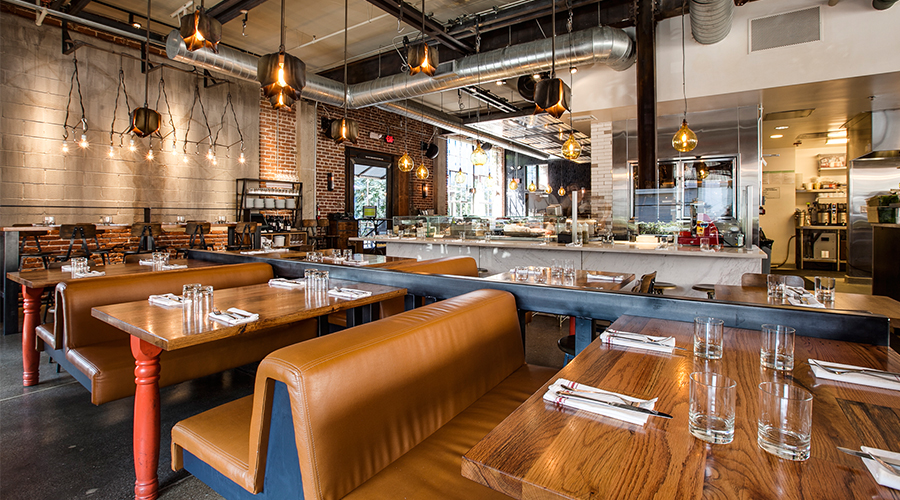 Jon & Vinny's
"One of the new restaurants from culinary duo Jon and Vinny, who were also Soul's guest chefs for 2017. A 'must' for any visit to LA with amazing service and punchy flavours, it's a casual Italian pizza and pasta restaurant that serves breakfast, brunch, lunch and dinner. The simplicity of the décor can be deceiving, but the flavours and quality of cooking are superb. The produce is so interesting and one product I loved was the heirloom grains that come from North Carolina which they use for their polenta — this alone warrants the visit. Of course, their other restaurants, Animal and Son of a Gun, are well worth checking out too. They have seven or eight restaurants in total, but these three are my favourites. They are again my style — casual and comfortable. I walked right past Animal as it doesn't have a sign — a sign of the times and things to come perhaps?"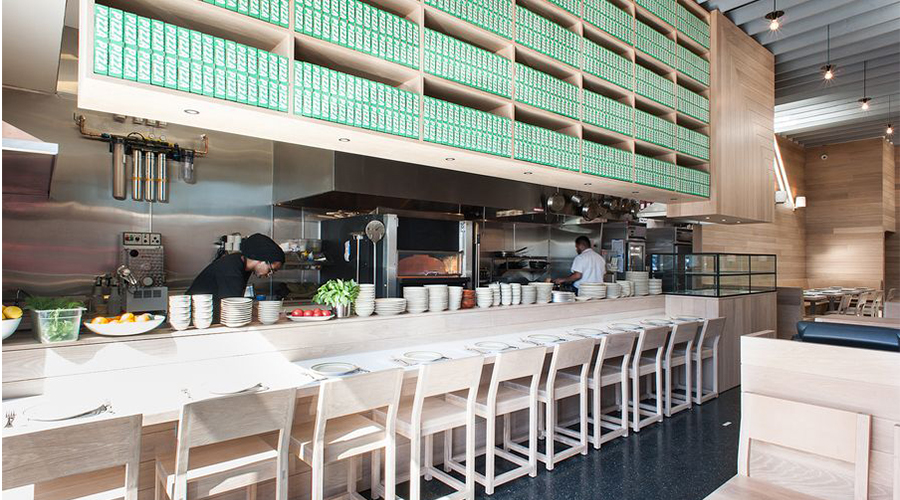 Gjusta
Totally Venice Beach and so hip. This is more like an upmarket food hall concept for breakfast, lunch or food-to-go. Here you take a ticket and wait to order your food from display cabinets that house pastries and the most amazing bread. Their seafood plate consists of salmon in various marinades and cures, sardines and anchovies served with freshly baked baguette and accompanying sauces. Anything involving the freshly baked bread is delicious, but the pizza, tarts, salads, meat and cheese platters, and desserts are all worth a try. Just make sure you go hungry because you will want to eat everything!"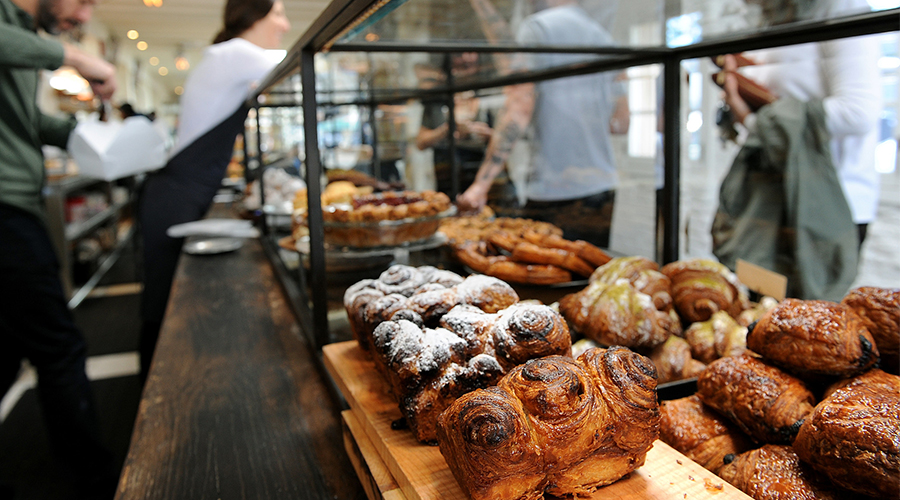 Connie and Ted's
"The newer, sexier, younger and less formal sister of Providence (which has been named number one of over 8,611 restaurants in LA on Tripadvisor as well as 'Best Restaurant in LA' on several occasions) is perfect if you, like me, are into a relaxed style of dining. Connie and Ted's is a fresh, seafood-centric version of a diner with its red leather bench seating. With at least 12 different varieties of oysters from both the West and East Coasts of Canada and the US, all served in a variety of ways, it is here that we were inspired to create the Soul oyster burger."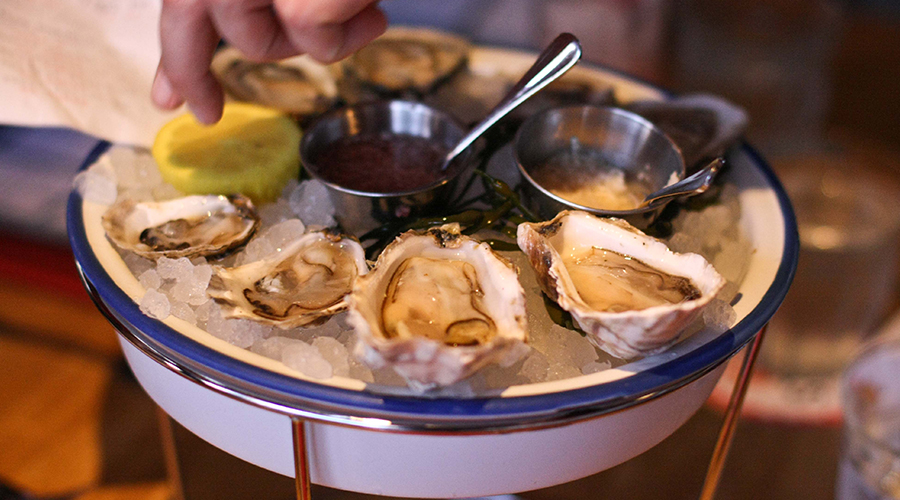 Osteria Mozza
"Every trip to LA includes a visit to Osteria Mozza. This restaurant is a Nancy Silverton and Mario Batali collaboration, and it's the only table clothed restaurant on my list. The mozzarella and burrata bar is a great place to have a casual snack if you don't have time for the full dining experience. I absolutely love the Portuguese octopus which comes on a celery and potato salad with lemon oil. Their pasta dishes are superb — some of the best I have tasted in the world! You cannot go past the handmade orecchiette with fennel sausage and Swiss chard. Nancy was a guest chef at Soul in 2016, so of course, I go back and get totally spoilt. Eleven desserts arrived on our table when I only ordered two! Nancy is most upset we had Jon and Vinny come this year as she wants to come back, so watch this space!"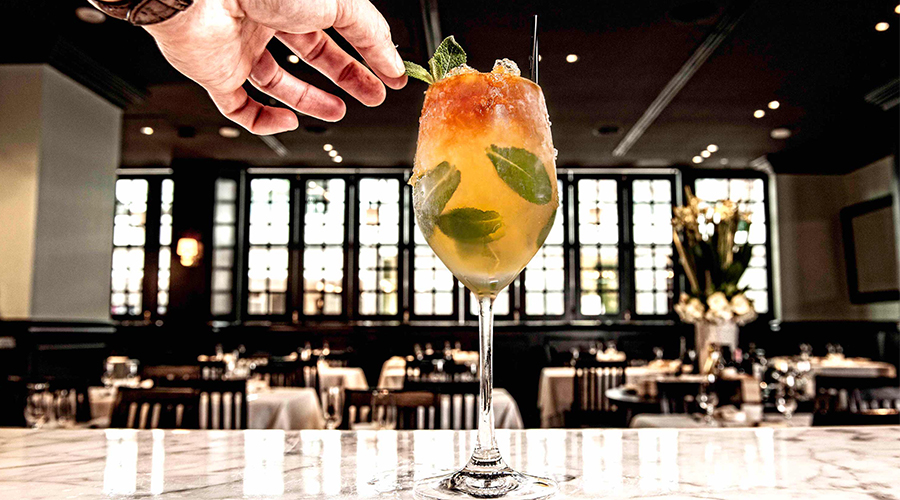 For more LA restaurant recommendations, visit Denizen Navigator.