Reaching the end of a regular week with your sanity intact can be a feat in itself, but getting through a week in lockdown? Even more cause for a reward once the weekend comes around. We'll be taking ours in the form of a delicious meal, and sometimes only a perfectly-cooked steak and equally scrumptious sides will do.
We can't think of a better place to fulfil this desire than Jervois Steak House. The premium purveyor of the finest cuts is offering its full menu to take away for a sumptuous feast, and we highly suggest taking the opportunity to enjoy it in the comfort of your own home with your bubble.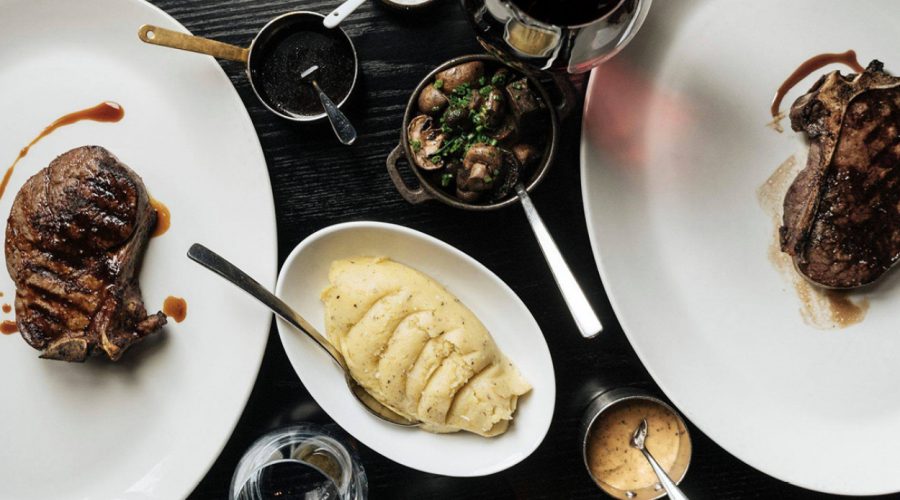 Courtesy of Takeaway at JSH, you can order entrées like fried calamari, the west coast whitebait fritter or the chicken liver pâté, and follow with an expertly grilled Wakanui Scotch, Wagyu, eye fillet or Wakanui rump. Adding one or two sides is, dare we say, imperative — truffle steak fries with parmesan or whipped potato perhaps, or a fresh green salad. The famous JSH creamed spinach wouldn't go amiss, either, and sauces like green peppercorn, chipotle, béarnaise and more can add a final burst of flavour.
Place your order between 4pm and 8pm by phoning 09 376 2049, and contactless pick-up is available daily from 5pm. You can also see the full takeaway menu on the Jervois Steak House website.
To brighten up the Saturday night of one lucky bubble of up to four people, we're giving away the ultimate night in thanks to Takeaway at JSH. On Saturday 6th of March, the winner will receive two entrées, a chef's board of all the finest JSH cuts, sauces to accompany and three delicious sides, your choice from the aforementioned selection.
This competition has now closed.
Terms & Conditions:
All entrants must be over the age of 21.
Entries close Friday 5th March at 5pm.
Winner will be contacted privately.
Winner must pick up their prize from Jervois Steak House, 70 Jervois Road Herne Bay on Saturday 6th March 2021.