I'm not going to lie, I'm very fond of a fast ride. So when the Jaguar F-TYPE — the modern-day descendant of the hallowed Jaguar E-type sports cars of the 1960s and 1970s — was delivered to our office, I was extremely excited by the prospect of taking it for a hoon. One seriously seductive ride, the F-TYPE asserts prestige and thrill all in one tight little package. But elevating the thrill factor — literally — was the unique opportunity to experience an exhilarating concept that combines automotive prowess with the speedy gratification of fast food.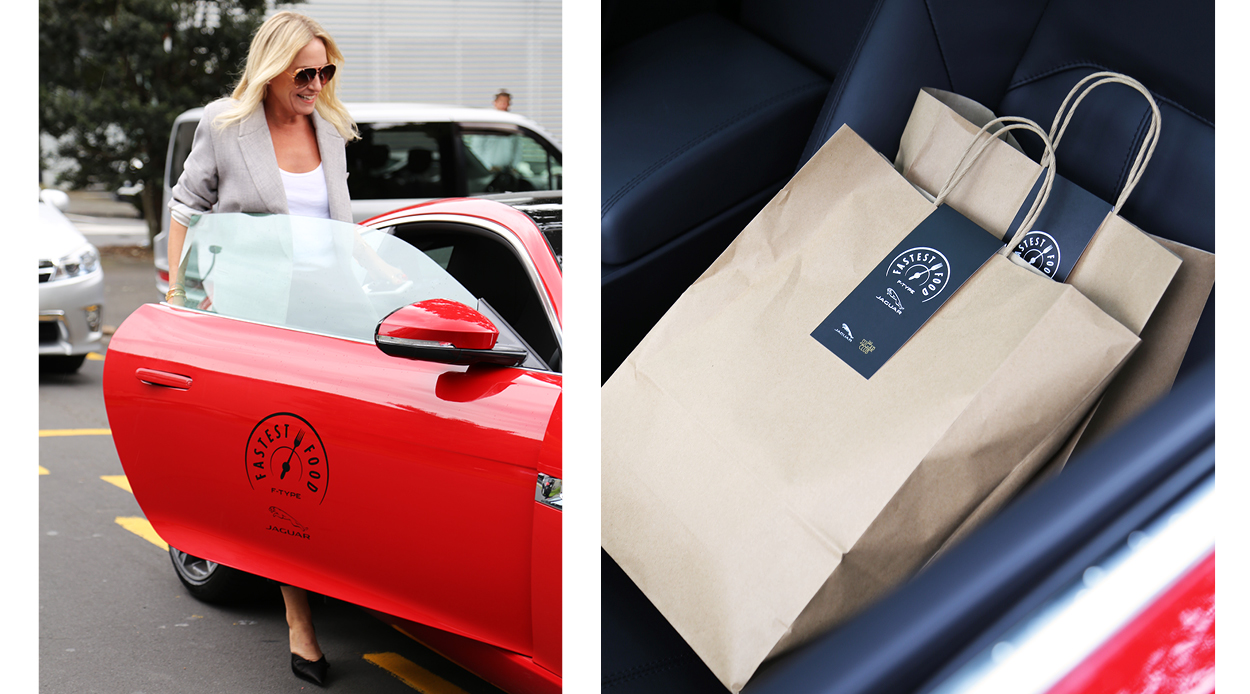 Behind the wheel, instructions were given to head to the Sky Tower as quickly as legally possible. As I pulled the F-TYPE up to the base of the tower, my takeaway lunch — expertly prepared by Auckland's highest eatery, The Sugar Club — descended from the skies via the tower's SkyJump. Still intact and piping hot, no doubt due to the fact that it took a mere 11 seconds to reach me, this might just be the perfect gastronomic complement to the Jaguar F-TYPE's acceleration and speed.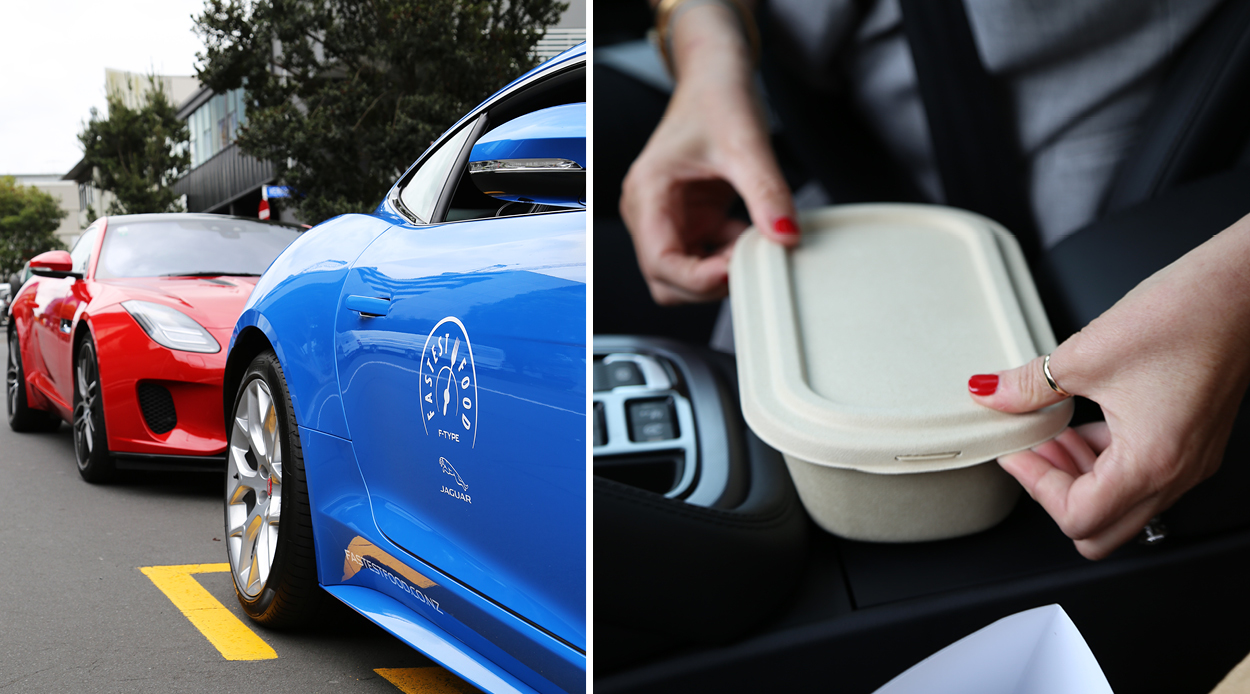 This thrilling adventure, worthy of any Hollywood action blockbuster, is not available to the public. However, I have convinced Jaguar to extend the experience to two lucky Denizen readers. The winning test drivers will be delivered the Jaguar F-TYPE, and given an hour to experience its full power, before driving to the Sky Tower and accepting delivery from the skies of their delicious 'fast food' from The Sugar Club.
For your chance to experience this epic adventure, click here.
Entries must be received no later than 5pm Friday 5th October. The winner must be located in Auckland, hold a current, valid drivers licence, be over the age of 21, and be available to redeem the experience at 2pm on either Wednesday 10th and Thursday 11th of October.
This competition has now closed.