I have to say I was sceptical. The thought of heading half an hour south for a new restaurant that purported to offer refined, Japanese-European fare from sleek, contemporary surrounds was altogether unprecedented. It sounded like the kind of concept usually only found around the inner-city. But if the Denizen reader who slid into our Instagram DMs by insisting how "beautiful" this new opening was, knew what she was talking about (and we like to think our readers generally do), then it was without a second question that we, cameras in hand and minds open, journeyed out to Papakura, to sample the suburb's latest hospitality opening, IZU.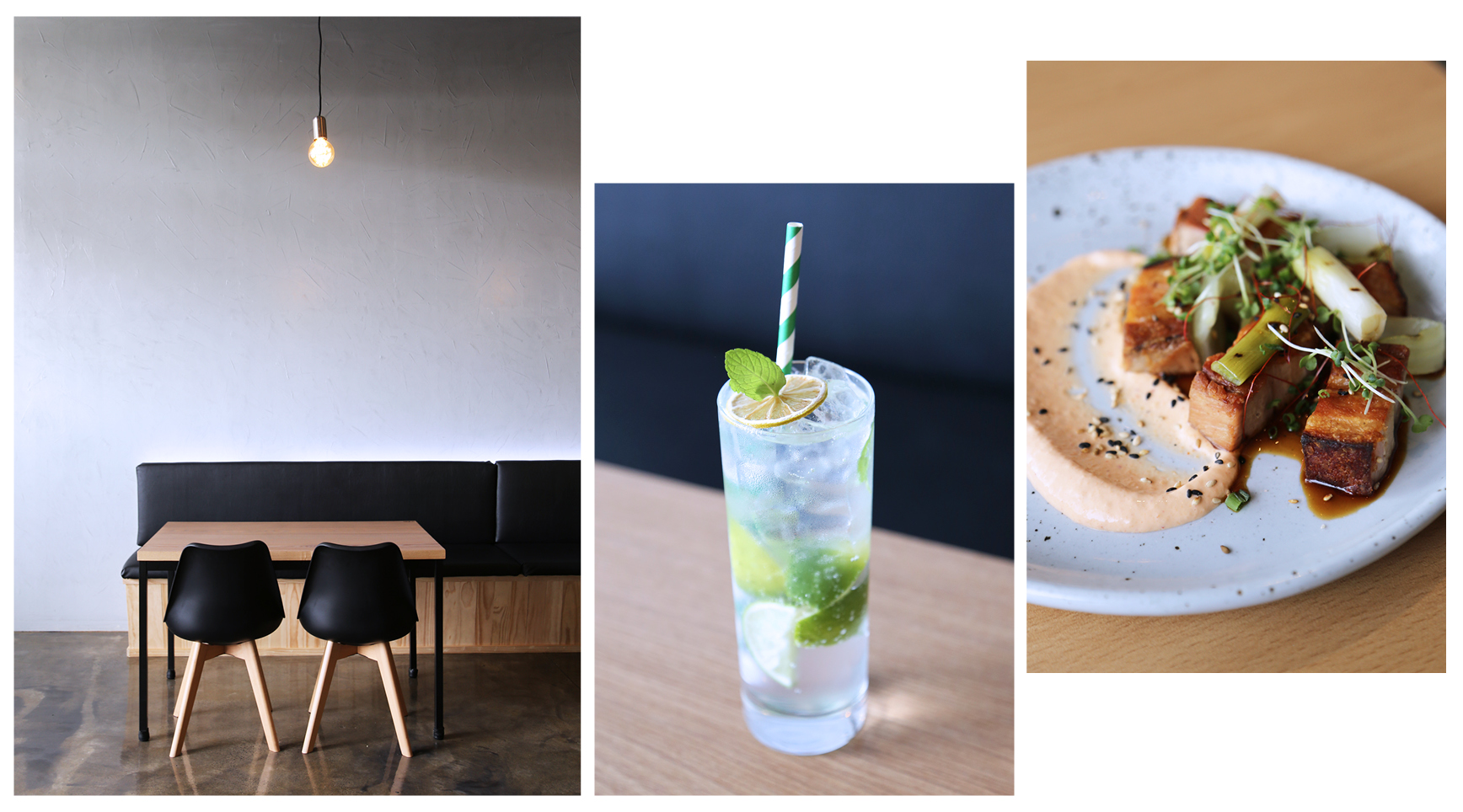 It was started by Sam Lee, a multi-disciplinary Korean-born chef who gained his culinary training in Japan and has worked in some of the most well-respected kitchens in Auckland over his 11 years living here (including Ebisu and Amano and most recently, Lava Dining at The Sofitel). With a vision to create something for himself and a desire to fuse the fresh ingredients and precise skill of Japanese cuisine with European culinary techniques, IZU was born as a kind of hybrid. Lee explained his past experience working with French food, which is part of the reason he was able to bring a European flair to his predominantly Japanese menu. All the meat at IZU, he said, was cooked using the more European sous vide method, while still being served with accompaniments that showcased distinctly Asian flavours.
Bringing out the pork belly, it really was the perfect example of this — where tender squares of meat were complemented by smoked bok choy, spring onion, kimchi mayonnaise, garlic and jalapeno. The sashimi was another. Using fresh fish sourced from Leigh Fisheries, this dish was handled delicately, piled as you would usually expect in small groupings but served after a more European aesthetic, with subtle plate decorations and carefully placed toppings. (It was also apparently Lee's favourite dish on the menu.)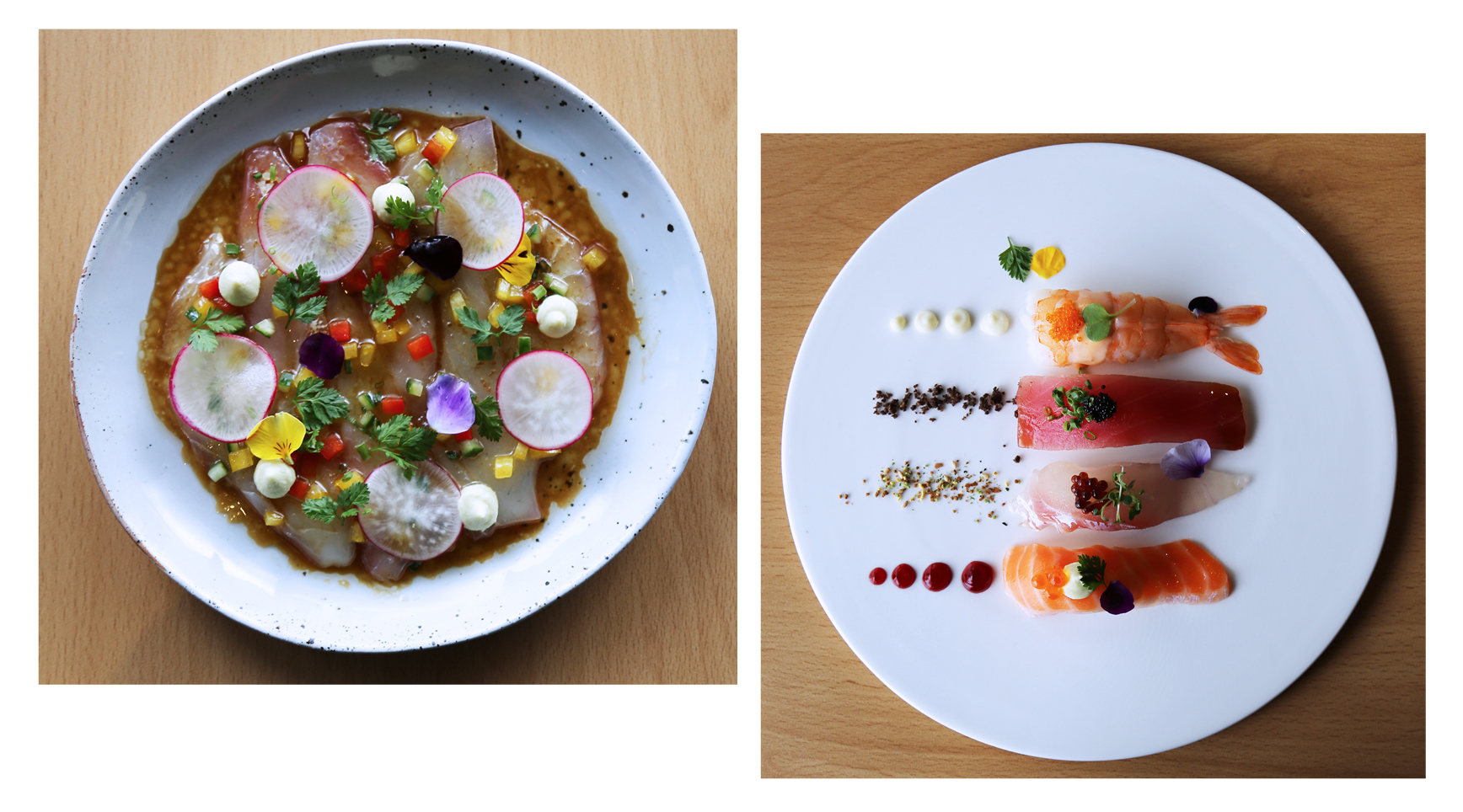 His light touch is felt in all of his creations, with flavours balanced to perfection and nothing that feels gratuitous or overdone. The grilled octopus (a must-try) comes served with a considered mix of cauliflower purée, capsicum, baby tomatoes, thin potato chips and flavoursome ponzu sauce, and offered such an unexpected taste experience that even our photographer (who announced her dislike for octopus before trying it) was as complicit as me in cleaning the entire plate. Other stand-out dishes included the snapper carpaccio, served in a delectable ginger-soy dressing and a simple line-up of nigiri, served with tobiko, beetroot gel and soy caviar (apparently something created by the chef and subsequently, a closely guarded secret).
To wash it all down we were treated to a selection of sake cocktails that took a number of crowd favourites and treated them to a reimagining of sorts. This included a grapefruit margarita, plum wine sangria and (my personal favourite) the 'Bloody Geisha', a Japanese version of the classic 'Bloody Mary' using wasabi and teriyaki sauce.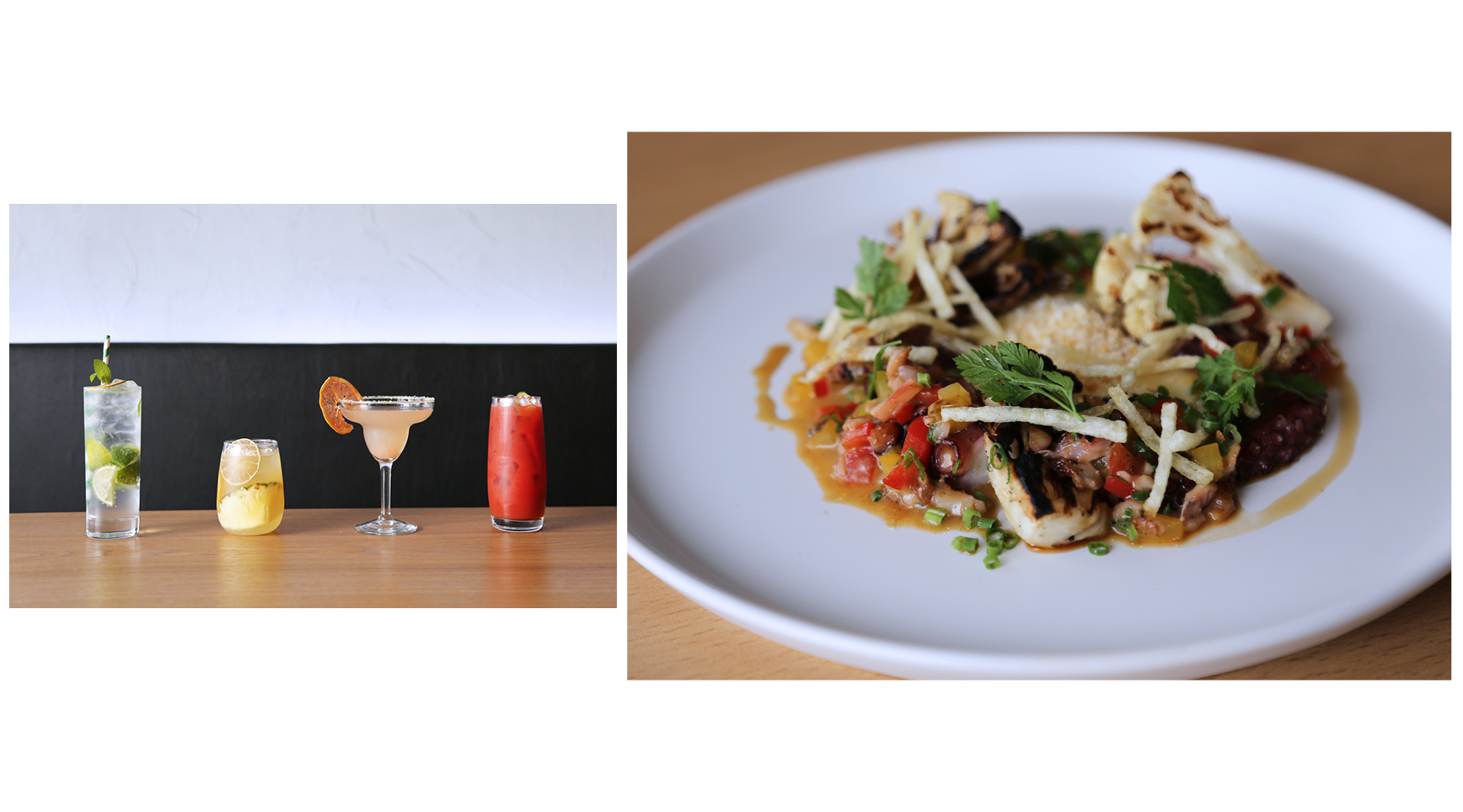 Beyond its considered menu, IZU is a calm, modern space — designed by Lee's sister-in-law — where darker accents are offset by timber touches and soft lighting. It's a pleasant atmosphere, and the experience as a whole was delightfully surprising. For those who live close by, this is the local you should be making your regular. And for the rest of us? A trip out South never felt more worth it.
Izu is open for lunch and dinner, six days a week.
Opening hours:
Monday, closed
Tuesday to Thursday, 11:30am-2:30pm & 5:30-10:00pm
Friday & Saturday, 11:30am-2:30pm & 5:30-10:30pm
Sunday, 11:30am-2:30pm & 5:30-10:00pm
IZU
170 Great South Road
Papakura
Auckland
09 296 0499