Since their first venture into the world of hospitality via the acquisition of their New Lynn store early last year, Huckleberry's natural-seeking, organic-craving cult following has grown immeasurably. Finally, there was a place to reap the benefits of the namesake's wonderful organic produce without having to lift a finger yourself (a spoon, maybe). This winter, with a revitalised interior and a fresh, soul-warming menu, the New Lynn eatery is on its way to becoming your reigning cold-season hotspot.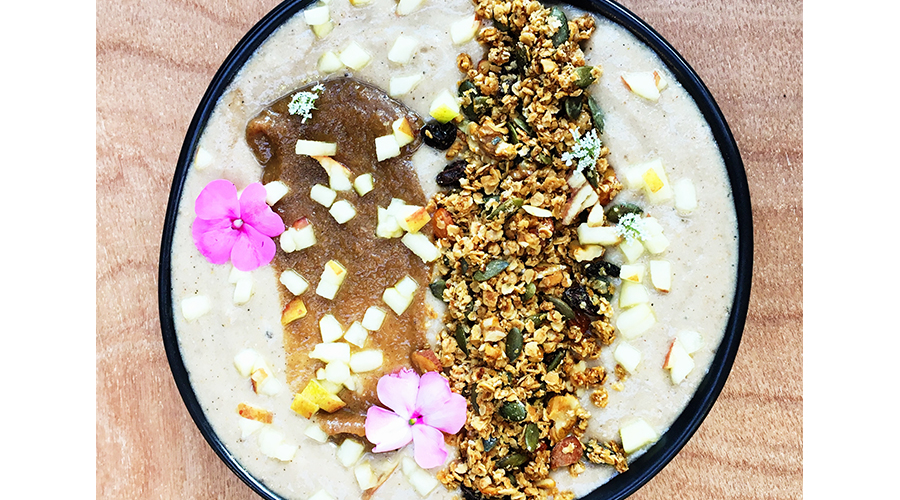 As the mercury drops, Huckleberry's new menu — from the hearty vegetable soup to the apple-pie smoothie bowl — boasts every kind of gastronomic delight one seeks on a dreary winter's day while still sticking steadfastly to its nutritious and delicious ethos. We're already imagining ourselves curling up with a comforting bowl of the warm buddha — a culinary hug consisting of spiced chickpeas, greens, wild rice, pickles, kumara, a scattering of seeds and a dollop of cashew aioli.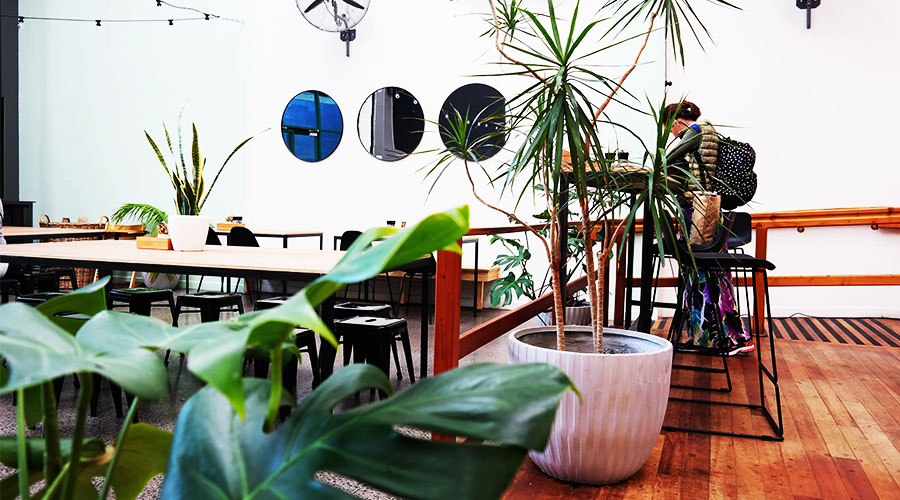 Not only reinvigorating the menu, the interior has also been given a slick upgrade. Channelling all things au naturel, the organic motif is evident in the decor and the menu via your fork's first food-filled prod. Foliage drips down the whitewashed walls and pots of planted greenery are peppered throughout the large, shared tables. Bright, overhead lighting creates an ideal location for business meetings and shared lunches alike.
Rounding off as the cherry on an already delectable cake, the cafe's adjoining market store means you can stop off for a bite to eat and a grocery shop for all your necessary organic, raw produce at the same time. Two birds with one stone? That's enough of an excuse for us.
Huckleberry New Lynn
34D Portage Rd
New Lynn
Auckland
(09) 826 5454