Auckland is a city that boasts an impressive and ever-growing hospitality scene, where a combination of high-quality cuisine, extensive drinks menus and impeccable service makes most outings distinctly enjoyable. Looking to seriously up the ante, however, is a new bar concept from Australian company Funlab, who is preparing to open an immersive watering hole on Quay Street just in time for the silly season.
Holey Moley — aptly named to pre-empt punters' reactions to the concept as well as a clever pun on the inclusion of a mini-golf course in the bar itself — is opening on October 11th, and is being touted as a 'grown-up playground'. Tapping into the nostalgia trend, this new locale will offer a wide range of themed drinks (including lolly cocktails) and a delicious selection of food. Promising to put a bit of 'fun' back into the idea of going out, Holey Moley is set to reflect the times, with 'Instagrammable' moments filling every corner and keeping our shorter attention spans happily distracted.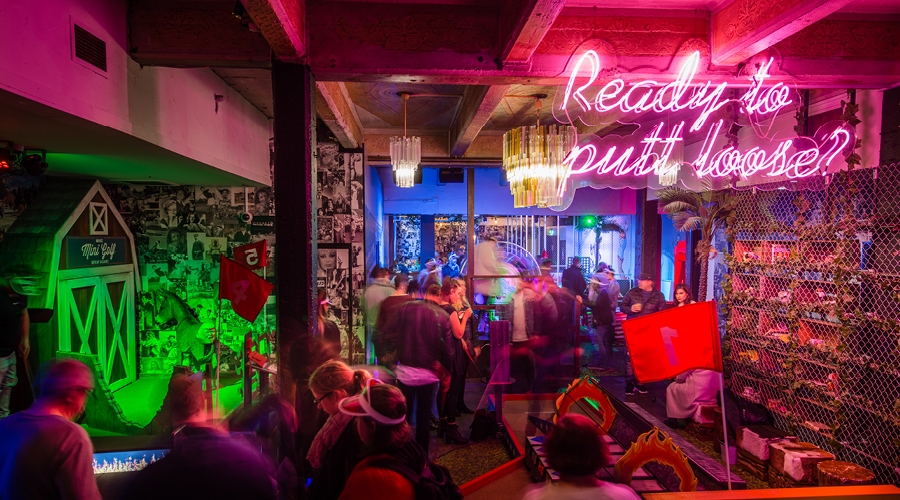 So if you're thinking about an office Christmas party or planning a fun night out with friends, Holey Moley is now taking bookings for its October opening and beyond. More details about the location and menu will be released at a later date so keep your eyes peeled.
To book a night out at Holey Moley after it opens in October, click here.