There's something extremely satisfying about sniffing out a good provincial eatery. They are harder to find you see, happened upon by word of mouth or a write-up in the local newspaper. For Clevedon eatery Hinge & Co. it was the former. Tipped off that this was an eatery 'not too many townies knew about', it quickly became our duty to find out more.
Located a couple of kilometres from the Clevedon township (towards Maraetai) in a black-stained log cabin, Hinge & Co. is a sophisticated all-day eatery that opens from mid-morning till late every Wednesday through Sunday. The owner-operators are life and business partners Tracy Stevenson and Iain Campbell — the former, a hospitality veteran previously based on the Gold Coast and the latter, a pilot for Air New Zealand.
Confronted by a limited number of restaurants and coffee shops following her move to Maraetai, Stevenson, alongside Campbell who was fostering a long-time dream of embarking on a hospo venture of his own, felt there was no choice but to jump on the opportunity presented by the empty log cabin (after many incarnations, it had last been vacated by the Chef's Kitchen).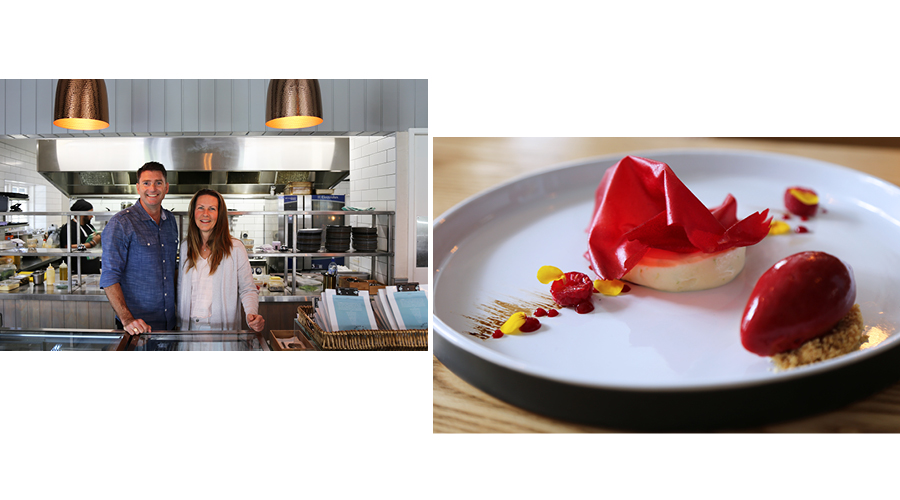 Taking over the lease late last year, the pair completely gutted the kitchen leaving one wall open so as to create a shared atmosphere. They added an expansive, north-facing deck that opens out onto a lawn, perfect for playing on, and built a modern extension to replace the shonky lean-to, creating a restaurant almost twice the size of what it once was. Here, a separate bar services the drinks orders and a fire roars away at the centre of the room.
As opening date approached (March 2018) Stevenson and Campbell began their hunt for a head chef, finding German national Daniel Mueller (formerly of Titirangi's Iti) to fit the bill given his extensive experience working in kitchens and with cuisines from around the world. They had also designated a space for an in-house pastry and dessert chef; a small, temperature controlled room now occupied by Frenchman Ivan Pion who crafts incredible desserts and sweets treats that sit seductively in the front cabinet.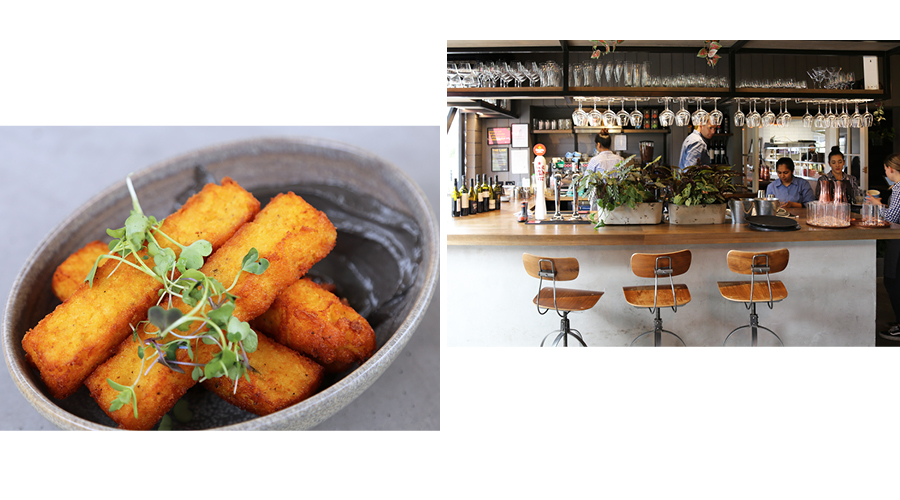 For Mueller, who was largely given creative licence, the menu was to embody a 'casual fine dining' ethos, taking "generic dishes and making them not so generic" the chef explains. The result is two different menus, one brunch and the other dinner which kicks in at 3pm. When asked what some of the standouts are, Mueller cites the Shepherds Pie omelette with Japanese mayo, mushroom and potato which I vow to try the next time I visit.
For now, I settle on the confit duck leg, the market fish and a side of polenta chips with black garlic aioli. The duck, which could easily be too rich, is invigorated by a garnish of candied orange which gives the dish with a citrus edge and is matched perfectly with peppy kim chi bok choy and bed of light, kumara-ginger mash. The market fish, on the other hand, is impeccably cooked; pan-fried, falling apart, and served with home-made sepia spaghetti, charred broccolini and roast capsicum sauce. Each dish is wholesome and well-rounded, at once homely and sophisticated.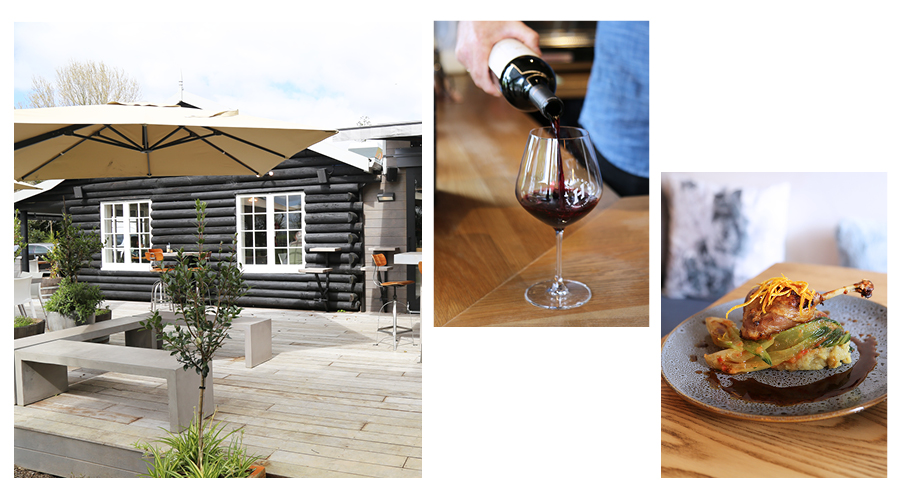 Amidst the constant ebb and flow of customers, who come from all over the region according to Campbell, it's obvious this is a passion pursuit that the two really do care about. With plans to build on Hinge & Co.'s already extensive offering — they'll cater to anyone's needs and hope to facilitate more events that can spill out onto the field next-door — it's no wonder they have attracted such a varied clientele.
Whether it's a mid-week, out-of-town date night you need to fulfil or a drop in coffee after a Sunday morning spent at the local farmer's market, Hinge & Co. is upping our expectations of an out-of-town welcome.
Opening hours: 
Wednesday to Friday, 11am – late
Saturday & Sunday, 10am – late
Hinge & Co.
442 North Rd
Clevedon
Auckland
(09) 948 0125