Renowned labels are increasingly turning their hands to hospitality, ushering in an age of high-fashion fine dining. Customers can now add gastronomic experience to the list of things they have come to expect from their favourite labels, and for the brands in question, it's another way for them to flex their creative muscles. From Milan to Tokyo and even Queenstown, these are some of our favourite fashionable food destinations around the world.
Blue Box Cafe — Tiffany & Co.
Finally making 'Breakfast at Tiffany's' a reality, Tiffany & Co.'s Blue Box Cafe is the brand's exquisite hospitality offering, where locals and tourists can have their very own Audrey Hepburn experience. Its menu reinvents American classics with a Tiffany twist (like the Charles Lewis Tiffany Club Sandwich) while the interior is saturated in the brand's signature blue, and the view from the fourth floor of Fifth Avenue renders it truly breathtaking.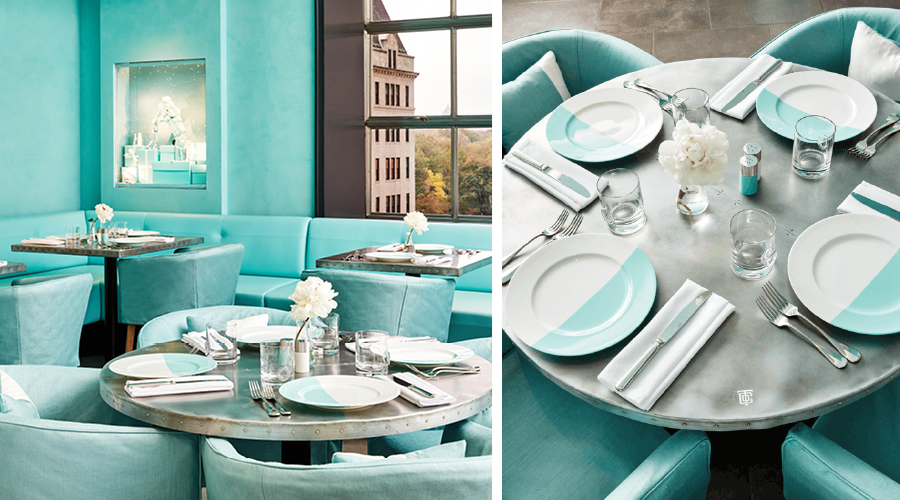 The Polo Bar — Ralph Lauren
Having taken over the East 55th Street location that used to house the iconic 'La Côte Basque', Ralph Lauren had big shoes to fill for his third foray into hospitality. But with its cosy, casual elegance, opulent furnishings and social atmosphere, The Polo Bar quickly positioned itself as a Manhattan institution — a reputation it has maintained over its three years in operation. A hearty menu of classic bistro fare including burgers, chopped salads and roast chicken is served between the interior's leather and billiard cloth accents and equestrian motifs. With crystal and table settings coming from the brand's homeware collection, this restaurant embodies Ralph Lauren's ethos of sophistication.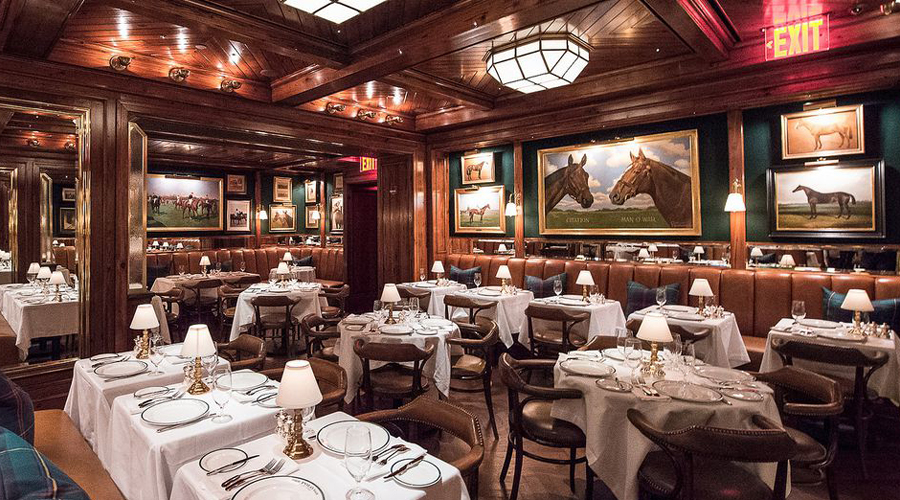 Ristorante Torre — Prada
Located on the sixth and seventh floors of the tower at the Prada Fondazione in Milan, this restaurant draws on its Italian pedigree to offer a refined experience. Boasting floor to ceiling windows, unparalleled views across Milan, walls covered in contemporary art by the likes of Jeff Koons and John Wesley and a menu that spotlights regional Italian cuisine, Ristorante Torre goes beyond its wooden accents and cobalt blue seating to offer fashion-forward finesse in every way.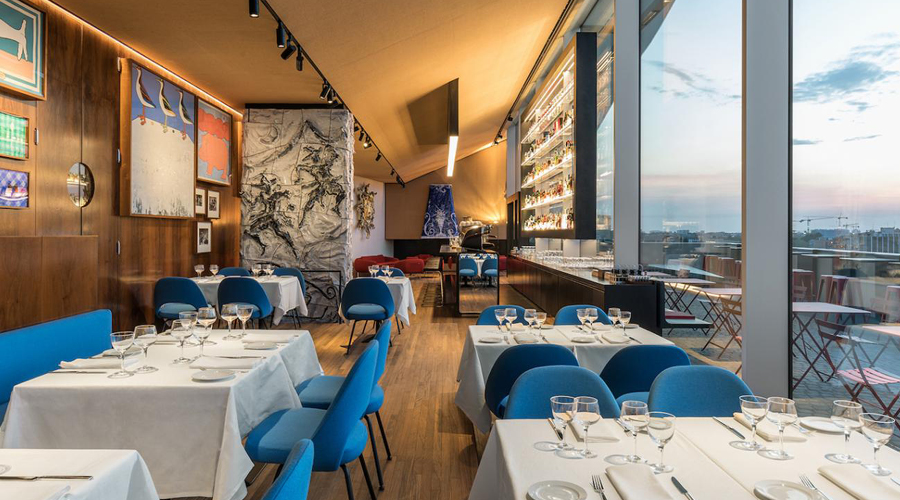 The Lodge Bar — Rodd & Gunn
From its cosy location on the edge of Lake Wakatipu in Queenstown, this handsome bar serves up seasonal cuisine alongside a selection of celebrated New Zealand wines while reflecting Rodd & Gunn's focus on quality materials and easy sophistication. With an interior that combines timber with brass accents and warm, welcoming leather, The Lodge Bar draws on its fashionable foundations to become an undeniably stylish establishment.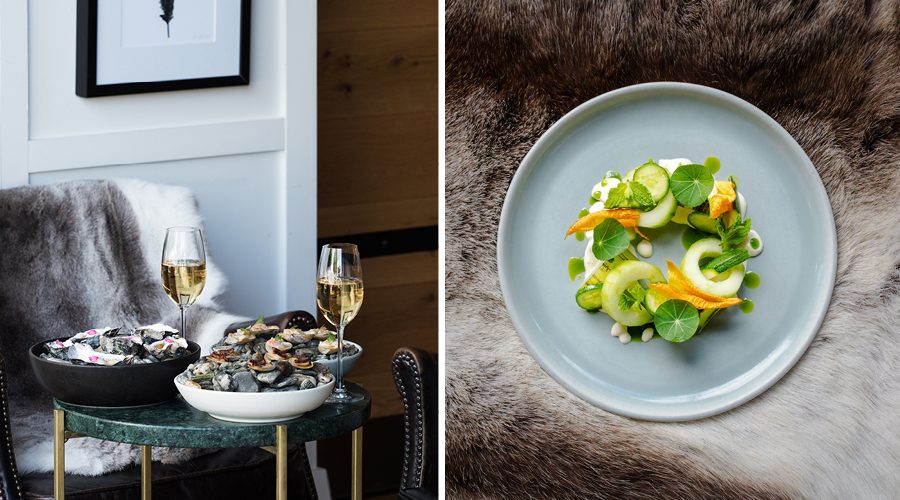 Gucci Osteria — Gucci
Part of the Gucci Garden concept — an experimental museum-retail experience in Florence — Gucci opened its own restaurant last year with highly acclaimed chef Massimo Bottura at the helm. Dishing up refined Italian fare including expertly made cacio e pepe and tortellini covered in Parmigiano-Reggiano, Osteria's beautiful location combines with its sumptuous, green interiors to perfectly represent Gucci's eclectic nature and longstanding position at the heart of Italy's cultural history.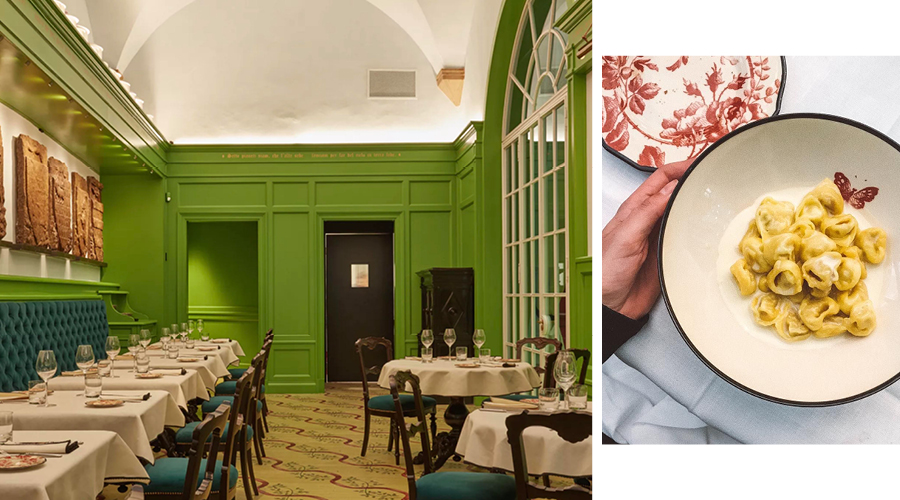 Beige — Chanel
Born of a collaboration between Chanel and acclaimed Parisian chef Alain Ducasse, Beige embodies simple luxury. Located in the Maison's multi-level boutique in Ginza, Tokyo and with an interior fashioned in accordance with the brand's history of elegance, its menu comprises French cuisine made from the finest Japanese ingredients. Currently closed for renovations in line with the refurbishment of the whole store, this delightfully calm locale will re-open in September.