Expect approachable and exceptionally delicious Malaysian fare
Those who have flown Air New Zealand recently may have been privy to Josh Emett's well-documented jaunt to Malaysia, a culinary exploration of the country's best delicacies and flavours. Having made his wonderful way with the Asian cuisine clear to us via his acclaimed Madam Woo restaurants that span the country, it was pure logic to launch a more casual eatery in the retail and entertainment environs of Auckland's Sylvia Park.
Named after his most famous dish, Hawker & Roll is yet another collaboration between the accomplished New Zealand chef and celebrated restaurateur Fleur Caulton (together they have formed Mayfare Group). And it would seem Emett's sojourn to the motherland has served him well. Presenting flavoursome items such as Malaysian spiced chicken wings, steamed dumplings, fried wontons, laksas and every iteration of Hawker Roll possible, we've already accepted that one visit alone won't be enough. The interior is vibrant and Asian inspired — a breath of fresh air in which to inhale your tasty delights.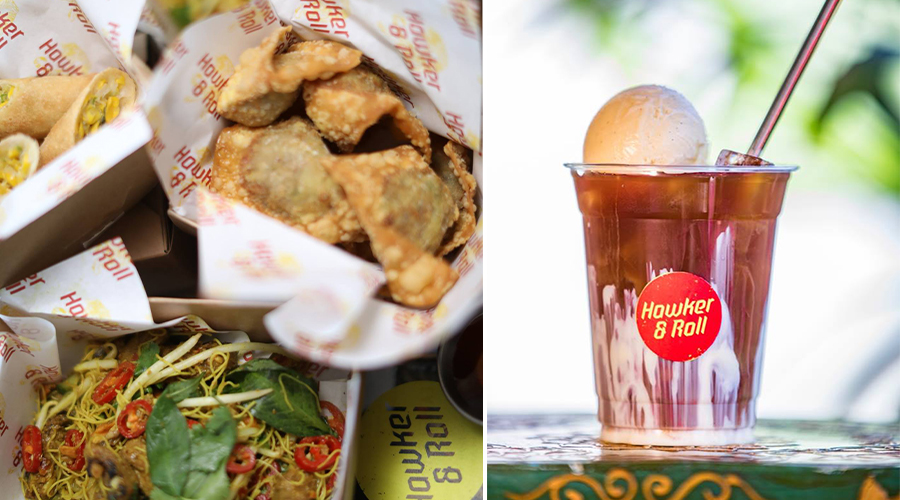 To accompany the alluring array of hot, spicy and delicious eats, H&R has collaborated with Garage Project to produce a custom Hawker & Roll brew (the Can Lah!) that will go down a treat. Other alternative drinks and dynamite desserts remind us of how well they do sweet things in the subtropic climes. The salted plum lemonade and 'Super Noir' with its black sesame, soy milk and grass jelly are each worth a try.
Never failing to put his sophisticated twist on what is bona fide street food-style fare, Hawker & Roll is a new opening worth making the trip to Sylvia Park for. Even at Christmas.
Browse the menu here. 
Hawker & Roll
Sylvia Park Shopping Centre
(09) 600 3060