The morning after the night before requires a meal like no other, something to soak up the sins with the right amount of comfort to induce a food-coma turned afternoon nap (for which you should probably consult our guide to surviving a hangover at work). Herein, we round up some of the best meals around the city to kick that adult illness to the curb.
Toasted Reuben Sandwich at Federal Delicatessen
Delivering hearty American grub right when we need it the most, the toasted Reuben from The Fed is a carb-marries-meat hit set to soak up all your sins. Cured beef pastrami combines with melted Swiss cheese, sauerkraut, a slick of mustard and a slather of Russian dressing before being sandwiched between two toasted slices. As if to aid your decision further, these guys serve up a quality array of hair-of-the-dog beverages — think Bloody Mary's and Breakfast Martinis, you've been warned.
Eggs Bene at L'affare Melrose
A loyal hangover companion, eggs-any-way are the perfect morning-after bite for when you're feeling anything less than 100%. The eggs benedict from Newmarket's L'affare adds your choice of prosciutto, braised cavolo nero or house-cured salmon to wilted spinach, places it atop a toasted house-made English muffin and a stream of classic Hollandaise sauce to create a delicious take on the breakfast staple.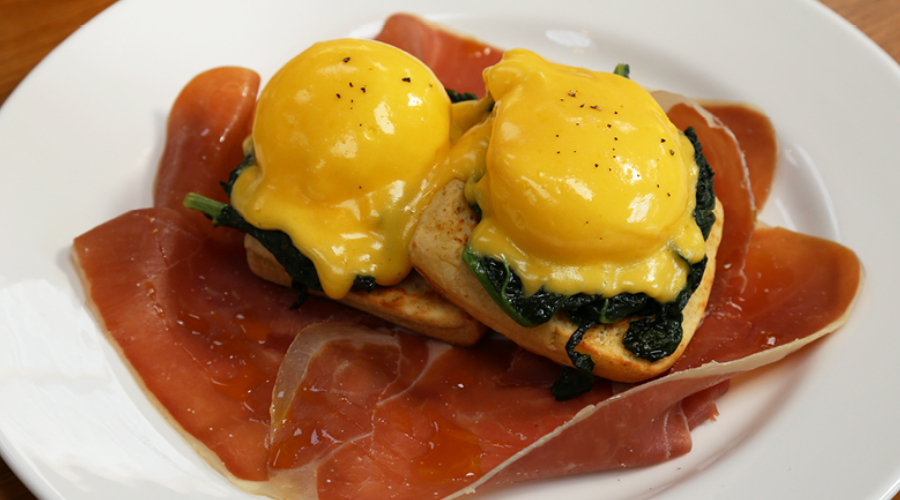 Sautéed Leafy Greens at Mission Bay Pavilion 
Opting for the health is wealth route, this one is for those who are yearning to truly detoxify right off the bat. A combination of vitamin-rich spinach, kale and silverbeet married with a scoop of yoghurt, a poached egg and a smattering of savoury muesli will have you on the road to recovery in no time.
Sunday Roast at Grangers
Like a warm, comforting hug, a traditional roast dinner is a perfect fit for a dreary, self-pitying Sunday. Sparking up their winter menu with a reimagining of the classic roast, Grangers sees your choice of meat — think stocky slices of roast pork or garlic and anchovy studded legs of lamb — paired with delectable veggie accompaniments and a fluffy Yorkshire pud, all drizzled in a splendid sea of gravy.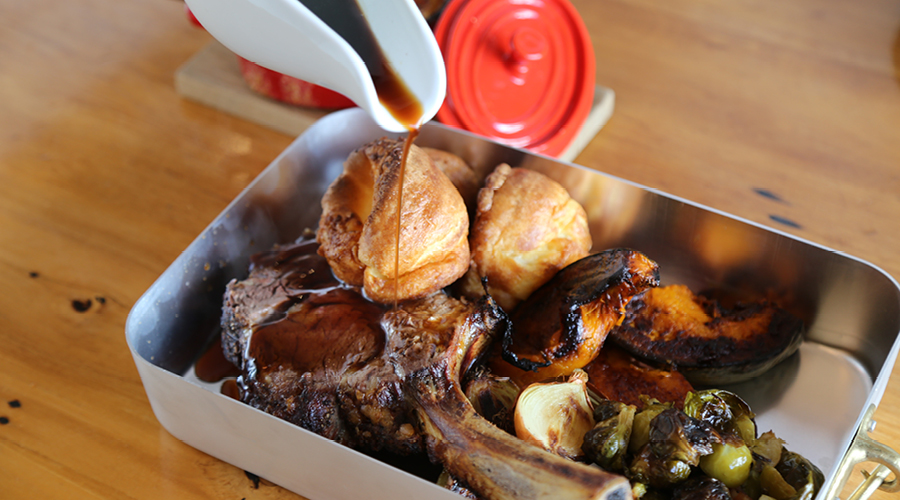 Crispy Fried Jerk Chicken at Chop Chop
There's nothing like a warming, steaming bowl of broth to blitz off those hangover vibes, and no one does it better than Chop Chop. Their crispy fried jerk chicken variation encompasses corn and kombu smoked butter with shiitake mushrooms, bean sprouts and slurp-ready rye noodles.
The Eton Rifle Pavlova at Winona Forever
A hearty dose of the saccharine, these incredible waffles are perfect for those craving a sweeter bite. Generous thick hunks of waffles are topped with pistachio and vanilla bean meringues, drizzled in whipped mascarpone and raspberry compote before being showered with fresh strawberries and drizzled with maple syrup. The finishing touch? A hearty accompaniment of crispy bacon, the king of hangover eats.
Macaroni Cheese at Soul
The ultimate comfort inducer, Soul Bar and Bistro serve up a carby delight set to cure even the most crippling of hangovers. Tender pieces of off the bone ham combine with stringy three-cheese godliness and a crispy parmesan and truffle crust to satisfy those pesky adult-flu cravings.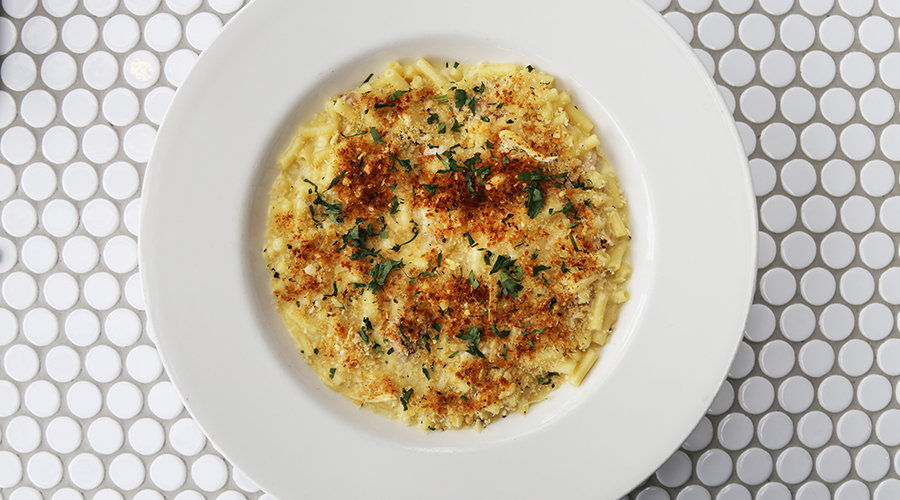 Mixed Tandoori Sizzler at Big Tikka
For those who need a spicy helping-hand to stop a burgeoning hangover in its tracks, Big Tikka is your ticket. Perfect for when you want to dabble in the entire menu without ordering a hefty array of mains, their Mixed Tandoori Sizzler encompasses a range of spicy light favourites — think samosas and succulent chicken tikka pieces — ready to be picked apart by hangover shook hands.
Prego Pie at Prego
Put down the store-bought meat and cheese and instead do a post-tipple-pie the right way. By this, we mean tender beef, porcini mushrooms and oozing gravy encased in soft buttery pastry, served up with a hearty mound of fluffy garlic and Parmigiano mash and a sinful dousing of port wine jus — the ultimate comfort bite.
Kumara and Ricotta Gnocchi at Cotto
Yet another spin on the beloved doughy potato parcels, this time from the ex-Delicious maestros now stationed at Cotto K' Road, this kumara and ricotta variety is quite simply a divine experience. Titivated with crunchy walnuts, watercress pesto and creamy sauce, it's simple, warming goodness that won't disappoint.