Renowned modern Korean restaurant, Han, has earned a prolific reputation over the years for its unique menu and creative dishes, bringing a new taste of cuisine to our dining scene. Executive Chef Min Baek has pushed the boundaries even further recently with the help of his team, Chef Kevin Lee and Chef John Do. Together, they have created a five-course tasting menu, something that has been on the cards since the day Han opened, and after two years of being in the restaurant game, they finally feel ready and confident enough to do so.

Drawing from authentic Korean cuisine, the chefs at Han present the flavours in an entirely different and new way — expanding our gastronomic horizons. The culinary journey begins with an amuse-bouche, inspired by a Korean dish that consists of pork liver and known as 'sundae,' Min's rendition of these flavours sees a creamy chicken liver parfait inside a crispy kumara roll, a root vegetable that is extremely popular in Korea.

The first course is a dish that leans towards the fresher side with a smoked duck and raspberry sorbet, complemented by a house-made five-spice crumble. The sweet and sourness of the berry contrasts against the smoked duck, think cranberry sauce paired with chicken.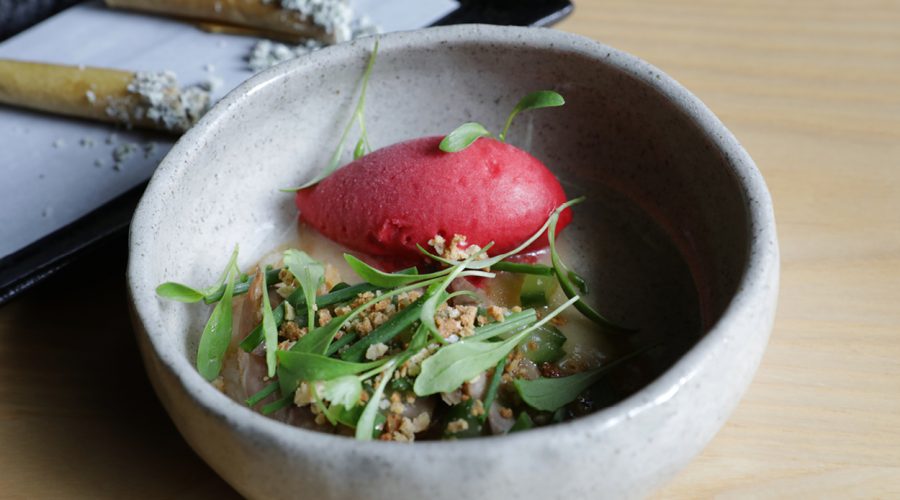 Chef Lee created the second course which shows influences of Korean-Chinese fusion food, a cuisine that is commonly enjoyed in South Korea. This particular plate resonates with 'yangjangpi' — a Korean-Chinese vegetable casserole which has been refined and turned into a pork and vegetable roll with flying fish roe, rolled inside an in-house-made potato starch sheet.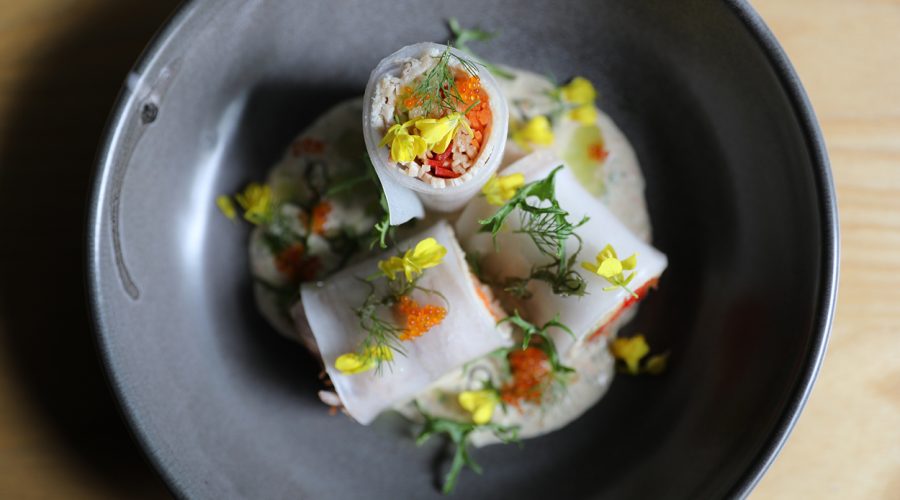 For the third course, Chef Do creates magic with what is often referred to as the devilfish, octopus. It is grilled and paired with a mixture of sea greens, kimchi powder and a kimchi beurre blanc sauce for a bit of spice. As he uses the fermented juice of house-made kimchi and incorporates it into the creamy and buttery sauce, this sauce is a real game-changer .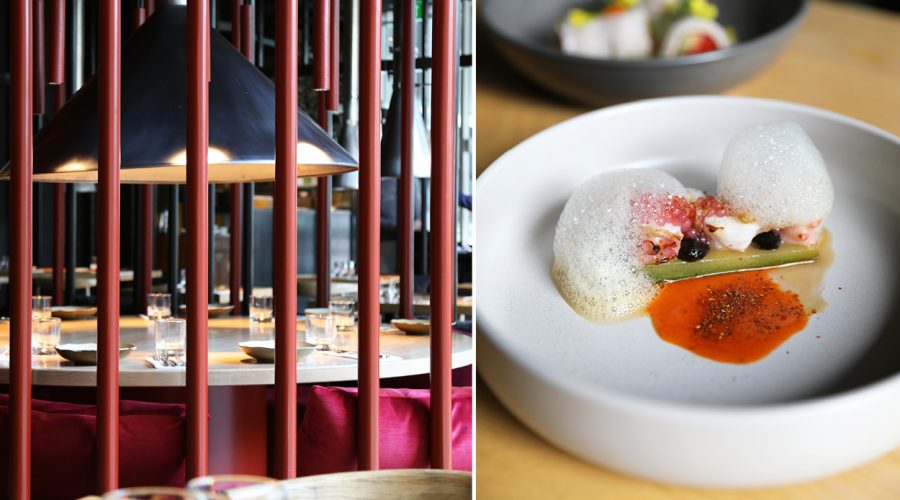 For the main course, Min recalls from his first experience of eating venison in New Zealand. He marries the rich red meat with an aromatic plant called mugwort which is featured in many Korean delicacies for an earthy element. Instead of Japanese miso which tends to be sweeter, Min pairs it with a saltier and tangier Korean miso called 'doenjang.'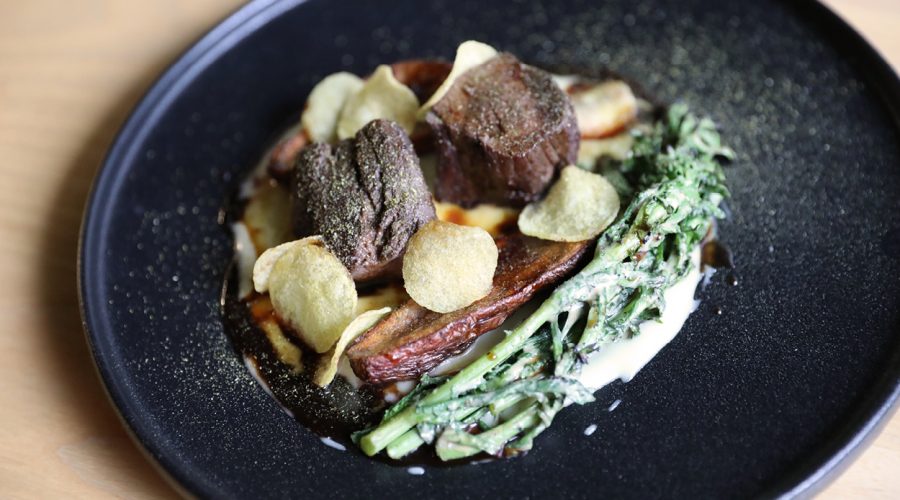 A palate refresher of chocolate and mushroom ice cream with apple sauce is offered to prepare the tastebuds for the final course. Ending on a high, dessert is a grapefruit jelly and passionfruit ice cream with a powdered praline. The dry powder progressively gets stickier when in contact with moisture and the flavours melt together, caramelise and become one.

Han's five-course tasting menu is available from the 17th of September, click here to make your reservation. Meanwhile, the à la carte menu offerings remain as usual.

Han
Unit G04a,
100 Parnell Road
inside 'The Rise',
Parnell, Auckland