It's no secret that the bottomless movement has truly taken off in Auckland. The old "it's 5 o'clock somewhere" adage has truly flourished with each breakfast mimosa and pre-dinner cocktail, and we're not complaining. In fact, we didn't think the combination of early bird tipples and quality food could get any better, until we heard of the new take at Gusto at the Grand. The Italian take. The all-you-can-eat take. The King of the Bottomless Brunches, if you will.
Prepare to forget your basic avocado toast, because you'll receive no standard brunch, or even lunch, fare here. Instead, expect to see a full Italian feast fusing together all the favourites. Think garlic pizzettes alongside duck fat roast potatoes, tomato drenched spaghetti next to ricotta bruschettas, and crispy fried calamari — a never-ending stream of carby goodness. And to wash it all down, the SKYCITY eatery will be serving unlimited Ora Prosecco and Bellinis for some seriously fine imbibing.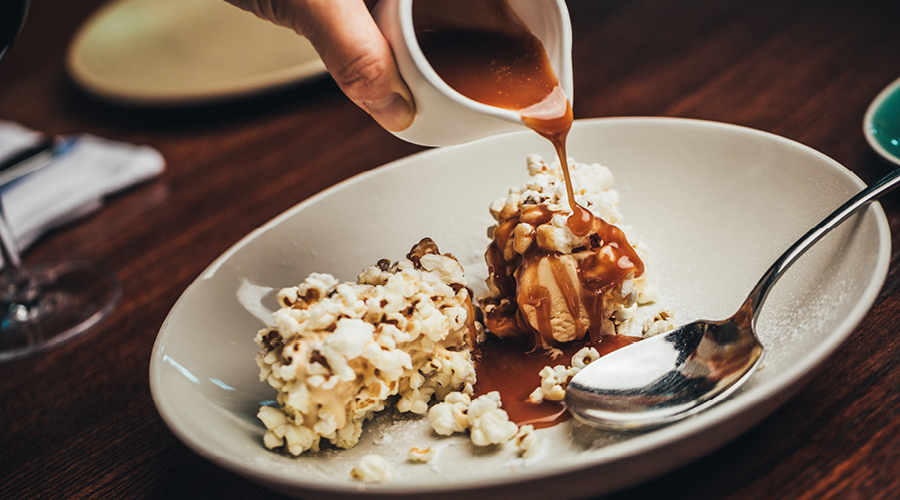 Only available on Sunday's, this reinvigorated take on the end of the week lunch serves up a ceaseless feast for two hours each sitting. Unfortunately, unless we can persuade them otherwise, this true bottomless experience is only available until the end of October — so we suggest you get in quick. To book, click here.
A Truly Bottomless Brunch at SKYCITY's Gusto at the Grand is available every Sunday, from 30th September to 21st October, with two, two-hour sittings available at both 12pm-2pm and 1pm-3pm. Strictly R18. Host Responsibility limits apply to the service of alcohol. Gusto at the Grand complies with the Sale and Supply of Alcohol Act 2012 and therefore enforces the responsible consumption of alcohol by all guests. Guests will not be served more than one alcoholic beverage at a time as part of the Bottomless Lunch package. Gusto at the Grand offers non-alcoholic beverages at all times and will stop service to any intoxicated persons. Bottomless Lunch package is valid for two hours and begins at the confirmed booking start time.
Gusto at the Grand
SKYCITY Grand Hotel
90 Federal Street
Auckland
09 363 7030