Georgia Currie, if you aren't familiar, is the New Zealand fashion designer whose eponymous label, Georgia Alice, has quickly become a fashion-pack favourite. Designed for laid-back 'cool' girls and those with an original edge, it's a brand with a level of influence that's spreading well beyond New Zealand. In the spirit of honouring the designer's myriad achievements since starting out six years ago, it was with great gusto and a lot of love that an intimate group gathered last Wednesday during New Zealand Fashion Week for a memorable celebration.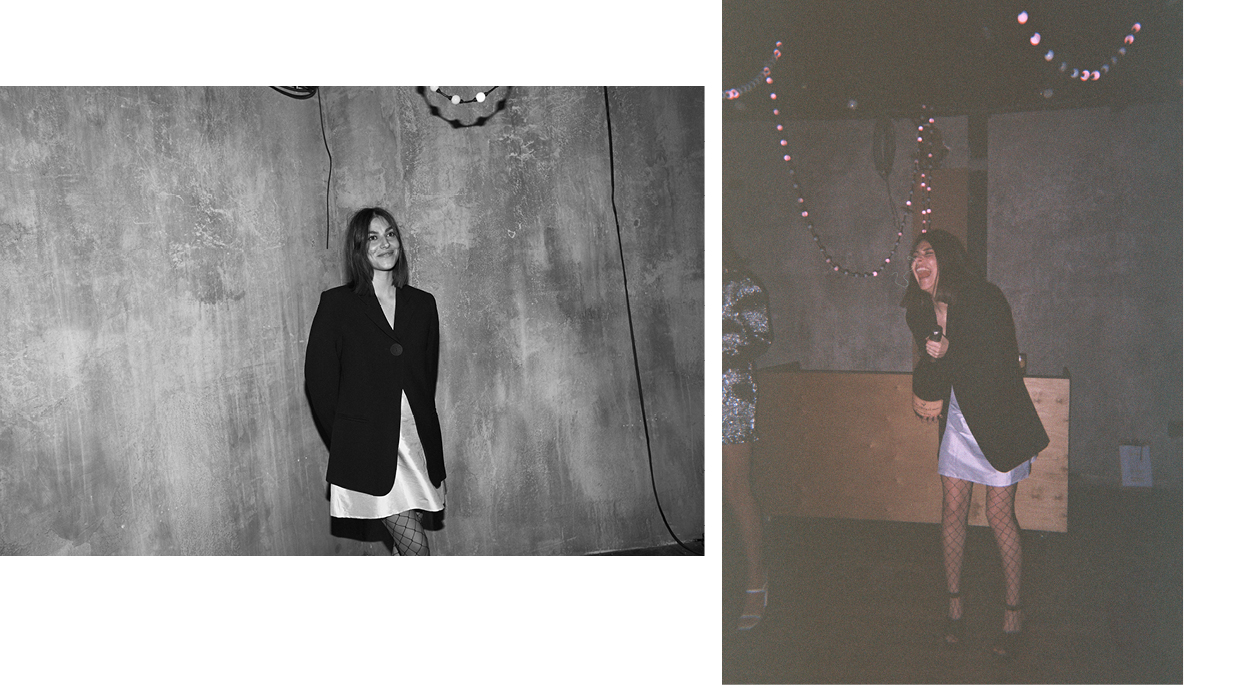 Hosted by Viaduct Harbour, who, in association with acclaimed chef Stu Rogan, set up an intimate pop-up dinner in an empty space on the waterfront, we sipped on alcohol-free Seedlip aperitifs as well as Chivas Regal libations that proved the ultimate accompaniments to Stu's three-course menu of Japanese-Korean inspired fare. The cocktails, named Blessed Fruits (Chivas Mizunara whisky, champagne cordial, Bittermans Burlesque bitters and soda water) and Acid Peel (Chivas Mizunara whisky, Six Barrel orange and dandelion cordial, Bittermans hopped grapefruit bitters, yuzu tonic and yuzu, orange and grapefruit peel) sat alongside a menu that included line-caught Kingfish sashimi with ginger and white-soy dressing, KFC (Korean fried cauliflower) and potsticker dumplings with crunchy chilli and Japenese black vinegar.
The meal offered an insight into what we can expect from Stu Rogan's much-anticipated eatery, Beasty, set to open in Viaduct Harbour next month. It was also the perfect way to celebrate Georgia Alice in the kind of relaxed atmosphere that reflected the brand's entire ethos. Rounding off the evening with champagne and cake from The Caker, but not before ensuring we had all taken a few snaps on the disposable cameras set up on each table, we left in distinctly high spirits, spilling out into Viaduct Harbour after an evening of great food and even better company.
Georgia Alice FW18 collection is available online now.