There's something about Winona Forever, Hello Friends + Allies and Major Tom that draws you in from the moment you step foot in their doors. Perhaps it's the cosy fit-outs, the overflowing cabinets bursting with delicious-looking treats or the imaginative menus on offer, but one thing's for sure — the minds behind this ever-growing group of enticing drop-ins, know exactly what they're doing.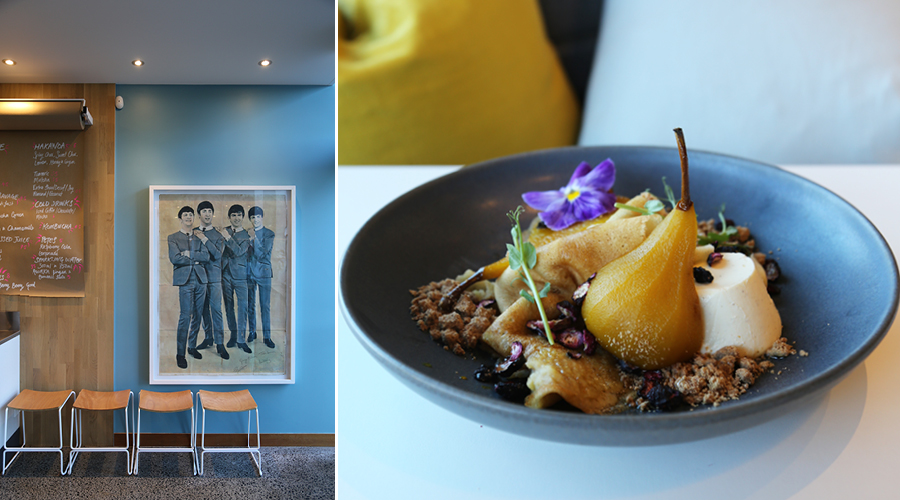 Recently opening a fourth outlet on the ground floor of Freemans Bay's GHD/Lion building on Napier Street, the welcoming, new spot is a breath of fresh air for the surrounding businesses. Called Friday I'm In Love after The Cure's song of the same name, owners Aaron Carson and Francesca Mazza wanted the space to be "both an oasis from the office and an extension of it depending what [our] customers need". Already packed by the time we arrived on a brisk Tuesday morning, the interiors were simple and inviting, where pops of colour from the big, luxurious cushions and bold, graphic artworks added some pizazz to the otherwise neutral space, framed by a concrete floor and warm, wooden walls. It seemed like the perfect spot to escape into your own world or catch up with friends — depending on what kind of day you were having.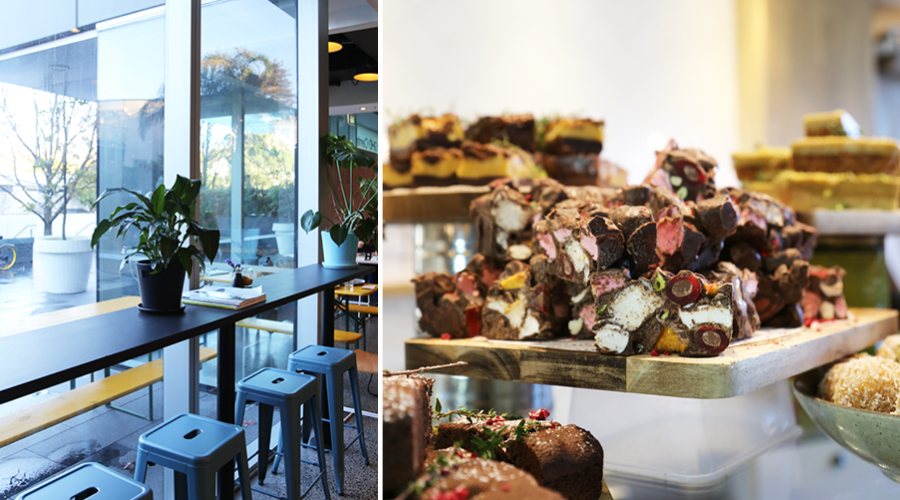 Coffee Supreme coffee is on hand to feed everyone's morning and afternoon caffeine habits, with a different single origin on offer every week, served in tongue-in-cheek 'MUGS NOT DRUGS' cups. The food is one of the most appealing things about this place. Boasting a cabinet with all the usual trappings of slice, rocky road, brioche, doughnuts, salads, meringues, wraps and tarts — it's really quite comprehensive — and a menu that might not be as comprehensive but certainly delivers on taste, there seems to be a deliberate attempt at creating classic dishes with a distinct twist.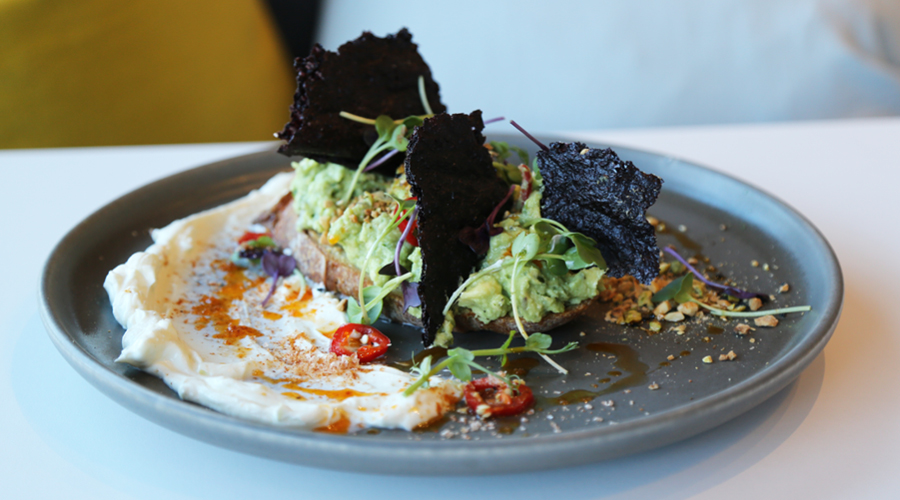 Take the Free Shavocado for instance: a unique take on everyone's favourite smashed avocado sees Mexican avocado smooshed onto sourdough bread with chilli, lime, dukkah and black rice crisp. Or the Bacon Benediction, which takes eggs benny and delivers it on sourdough with citrus hollandaise, seasonal greens, free-range streaky bacon and pork crackling crumble. Other menu highlights include the Buckwheat Crepe, which sees a crepe served with vanilla panna cotta, buckwheat crumble and poached pear; and the Eggplant Fucotta, where eggplant caponata and ricotta are heaped atop three pieces of ciabatta bread.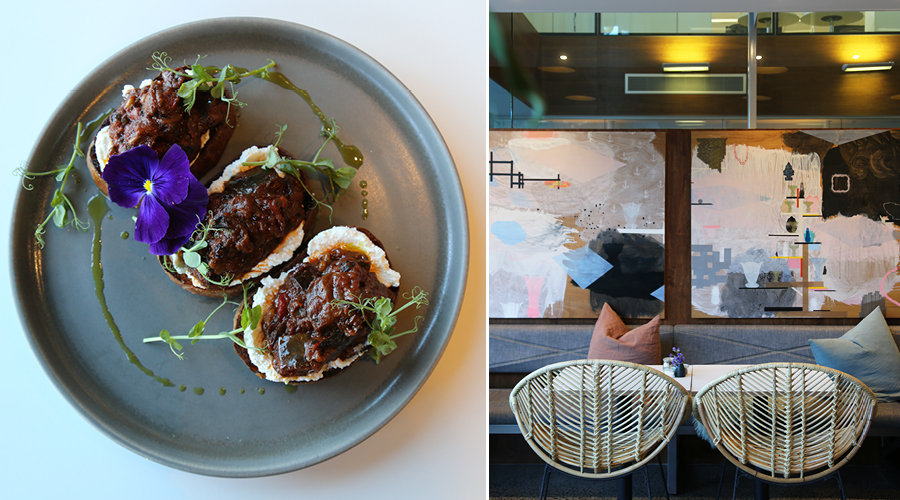 With a decidedly cool vibe and something for everyone, Friday I'm In Love is the sweet, new city-fringe hangout you'd want to drop into on your way to work or head to for meal if you wanted somewhere with a great atmosphere. Cudos to the team for another formidable opening.
Friday I'm In Love
27 Napier Street
Freemans Bay
Auckland
09 360 0985