What's the first thing that comes to mind when you think about 'epic sandwiches'? If it's the name 'Fort Greene' you wouldn't be alone. Delicious fillings harnessed between two thick slices of their renowned homemade sourdough, the quaint cafe has been the go-to lunchtime pitstop of many a K' Road wanderer over the past three years. But something's been amiss lately; their St Kevin's Arcade haunt has been ghosted, emptied, abandoned, leaving all of their (many) cult followers at a loss. Not to fear, fellow Fort Greeners, for the humble cafe is back following a quick refurb, and it's bigger and better than it was before.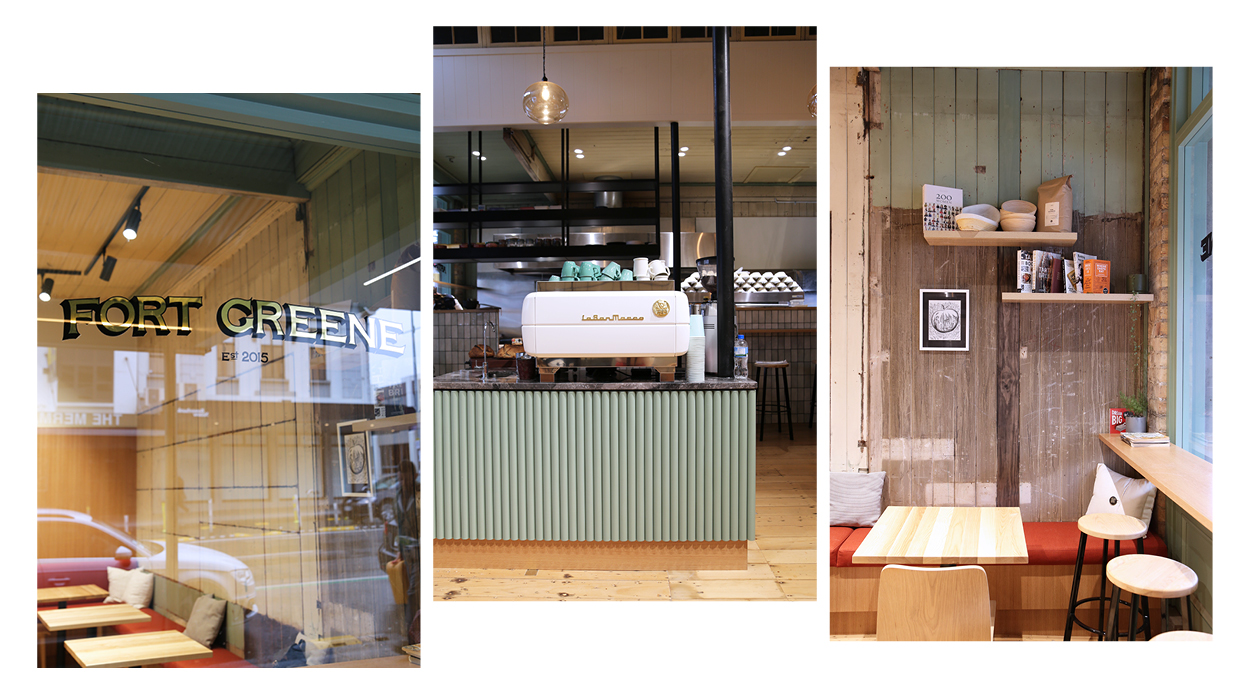 Now situated just a few storefronts down the road, (a mere 240 metres from their old stomping ground) the new spot is definitely vast by comparison, but it still retains everything we know and love about the original — yes, the delicious food, but namely, the warm hospitality. Run by co-owners and partners, Liam Fox and Andrea Muhlhausen, the cafe has always been a family affair, with Liam bustling away in the kitchen while Andrea serves coffee and converses with the regulars. "It's the personal touch that brings people back, and that's coming from being a loyal customer myself," explains Rebecca Walker, the architect (one half of design firm WalkerMitchell) who is to thank for Fort Greene's new makeover, a project she took on following a long stint as nothing more than a devoted customer.
"She understands what we're all about," explains Andrea, when asked why she thought Walker was fit for the job, "she gets the vibe that we wanted to bring over from the old place." And what a vibe that is. Vintage, kitsch, rustic and ultra cosy, you'd be forgiven for thinking that such a theme would be out of place in a much bigger establishment. But somehow the three-strong team have made it work, and then some. A small, coffee machine topped island placed in the centre of the room allows Andrea to work as barista while still being in the thick of it all, interacting with customers and welcoming guests as they enter, while the open kitchen running down the left-hand side of the building allows customers to see Liam, the baking maestro, at work.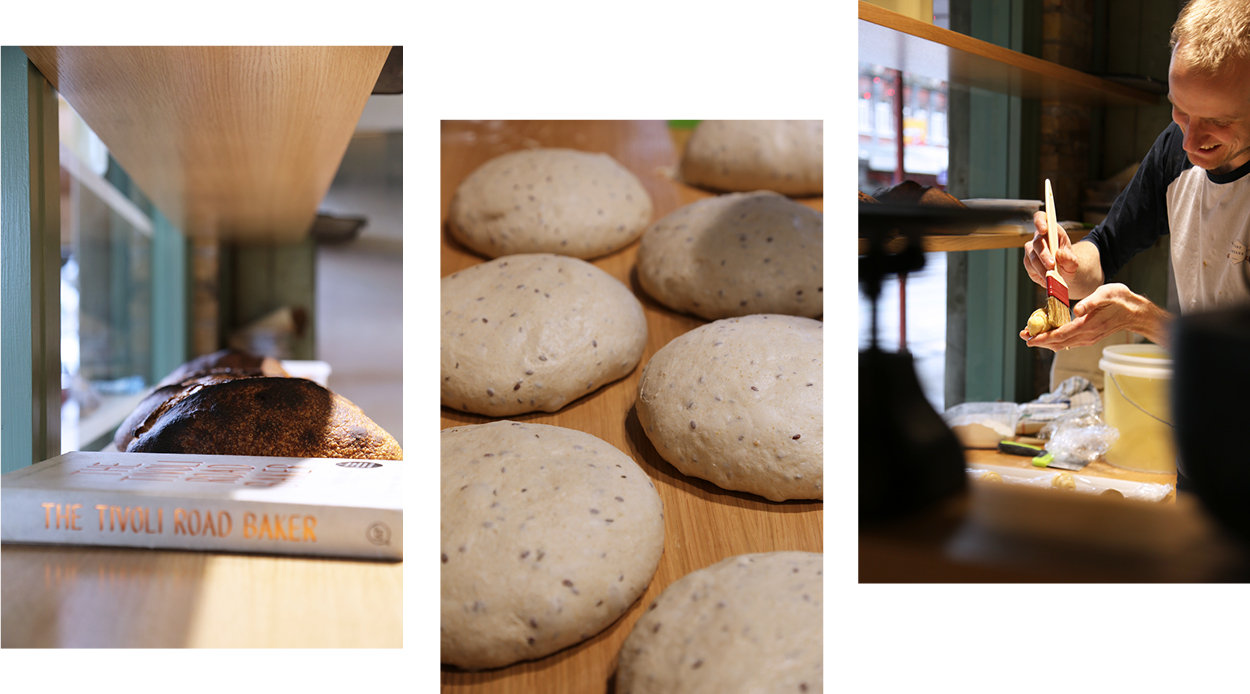 The food, for those wondering, won't be changing from their tried and tested favourites. Their famed grilled cheese sandwiches will remain, as will their acclaimed fish finger sarnies, but with a new, much larger, kitchen to play with alongside a slew of new appliances, there's definitely room for experimentation. "We're sticking to our core menu," says Liam, "but there are new things on the horizon. We're thinking of delving into the pastry side a bit more, croissants, pain-au-chocolats, cinnamon swirls…"
When smaller businesses grow and expand, they sometimes lose the essence of what made them so great in the first place. Luckily for us, it's easy to see that this won't be happening here. Informal, down to earth, family-run hospitality served up alongside hearty homemade grub in a cosy and utterly comfortable environment, Fort Greene has the winning formula, and they won't be changing it anytime soon. Now that's worth walking an extra 240 metres down the road, we think.
Opening hours: 
Monday – Friday, 7am – 4pm
Saturday – Sunday 8:30am – 4pm
Fort Greene
327 Karangahape Rd
Auckland

022 425 7791