Plabita Florence decided to start a series of pop-ups called Forest, to showcase the wonderful, natural flavours that come from the land. And in less than a year, it has become one of the most monitored projects in the Auckland dining scene, causing foodies of the city to keep their eyes and ears constantly peeled for fear that they may miss Forest's next move. Luckily, Florence has just announced some news that is putting us all at ease.

Beginning from the 2nd of May, all the way through until 20th of June, Forest will set up (semi-permanent) shop in The Midnight Baker's space, every Thursday evening serving up a six-course extravaganza for those who purchase tickets. Proving that plant-based dishes go beyond a bowl of plain green salad, the team at Forest creates pure magic with nature's bounty, exemplified in dishes like the gnocchi with smoked carrot and wild herbs, and the cold brew-soaked sponge with caramel cream, tamarillo, brandy syrup, rhubarb and chocolate.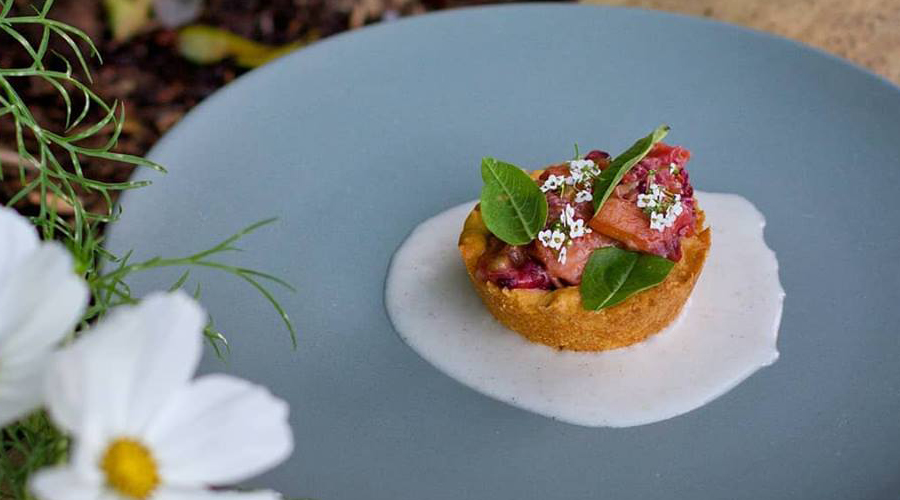 All the dishes are made using locally sourced, foraged and of course, organic produce, meaning that the menu will change regularly and always offer something unprecedented and unique. Forest is not only meant for vegetarians and vegans either. It's for people who want to be taken on a gastronomic journey and explore a little outside their comfort zones.

Tickets to Forest Thursdays are $85 per person and it pays to book in advance as Forest already seems to have garnered a cult following. Click here to book your spot for an experience that is not to be missed.

Forest
The Midnight Baker
218 Dominion Rd,
Mount Eden,
Auckland