Here at Denizen, we are fortunate enough to experience culinary treats from all over Auckland, which means that we're often exposed to cuisines from a number of cultures. That in mind, we thought it high time we started delving into some of the most delicious dishes and delicacies we've run into in our work, unpacking what they are, where they originated and where to find the best the City of Sails has to offer.
Kicking off this Food Education 101 series, we present the Korean Bibimbap. One of the most popular dishes in Korean cuisine and universally loved for its versatility and comforting nature the bibimbap is popping up on menus all over Auckland, but what exactly is it?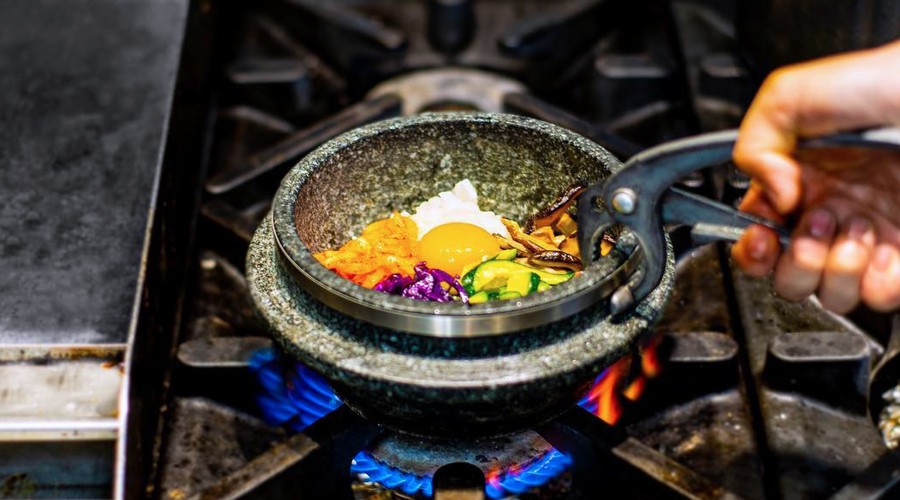 What: Bibimbap. Bibum' means 'mixed' and 'bap' means 'rice' which leads the general translation of bibimbap to be mixed rice with assorted vegetables and meat. It is a very literal representation of how the dish is served.
Pronounced: bee-bim-bahp
Origin: Korean
How is it served? The bibimbap can be eaten cold or hot, with the latter traditionally served in a dolsot, which is a sizzling hot, stone bowl. When the bibimbap is served like this, the idea is that the rice remains warmer for longer and develops a delightfully crispy layer on the bottom of the bowl. Whichever temperature you prefer, the beauty of this dish really lies in its assortment of toppings. Despite it generally being a case of anything goes (the bibimbap is used widely for leftovers), traditional toppings include shiitake mushrooms, shredded cucumber, julienned carrots, shredded cucumber, bean sprouts, dried seaweed, daikon radish and an egg — raw or fried. The best way to consume whatever combination you're served up is to mix everything together and dig in.

Where to get one in Auckland?
Korean cuisine seems to be having a real moment. These are our top three places to go for a delicious bibimbap:
1. Simon & Lee
115 St Georges Bay Road, Parnell
2. Han
Unit G04a, 100 Parnell Road (within The Rise building), Parnell
3. The Candy Shop
2-8 Osbourne Lane, Newmarket