A bread that once could only be found at artisanal bakeries has hit the mainstream, with almost every cafe in town offering slices of sourdough. With pillowy, white commercial loaves on the decline, holey, golden-beige sourdough is on the rise and arguably surpassing the rustic wholegrain in terms of both taste and health benefits. This begs the question, what makes sourdough so special? We sat down with two connoisseurs of bread, Thomas Hishon (Daily Bread and Orphans Kitchen) and The Dusty Apron (Paul Leaming-White, former baker of Amano now sourcing to the top restaurants in Auckland including Ostro and Saint Alice) to get some answers.
Despite being the current buzzword of baked goods, the process of making sourdough has been around for over 100 years. Unfortunately, mass production led to the commercialisation of bread where the usual 'starter' for sourdough fermentation was replaced by the more convenient, store-bought yeast and sugar. This resulted in the spongy slices we are more familiar with now, and which, even Hishon admits he sometimes has a soft spot for.
A good sourdough begins with a good starter. Dusty describes his as a member of the family and when he isn't looking after his daughter, he's looking after his starter. He has named it Obi and it has been with him for 20 years. Similarly, the bakers at Daily Bread work day-in, day-out (sometimes 16 hour days) to ensure their five different starters are getting the attention they need to stay alive — without them, there can be no sourdough. Beyond the crucial starter, it's the process of fermentation that gives this bread its tangy, complex flavour, soft and juicy crumb and blistered aesthetic. Hishon particularly emphasises the fact that this process also breaks down gluten, which is great for people like him who are intolerant to wheat. Turns out, it's not just any old bread that makes you bloat, it's bad bread.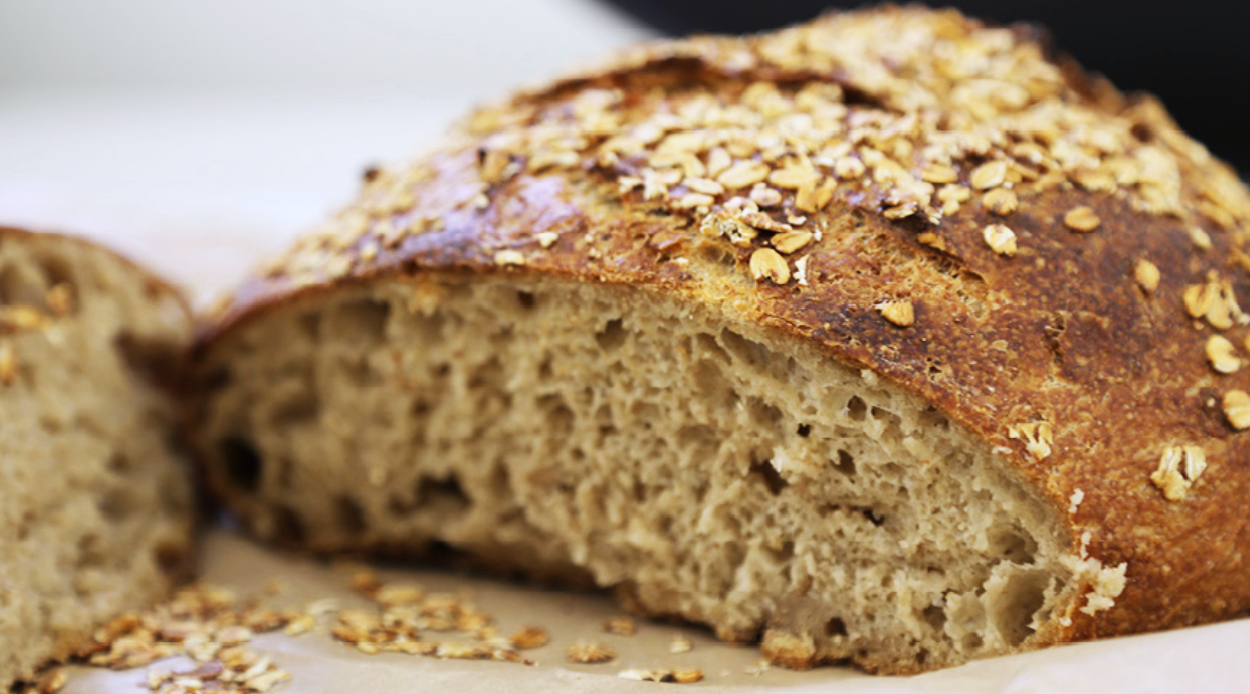 Hishon and Dusty both make it clear that not all sourdough is the same, however. Sourdough has been the subject of some misleading marketing and is commonly mislabeled. A sourdough loaf (the proper kind) should only have three ingredients — flour, water and salt. Many commercial loaves include potato starch and various number codes in their ingredients which are additives that disrupt the fermentation process and ultimately detract from the loaf being an authentic sourdough.
So there you have it, sourdough in a nutshell. A process of bread-making that requires an immense amount of care, integrity and attachment. A technique that can be "learnt but never mastered," as Dusty explains, telling me how with every loaf he bakes, he picks up something new.