The mantra 'when one door closes, another opens' could not be more perfectly exemplified than in this Parnell gem. What was formerly Barulho, the local-favourite Mediterranean tapas bar, has been transformed into Mexican eatery Fonda while remaining under the same ownership team of Sarah Ginella and Nico Mendez.

As Ginella tells me, Barulho's days are not over. They're relocating it to the neighbouring space where it will re-open as a 100-seater restaurant in a matter of weeks. But today, we're focusing on Fonda. While Auckland prides itself on its diverse cuisine, it seems that quality Mexican cooking is rare among its offerings. During their numerous trips to Mexico, Ginella and Mendez have cultivated an understanding of the delights of Mexican delicacies which they are showcasing in Fonda's Mexican-inspired menu.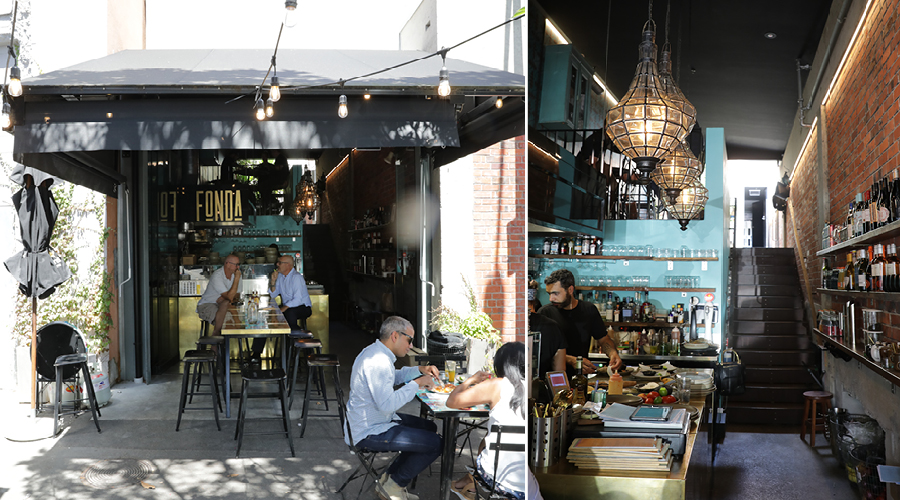 According to Ginella, the key to Mexican cuisine is freshness, for which she and Mendez strive in each dish by using the finest ingredients and making everything in-house. The herbs, which hail from their own garden, are combined with sauces made from their own recipes, giving a clear sense of home and comfort in the food at Fonda. Tastebud titillation is a given.

Drawing inspiration from widely-enjoyed Mexican street food, Ginella and Mendez have paired their elotes, or corn on a cobb, with whipped ricotta, smoked butter and chilli oil for an extra flavour kick. The simple, fresh guacamole was incredibly aromatic, thanks to its fragrant herbs. It was served with crispy, hand-made tortilla chips.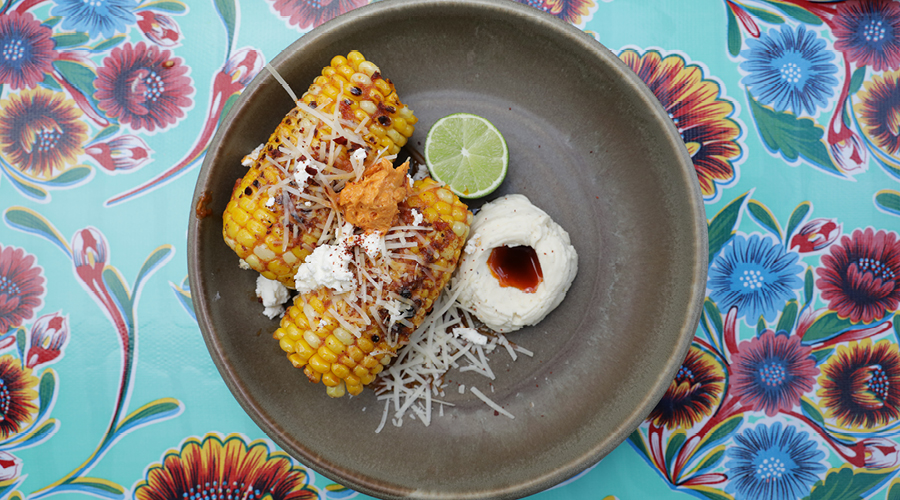 For those seeking heartier options, the refried bean tostada will hit the mark. The crispy tostada is topped with smashed avocado and a mojo rojo sauce zinging with notes of garlic, chilli, cumin and paprika. The refried beans, and a perfectly fried egg with runny yolk, help to balance out the spices. Our favourite dish was the smokey beef short rib. The succulent meat fell away from the bone and melted in the mouth, enhanced by a vibrantly flavoursome salsa of freshly-chopped herbs, and finished off with a side of tamales — masa (corn dough) wrapped in a corn husk.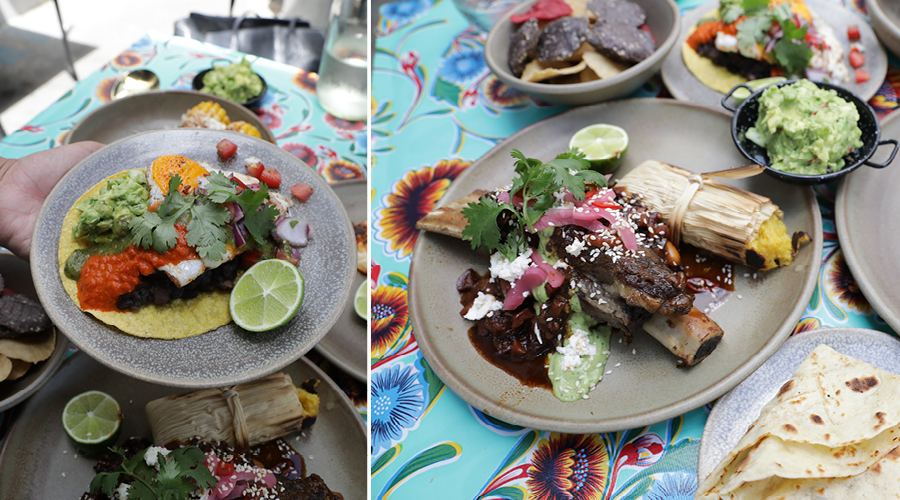 Fonda also offers delicious cocktails that pair perfectly with the tapas-style Mexican menu. Along with the classic margarita, there's even a pisco sour which is a rare find among Auckland's drinks offerings. This 30-seater eatery and bar, while small in scale, is big in impact and well on its way to becoming Auckland's tastiest Mexican joint.

Opening hours:
Sunday & Monday: Closed
Tuesday — Saturday: 12pm until late

Fonda
7-15 Faraday Street,
Parnell