The Wellington-born nut butter empire of Fix & Fogg is set to take Auckland by storm, with a pop-up that will see them bringing up more than just their delicious jars of peanut butter. They'll be taking over Duck Island Ice Cream's Ponsonby scoop store for tomorrow, Saturday and Sunday mornings to serve us the ultimate breakfast of champions, PB on toast.

If that doesn't trigger any sort of excitement, you clearly aren't familiar with their Wellington window shop on Eva Street. The toppings from our friends at Fix & Fogg go above and beyond all expectations. Known for turning a slice of toast into a work of art, for Fix & Fogg, the classic combination of PB&J is just the beginning.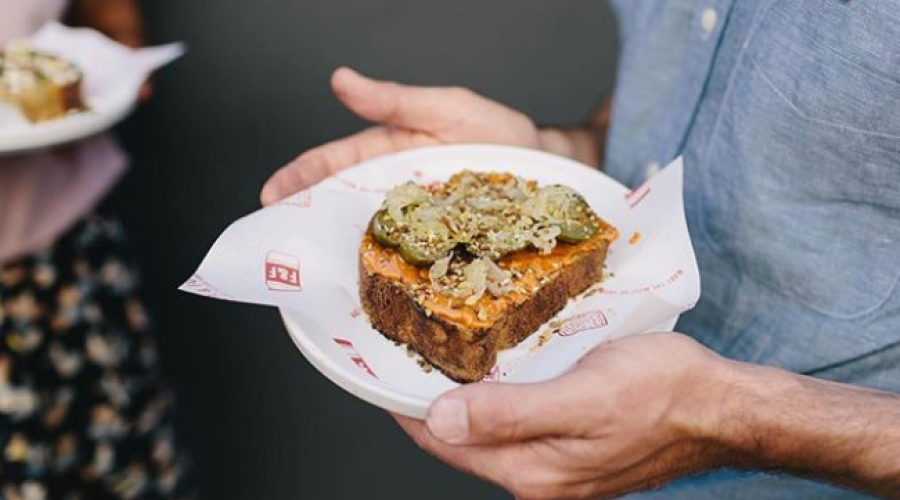 Bringing its entire range of peanut butter including Smooth, Super Crunchy, Honey, to Smoke and Fire and everything in between, Fix & Fogg will also be bringing dark chocolate chunks, coconut, freeze-dried raspberries, date syrup and its popular vegan salted caramel to create a number of sweet slices. But if savoury is more your thing, classic combinations like pickles, sauerkraut and dukka with the Smoke & Fire peanut butter will be on hand to ensure that anybody and everybody can find a slice to suit.
Each morning, Fix & Fogg is giving away 10 of their first slices, free of charge — so getting in quick is advised. Based on their loyal following all over the country, this pop-up is set to be a big one.

This pop-up will run from Friday 12th April until Sunday 14th April from 8:30am — 11:30am.

Fix & Fogg at Duck Island Ice Cream
1/182 Ponsonby Road
Auckland