Adjusting to a life with less lockdown laws takes time but the lure of Auckland's ultimate dishes is more than enough to make us leave the comfort of home for a culinary experience that's impossible to reproduce in our own kitchen – and quite frankly, enough with the dishwashing already. These are the flavours that have had our mouth's watering since March, so take your appetite to town and restore your faith in 2020 with these must have morsels.
Tostadas at Azabu
Chef Yukio Ozeki's masterful combination of Japanese and Peruvian flavours come to the fore with these addictive bites, with significant crunch. Pescatarians can enjoy the seared tuna sashimi perched gently atop a very crisp tostada with punchy wasabi tartare, while the seared beef option is enhanced by a rich truffle sesame dressing. There really is no stopping at just one and why would you?
Calamari at Andiamo
You would expect something authentically Italian at this Mediterranean outpost in Herne Bay. The Calamari at Andiamo is enlivened with a traditional bagna cauda, comprising garlic, anchovies and olive oil and given an extra tastebud tickle by a generous drizzle of spicy chorizo oil. Consider this the catch of the day.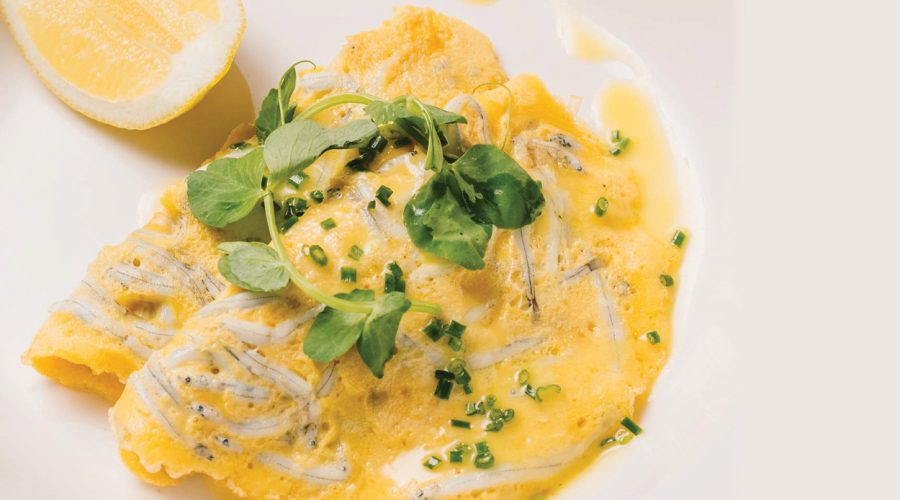 Whitebait Fritters at Soul 
Few kitchens can stand up to producing a perfect representation of what is arguably the nation's signature dish but the team at Soul make it seem like a walk in the Domain with their whitebait fritters. Everything here is perfectly balanced, from the sumptuously soft egg to the just-rich-enough lemon butter and generous filling. It's just another way that Soul does this country proud.
Pork Buns at Blue Breeze Inn
In a city seemingly overrun by bao, these are the ones we have been waiting for since restrictions lifted. Sure, we don't need many excuses to return to the friendly surroundings of this Ponsonby institution but the Pork Belly Bao deserves its own homage. Crunchy crackling nestled beside a generous cut of pork belly, slathered with hoisin sauce, pickled vegetables and coriander encased in a cloud-like bao takes us to heaven every time. It's the bao gold standard.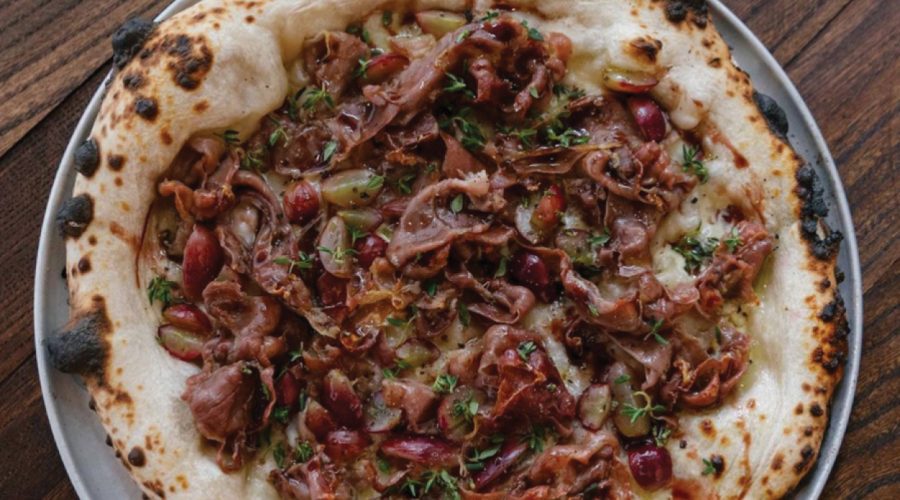 Grape & Proscuitto Pizza at Lilian
The cool Grey Lynn crowd and friendly proprietors Hugo Baird and Willy Gresson will get you through the door the first time but it's dishes like the Grape & Prosciutto Pizza that will keep you coming back. The sweetness from the roasted grapes combined with the saltiness of the prosciutto will have you reconsidering sharing the plate with others. Parmesan and thyme complete the flavour profile. From now on this is your one with the lot.