2020's first month has already melted in the searing heat, and February is upon us. With Valentine's Day imminent- and there'll shortly be a separate summary for that day of romance – this month is already looking jam-packed with pop-ups, events, and a raft of new dishes lighting up our Auckland dining radar. Here are some February features.

Pop-ups & Events
Ozone Coffee Roasters X Madame George
Get ready for an epic collaboration between Madame George and Ozone Coffee Roasters, joining forces to curate a beautiful evening menu of sensual seasonality and fine flavour, all while minimising wastage. This one-night-only pop-up promises to be a laid back, summery delight. Make sure you're part of it on 1st of February at Ozone's Grey Lynn hub.

Fix & Fogg X Duck Island Ice Cream in Newmarket
Wellington's notorious nut butter brand, Fix & Fogg, comes to Auckland for two days on 1st and 2nd of February as a pop-up at Newmarket's Duck Island Scoop Store. You can salivate over their iconic slices of nut-butter-slathered toast with sprinklings of delicious toppings. The first ten people to line up will be favoured with free toast, so make sure you're early to this one.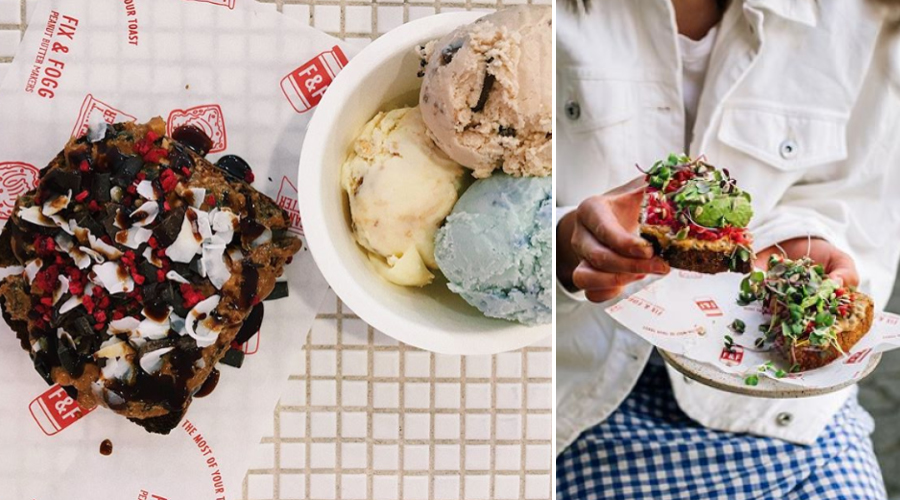 Vondel X Halcyon Days
One of Devonport's favourite eateries has paired up with Halcyon Days, the organic winemakers from the Hawke's Bay, who will be matching their 19 Gris-Noir, Kotare and Helios with Vondel's vegan fare on Monday, 10th of February. Full menu details are, tantalisingly, yet to be released, but if Vondel's kimchi pancake with smashed avocado is anything to go by, we can guarantee good eating and winning wine.

Sunsetter — Takapuna Food, Wine & Music Festival
The Takapuna Food Festival returns on the 15th of February with a new title and an even bigger and better vision, and version. Food trucks and vendors include some of the best in town, from Hapunan to Double Dutch Fries and offerings from acclaimed restaurants like Soho and Inca. Event-goers will be entertained by local DJ's throughout the day and the combination of sun and dance and delicious food is promising to create a day of happy memories for all.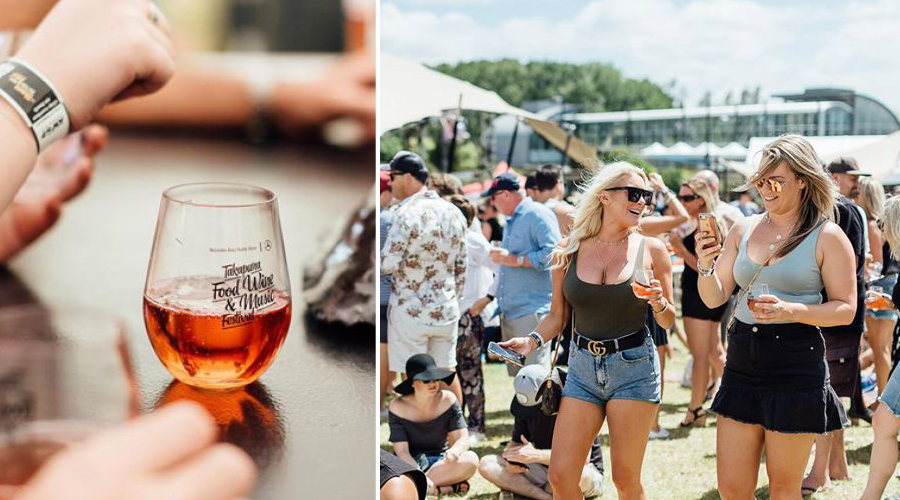 North West Wine, Beer & Food Festival
After last year's sold-out event, The Hunting Lodge is reprising the hotly-anticipated North West Wine Beer & Food Festival on Saturday,15th of February. With the finest of local cuisine comes a line-up of beverages including Coopers Creek, The Hunting Lodge, Kumeu River, West Brook Winery and The Tasting Shed. After a languid summer drive just half an hour north-west of Auckland, you'll find a fun Festival that easily justifies the short journey.

New Menus & Dishes
Lasagne from Cotto
This K'Road restaurant, already one of our favourite places to dine, is now luring us with a luscious lasagne newly added to its menu. With a bed of spinach salsa verde cotta, topped with flavour-popping capers, these layers of pasta sheets have the final flourish of smoked mozzarella. Delicious.

Valentine's Day Cakes, Mango Lassi Cake and Degustation Cake from The Caker
Special occasion or not, cake holds a certain place in our heart, and The Caker's February treats only add to this affection. The mango lassi cake, inspired by the traditional Indian beverage, boasts complex flavours of tart yoghurt and sweet mango. The degustation cake makes its one-day-only comeback on the 1st of February with ten different flavours on offer — the perfect treat for the indecisive, or the gallantly greedy. Last, but definitely not least, the signature heart-shaped cakes have returned this Valentine's Day in two variations — espresso dark chocolate hazelnut and strawberry, pistachio and rose.

Vegan Dan Dan Noodles from Soho
The usual pork mince used to enrich the spicy broth is gone, swapped out by the chefs at Soho for a vegan-friendly version. Shiitake mushrooms are combined with Soho's housemade Sichuan sauce, crispy tofu, peanuts, caramelised burdock and extra chilli oil to create a bowl that proves a lack of meat does not equate to a lack of flavour.

Red Velvet Valentine's Day Special Cookies from Moustache
To celebrate Valentine's Day, Moustache is offering two limited-edition versions of red velvet cookies. The first, the Party Pie, melds red velvet and OG chocolate chip into a large pie shape. The second, the Cookie Pies, feature only the red velvet. Both of them have, at their heart, the gooey cream cheese and white chocolate centre, which offers an irresistible Valentine highlight.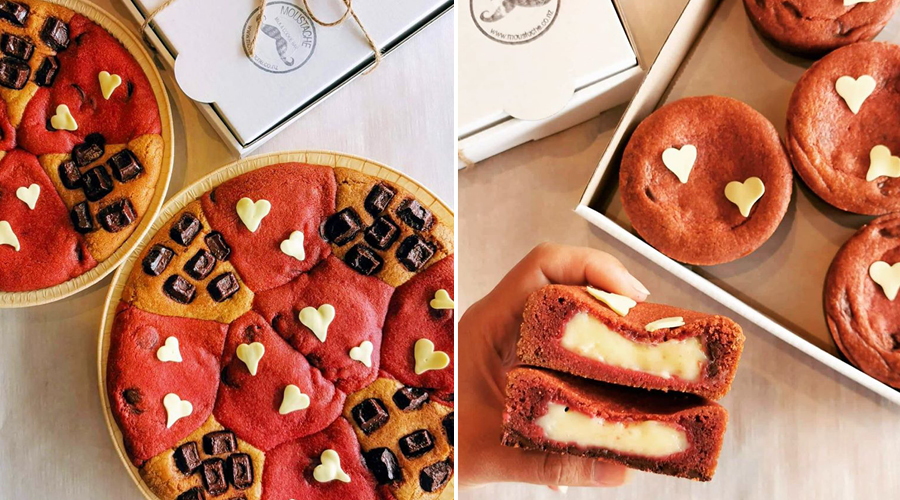 Crème Fraîche Panna Cotta from Cazador
A warm night of summer is made all the more delightful with a panna cotta. Cazador has created a rendition with an unbelievably smooth texture, combined with a perfect level of sweetness and a visually-colourful topping of seasonal strawberries combined with bright basil and a subtle splash of Reid + Reid gin.
New Openings
Daruma Ramen — Atrium on Elliott
After making waves in Botany and Newmarket, where it's renowned for the authenticity of its true Japanese ramen taste, Daruma Ramen has plans to dominate this year by opening four more ramen restaurants around town. Atrium on Elliott, in Auckland's CBD, marks its latest offering and comes highly recommended.
Other New Openings
Puglia, Forest, My Fried Chicken and Khu Khu