There are few operators in Auckland's hospitality scene who can say they have opened five establishments in one calendar year. Merivale in Sydney, maybe. But certainly not Auckland. However, that's exactly what Aaron Carson and Fran Mazza have done — open a new eatery on average every 10 weeks with the latest addition to their stable being Chinese fusion restaurant, Fang.
I know, from talking to the husband and wife duo at the opening of Rude Boy, that this year's push has been a premeditated one. Their three children are at an age (13, 16 and 18 years) where they need Mum and Dad just a little bit less and the pair certainly had plenty of ideas to bring to life. But moreover, the timing has been right, "things have just fallen into place and opportunities have cropped up when we thought they might have taken a little bit longer," explains Carson. In spite of this fast progress, however, he is careful to emphasise that each concept has still been thoroughly thought out.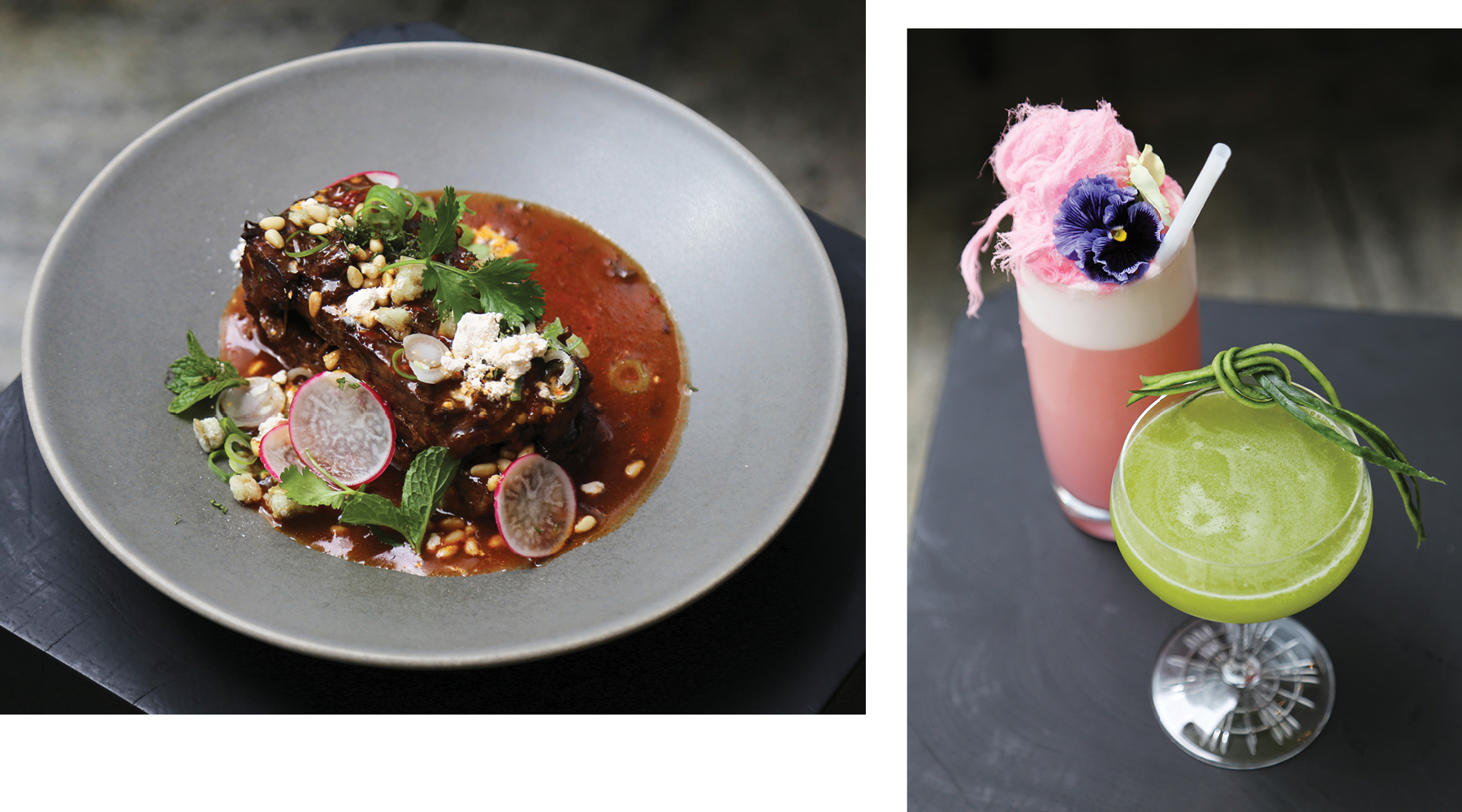 And it's hard to disagree when we are given a tour of Fang, which is scheduled to open this Friday, 5th October. At face value, you might think the decor stems from a penchant for Japanese manga, with a large wall mural by Ant Sang depicting several different characters, but as is always the case with Fran and Aaron, there's a multi-faceted pop culture reference that belies it all. "Quadrophenia is a movie from the 70s as well as an album by The Who, we wanted to take elements of each and fuse them into an Asian narrative," says Fran. Hence, a descriptor for the restaurant is 'Pop-Asian Quadrophenia' and Fang — the mural's, and the restaurant's lead character — is the fierce, strong and non-sexualised female taking charge in the kitchen.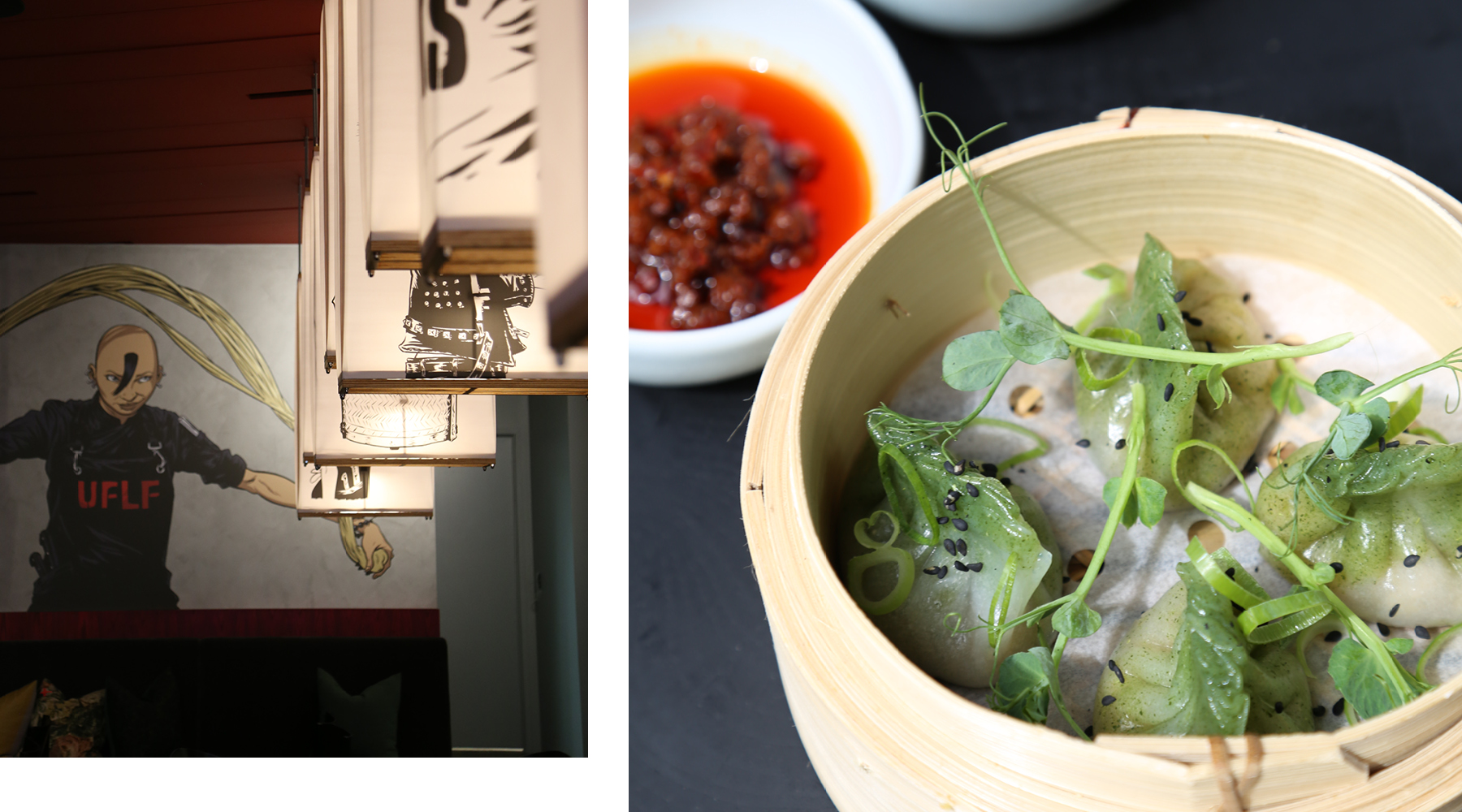 When it comes to the menu, Carson has summed it up in one succinct phrase — "pulling the pin on a Sichuan flavour grenade". The pair has friends from the southwestern Chinese province and were, therefore, privy to an authentic iteration of its food during many dinners together. "We were attracted to the rich and layered characteristics of Sichuan food" says Fran who, given her Italian descent, likens it to certain aspects of Italian cuisine. "There are thousands of years of culture in [Sichuan] food," she explains, alluding to a deeper understanding of its sweet, salty and sometimes sour undertones.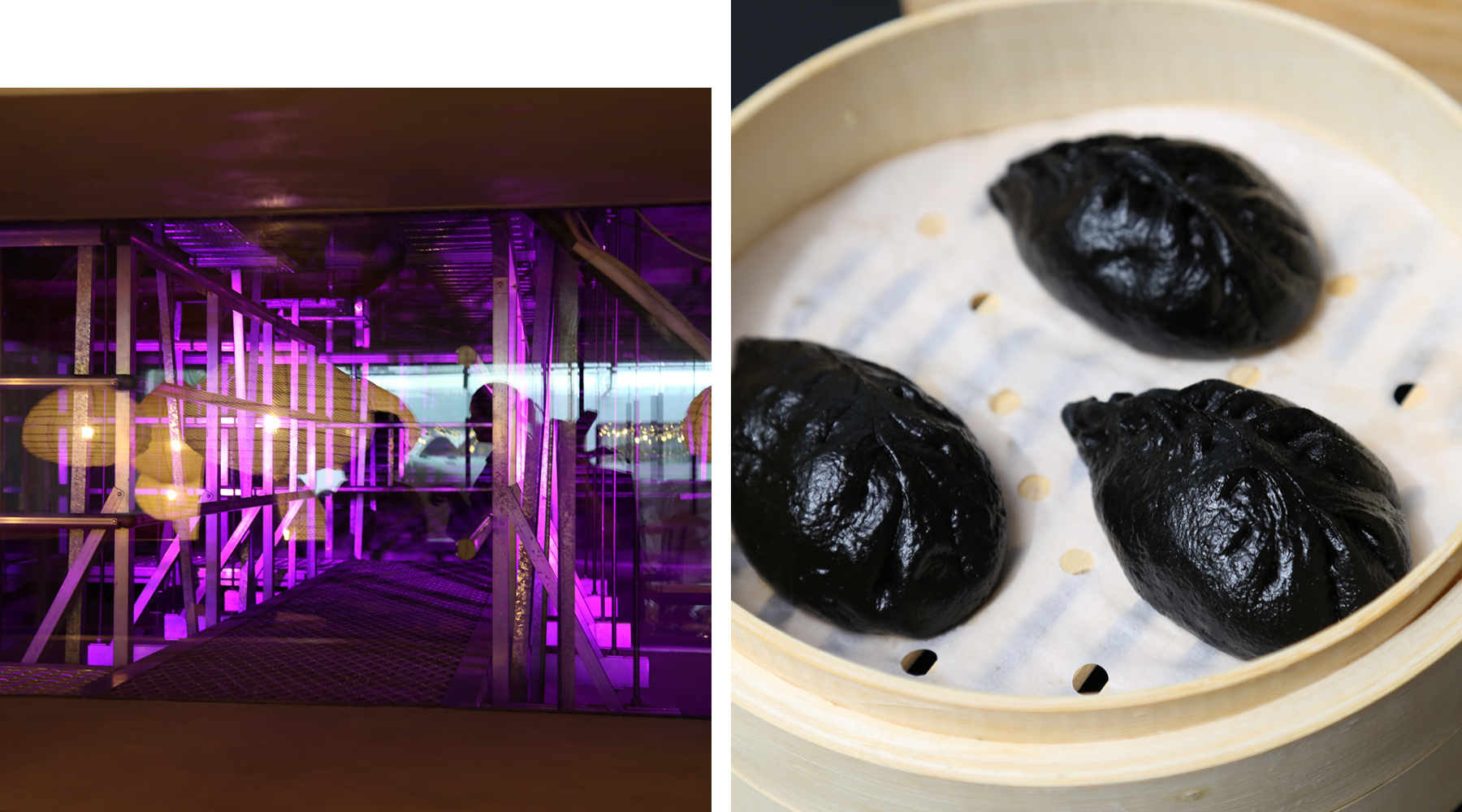 Employing liberal use of Sichuan pepper, a fragrant, mouth-numbing spice, along with various native pickles and seasonings, the colourful menu sees whole flounder deep fried and crusted with shredded leek, chilli and fried shallot, pork belly that has been braised for 10 hours and doused with dark, sweet soy sauce, and various dumplings, buns and small plates that can treated in a yum cha-like fashion. "It's still very much a fusion style of food," Fran says, alluding to the cured salmon tartare, which comes packed into crispy nori cones and topped with lime and avocado purée — amongst other more ambiguous items.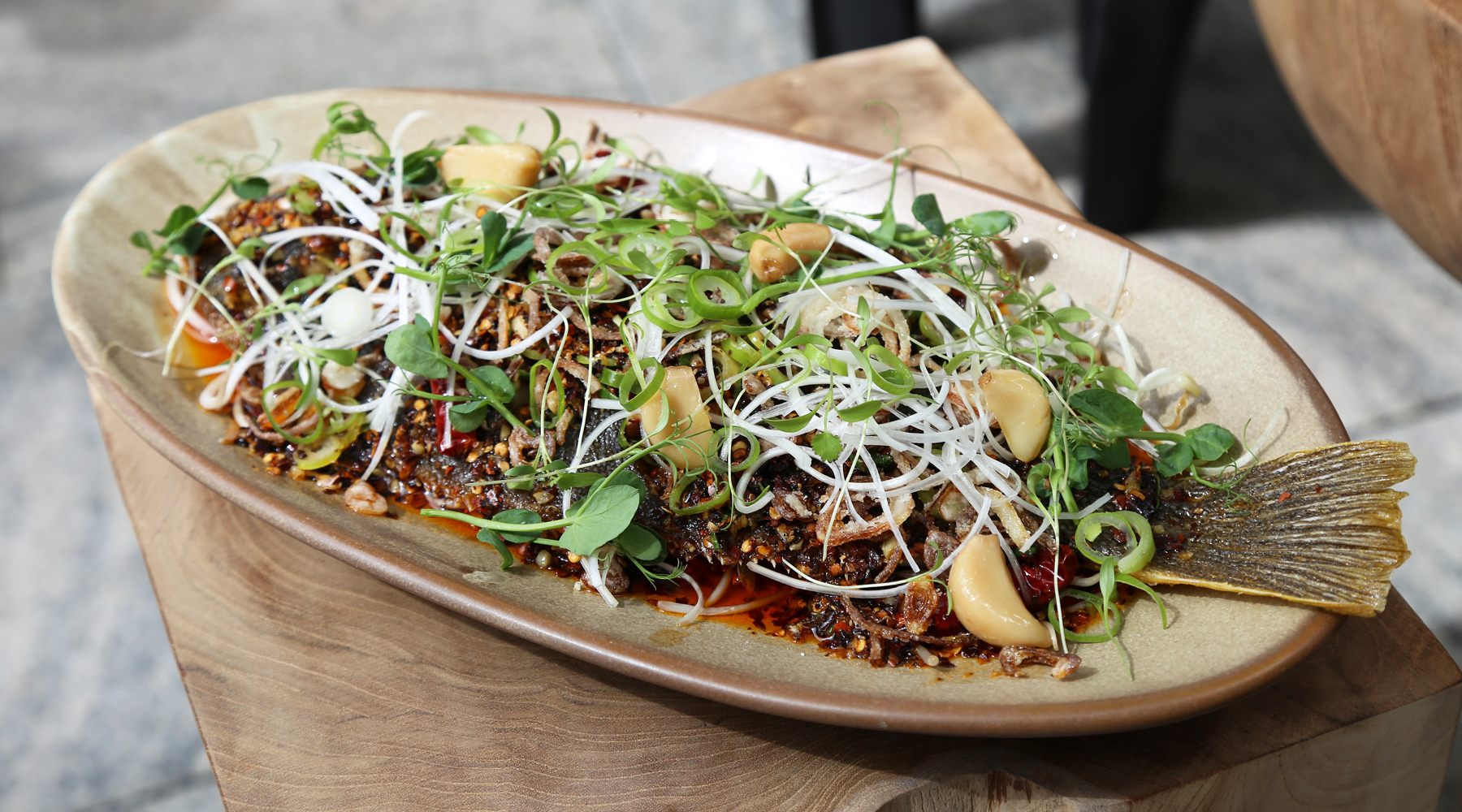 When I ask the couple about their first foray into a restaurant as opposed to a cafe or all-day eatery, they admit they've needed to take on a few more experienced staff to oversee the running of its various areas. In the kitchen, for example, they have employed Josh Choi (ex Cibo, Kim Chi Project) who will put his classical training and native knowledge of Chinese cuisine to good use. But by and large, they are excited about bringing the new concept to Parnell, to a space they have long admired and which just so happens to sit right next door to their extremely well-received cafe Winona Forever.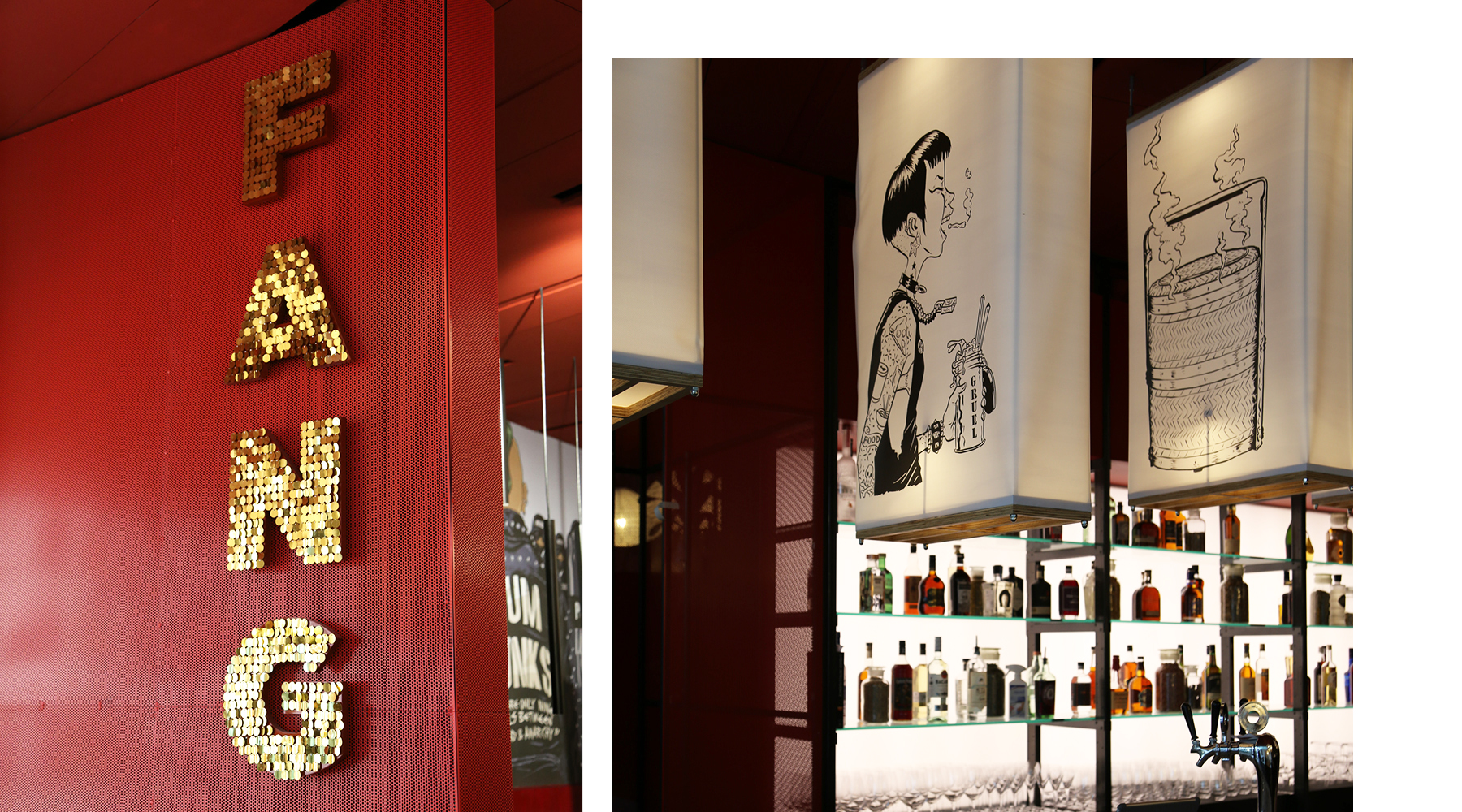 Set within the Geyser Building's ground floor lobby, the restaurateurs have worked with Patterson Associate Architects to create the imaginative space that features several different dining areas including two intimate, and rather separate booth areas which can be cordoned off for private parties. It is here, through a changing coloured-glass window that one can gaze into the bowels of the building — it's exactly the dystopian viewpoint that sums up the restaurant's concept.
Delivering yet another slice of the team's unique brand of hospitality, Fang is poised to add even more diversity to Parnell's burgeoning dining scene.
Fang will open on Friday 5th October. The opening hours thereafter will be Wednesday to Sunday, 11.30am till late.
Fang
Geyser Building
100 Parnell Road
Parnell