As the seasons gently start to turn, we are gratified to see our favourite local eateries evolving their culinary offering in tandem, embracing the shift as a chance to breathe new life into their menus. Autumn at Euro has done just that, building on the exciting transformation it underwent in 2020 to bring us a fresh array of utterly delicious sharing plates.
Designed by Executive Chef Gareth Stewart and Head Chef Uelese Mua, Euro's new autumn menu is inspired by 'special moments in our lives, from travels to far-flung locations, to intimate moments shared with friends'. Once more spanning the garden, the ocean and the land, and small to large plates, the menu's many flavours all resonate with a broad range of influences and ideas.
New vegetable-centric dishes include mānuka smoked beetroot with bitter radicchio, buttermilk curds, local honey and walnuts; and a play on 'egg & chips' — hand-cut duck fat agria potatoes with smoked and salted egg yolk and pecorino. A celebration of the ocean and its bounty has endured, from fresh and light dishes like yellowtail kingfish with sweetcorn, jalapeño, lime and coriander, to a hearty Fiordland crayfish bolognese with potato gnocchi, pecorino and oregano.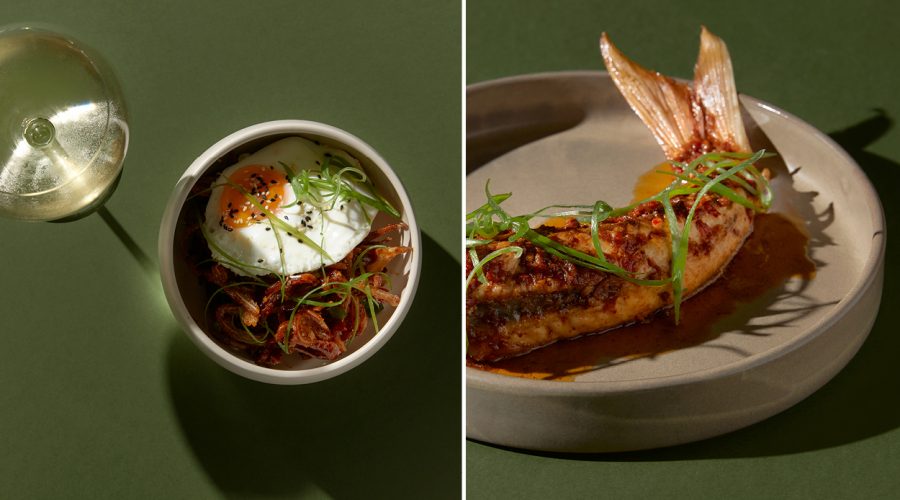 Carnivores also have much to delight their tastes — we're particularly enamoured with the grass-fed beef tartare served with horseradish on a warm truffle potato rosti, finished with a raw egg yolk. Hawke's Bay lamb neck also appeals, paired with zucchini, cucumber, mint, pine nuts and sheep feta, and salt and pepper crispy pigs' ears with green onion, chilli and a fried egg
Each season, Euro collaborates with a local artist to guide the sensibility for the quarter, and this autumn, the inspiring force is Hōhua Ropate Kurene. A queer, indigenous artist whose practice across fashion photography, creative writing and art is steadily gaining recognition, Hōhua is based in Auckland where he is a member of renowned art and performance collective fafswag.
For Euro's autumn campaign, a selection of Hōhua's works were chosen to reflect the breadth of the artist's practice across both fashion and landscape photography, and artistic collaborations. They will be displayed in the restaurant, beautifully complementing the fresh and innovative new culinary offering from an eatery that continues to entice.