It might not have its sights set on becoming Ponsonby's 'rowdiest' bar, but Est. 1901 is certainly delivering a dose of historic charm to the suburb's main drag. Assuming the prominent spot at 224 Ponsonby Road (right next to Prego) which was formerly tenanted by a butchery for over 70 years, the newly minted watering hole will be opening its doors this weekend.
When the meat purveyor closed up shop for good early last year, the building's proprietors took pause before coming up with the bright idea to transform the space into a version of its original self; a Victorian-era shop, parlour, and washhouse. The result is something of an embellished time capsule where turn-of-the-century furniture and art create an old-timer atmosphere in which to enjoy cocktails and drinks.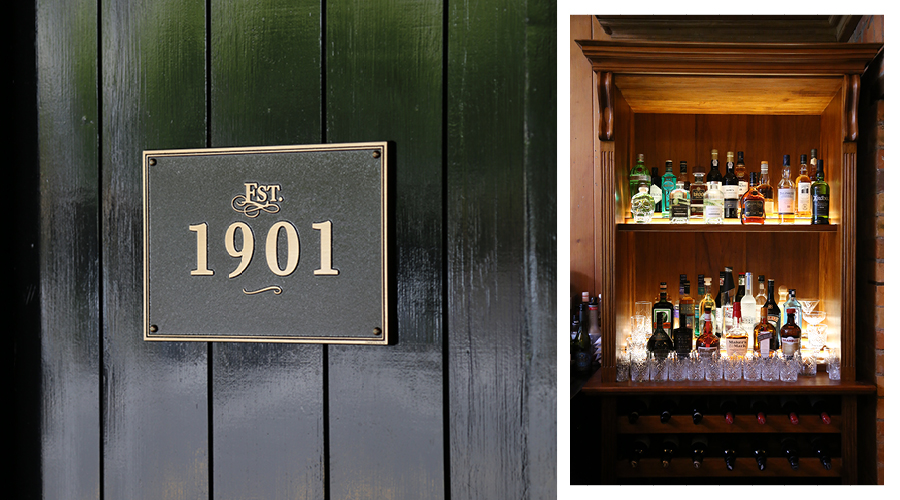 A remnant of a brick wall situated behind the bar is a vestige of the building's former façade and various original features harken back to the time of Queen Vicky. The drinks menu is a history lesson unto itself, with concoctions like the 'Miss Irvine' paying homage to the building's very first resident and the 'Captain Dedwood' serving as a nod to Ponsonby's onetime name ('Dedwood').
With a number of intriguing features throughout the multi-room bar and a plum position on Ponsonby Road, we'll be watching with interest to see how locals take to this unique new addition to Ponsonby's bar scene.
Opening hours: Tuesday to Sunday, 3pm till midnight. 
Est. 1901
224 Ponsonby Road
Ponsonby
Auckland