The sentiment of overindulgence runs deep in the Denizen office. Following the arduous task of Hot Cross Bun sampling, we've come to realise that Easter might just be our favourite excuse to indulge in all things sweet and cute to boot. But if the HCBs aren't doing it for you, then these alternative treats surely will.
Hot Cross Bun Cake from The Caker
This master baker has released a limited edition Easter cake featuring plenty of spice topped with a cinnamon-laced cream cheese icing, a ganache cross, hazelnut praline crunch and Valrhona chocolate pearls, that is available in various sizes.
Moo-Free Cheeky Easter Egg from Huckleberry
Made from organic rice milk chocolate, each of these dairy and gluten-free Easter eggs is packed into a unique box featuring 'Mikey' the Bunny. They're the perfect solution for those who need normally refrain because of dietary requirements.
Hot Cross Bun ice-cream mash-up from Giapo
Okay, so we said this would be a departure from the ubiquitous HCBs but we simply couldn't go past this incredible Giapo creation. An artisanal Hot Cross Bun is sliced in half, plonked on a delicious cone, and filled with spicy, creamy ice cream. Good luck trying to stay composed while devouring it.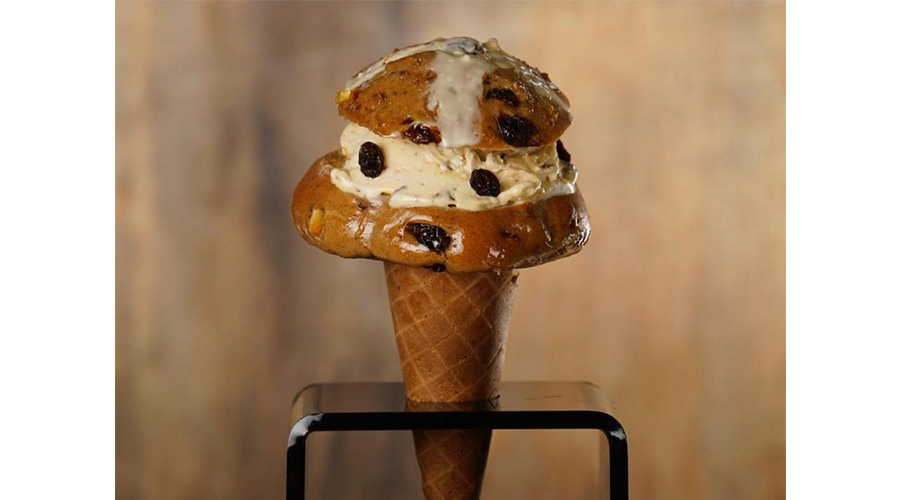 Venchi Easter Hen from Sabato
For the bird lovers out there, this chocolate hen rules the roost with her kitsch hand-painted aesthetic. The Italian hollow milk or dark chocolate hen comes complete with a little egg inside. Too cute.
Chocolate Drizzle popcorn from Huckleberry
This limited edition snack is the perfect sweet treat from the purveyors of fine popcorn, Serious Popcorn. Gluten-free, whole grain and a good source of fibre, this is the closest thing it gets to a guilt-free Easter.
Easter Cookies from Amy's Secret Kitchen
Almost too adorable to eat, this underground baker's series of Easter treats are a variation of her typical vanilla biscuit topped with a decorative layer of marbled fondant. Get your pack of three 'bunny ears', 'crunchy carrots', or 'Easter bunnies'.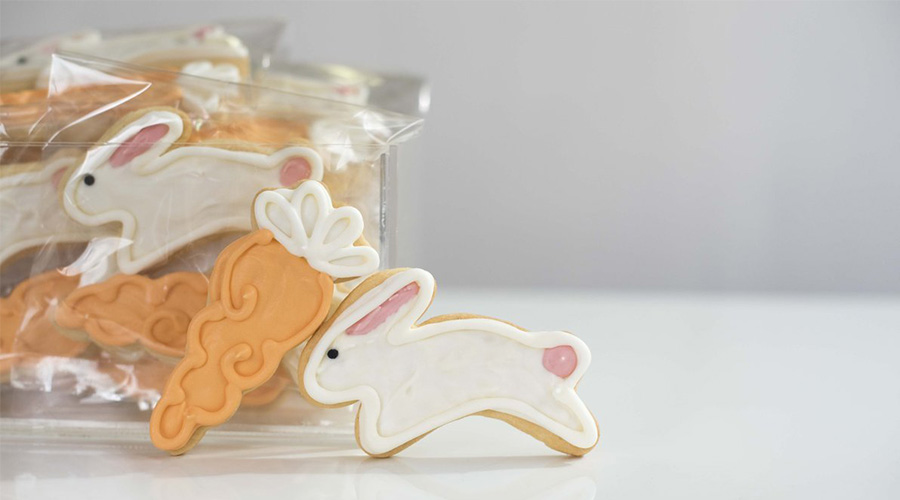 Little Chicks and Baby Rabbits from Miann
The masters at Miann use their 'bombe' cakes as a foundation on which to build the cutest (and arguably most delicious) 'little chicks' and 'baby rabbits'. Almost too gorgeous to eat, to purchase one of these as an Easter treat will be to keep the crowd young and old ecstatic.
Personalised Easter egg from House of Chocolate
These artisans of all-things chocolate are carving out a name for themselves with epic personalised Easter eggs. Get a close one's name painted onto a glittery and delicious hand-crafted egg, to devour over the long weekend.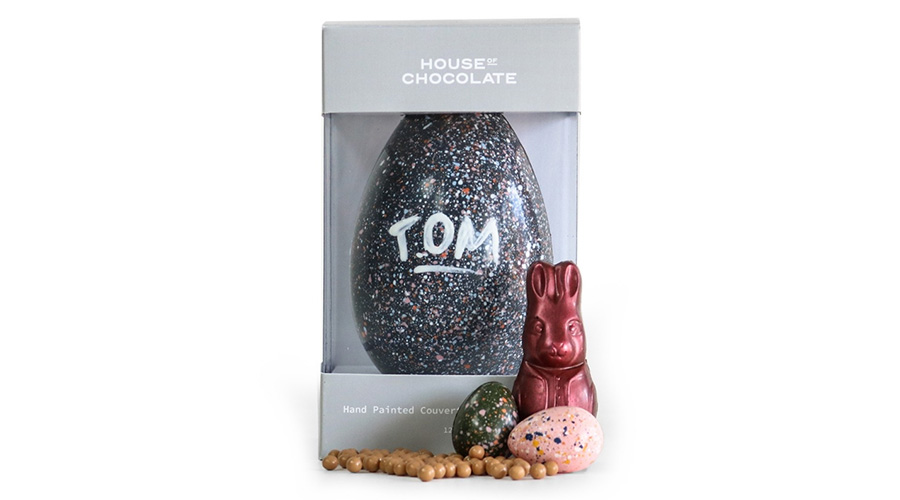 Kelly Wearstler bespoke chocolates from Cavit & Co
Having just landed at Cavit & Co, these Kelly Wearstler chocolate bars from her flagship chocolate boutique in LA are a sure way to elevate your Easter.