Even as the days shorten, our city is still a hive of inspiration, with foodie pop-ups and creative collaborations holding us captive. And it feels like finally, we're starting to get our lives back. This weekend, one of our favourite venues is putting a creative twist on the Sunday sessions it has become renowned for with a market day of tasty food and vintage clothes — leading the charge of a number of other exciting pop-ups and new menus to have on your radar.
East St. Hall Market Day
This Sunday, cult-favourite East Street Hall will be taken over by SUN/DAY, a taco-centric pop-up growing in popularity thanks to its residency at K' Road sake bar Achos. Serving tasty tacos and margaritas alongside a line-up of resident DJs, it's promising to be a convivial atmosphere. What we're perhaps most excited about, however, is the small retail vendors who will be using the space to set up shop for the day to sell one-off, vintage pieces. With a line-up that includes Rubbish Bin Store, Traffic, Good Ol' Vintage, This & That, Sneakerhouse and Sneakervault, if you're in the market for a vintage bomber or a pair of rare Jordans, everyone's favourite dance hall is the place to be this Sunday.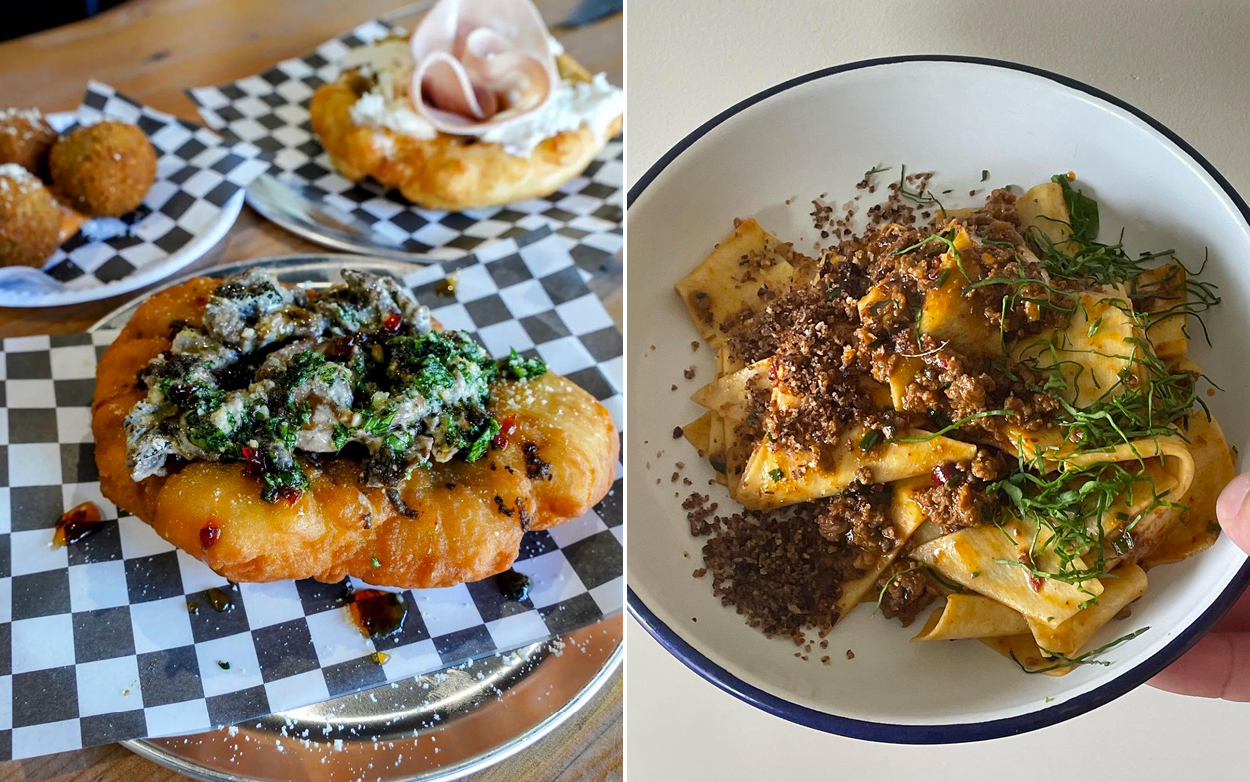 Passa Passa Pop-Up
If you were out of town for Anzac Weekend and missed one of the most outstanding Italian street-food pop-ups this city has ever seen, you needn't wallow any longer. This Sunday, Passa Passa is returning with its beloved pizza fritta and burnt butter gnocchi, popping up at K' Road's Open Coffee. Serving until sold out, this is a culinary event you don't want to miss.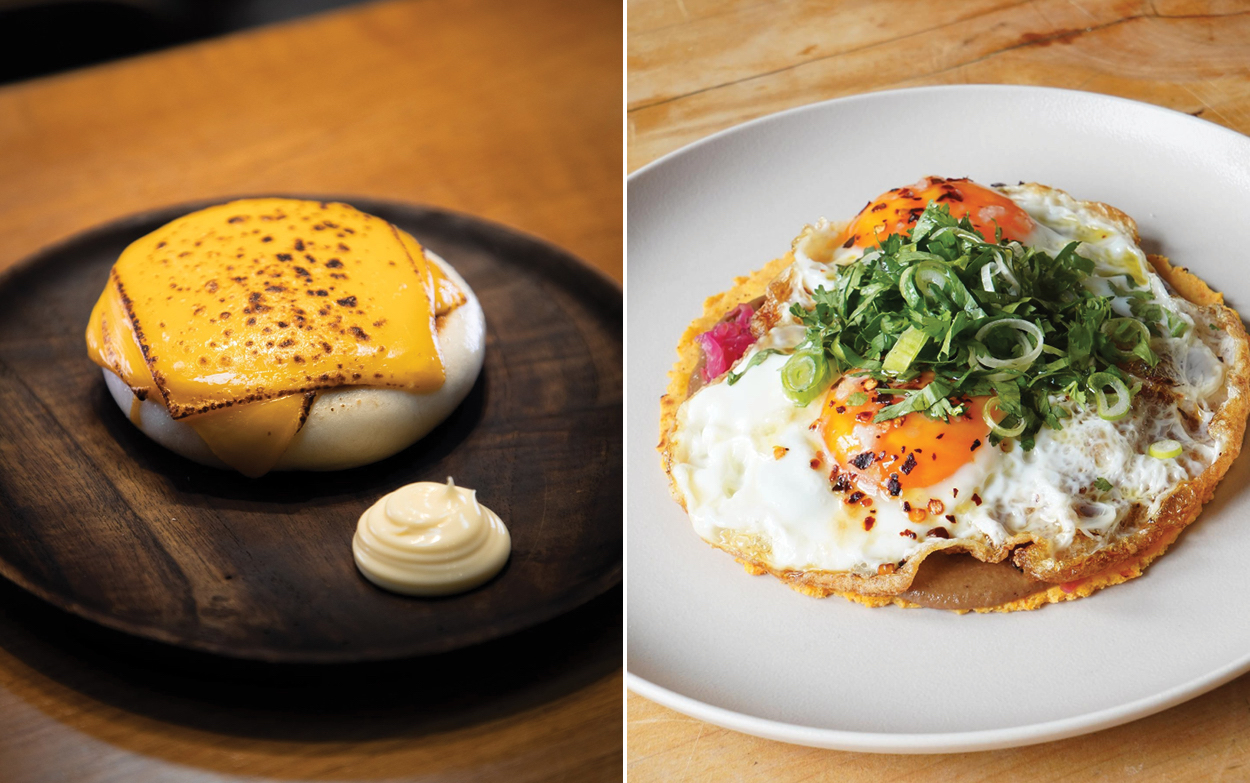 Chop Chop Cheeseburger Bao Bun
Ponsonby's beloved Chop Chop has released a uniquely indulgent take on a classic with its Cheeseburger Bao. Dubbed an inspired mashup of American fast food greatness with a Chinese staple, expect all of the usual beef, cheese, dill pickle and mayo realness of a cheeseburger, but housed inside the pillowy white bun of a bao — with the whole thing smothered in torched cheese. While the bun is glorious in itself, we think it's best when washed down with the Bora Bora Bee Sting — a warming cocktail with lashings of liquor: whisky, cognac, vermouth and Benedictine, mixed with a touch of salted quince syrup & a hint of Peychaud's bitters.
Crayon at Orphans Kitchen
In yet another pop-up, Ponsonby stalwart Orphans Kitchen will be taken over by Crayon — a new venture dubbed a 'travelling party' which is promising to pop-up all over Auckland offering different food and venues every time. On this Saturday from 4pm until midnight, Crayon kicks off with a bang as Orphans Kitchen plays host, with Ragtag serving its famous duck fat tacos and DJs bringing the party vibe.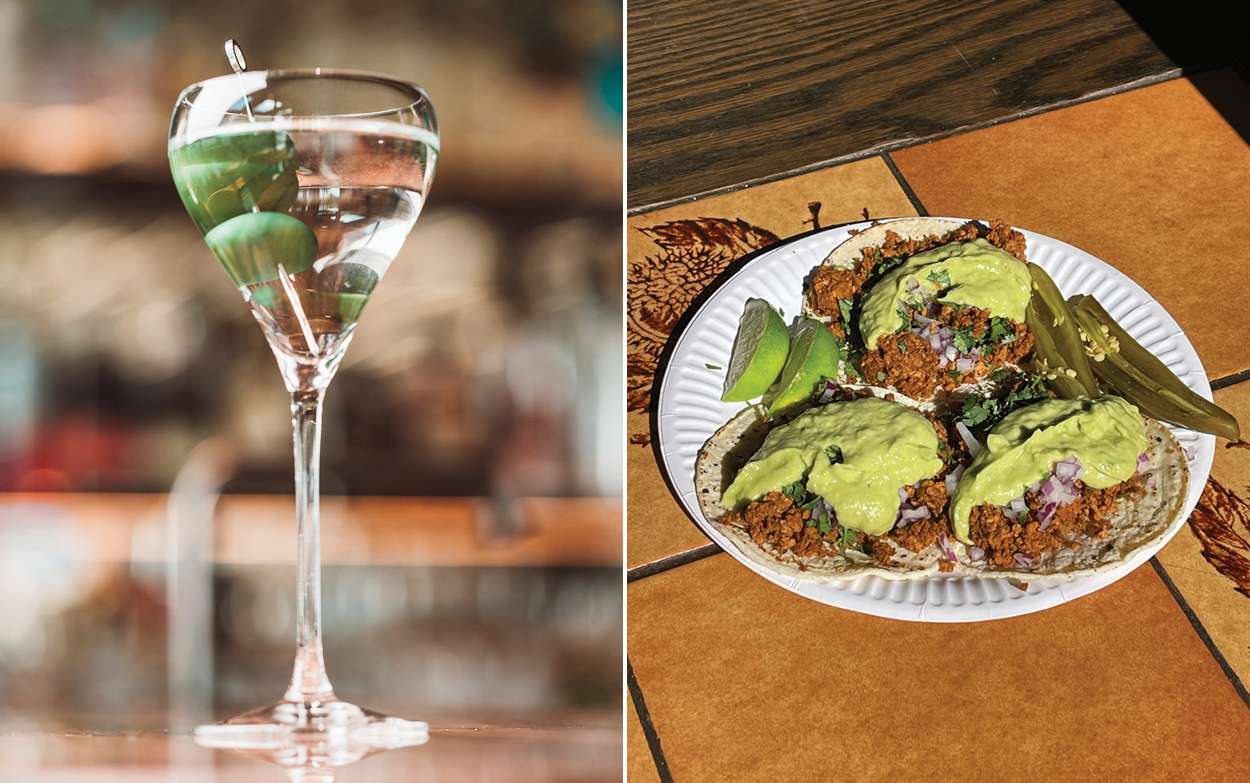 Elit Vodka & Ahi's Special May Menu
For the month of May, diners have the opportunity to sample one of the world's rarest and most expensive tipples; Elit Vodka's Pure New Zealand Distilled — only 300 bottles were produced using pure water from the Blue Springs. Although the vodka isn't for sale (but is valued at $4000 per bottle) it is making a guest appearance on a specially-curated menu at Ahi, where diners are able to sample three spectacular courses accompanied by Elit's famed cocktails. That said, if you're feeling indulgent, ask for a shot of the good stuff straight — trust us, it's one of the best iterations of the spirit you will have ever tried.
Broke Boy Tacos at Hero Sandwich House
In a town where tacos are having a serious moment, this pop-up at the already-adored Hero Sandwich House should not be missed. Putting a classically Californian twist on Mexican street food Broke Boy Tacos have cultivated something of a cult following with pop-ups that sell out seriously fast. Put this on your weekend agenda and swing by this Saturday between 9am and 2pm for the perfect midday bite.