Chapel Bar & Bistro has made a name for itself for not only offering some of the best drinks on Ponsonby Road (as well as the sunniest corner spot) but also for churning out some seriously tasty food. Its status as an institution is undisputed. And over its almost 15-year tenure, Chapel has developed its menu to become something far more than what one might expect from a local bar.

Just when we thought Chapel couldn't top its own, infamous beef cheek sliders, we were proven wrong with its new and improved, five-spiced duck iterations. The soft buns seem to have been brushed with butter before being toasted to form a golden and crispy exterior while the centre remains plush and fluffy. They are then slathered with creamy Japanese mayonnaise and filled with crisp lettuce for some freshness. Then comes the tender duck which is seasoned with five-spice, lending an adventurous flavour that tingles the taste buds. And despite the menu saying that these are designed to share, no one could judge you for ordering and wolfing down a whole serving to yourself. Pair the duck sliders with a glass of red and you have warming feast perfect for this wintry weather.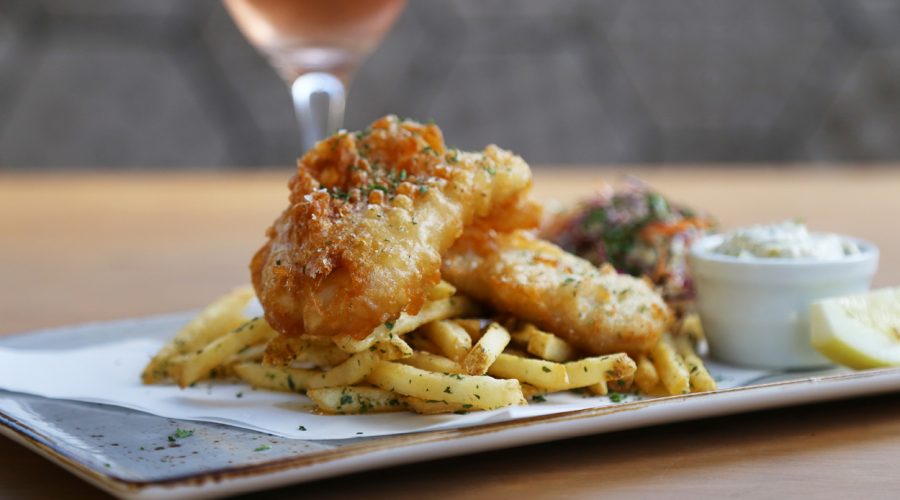 But if it's summer that you're wanting to chase, Chapel's champagne battered fish and chips is the dish for you. The plate is covered with a mountain of crispy shoestring fries that have been doused in salt and parsley and battered fish is placed on top. The batter is light and crispy and the fish falls apart effortlessly with every bite. The fried goodness is balanced with a side salad of crunchy slaw and of course, a generous helping of house tartare sauce to elevate every element on the plate. Sit back and enjoy your plate with one of the eight beers Chapel has on tap — it will be like summer never left.
Chapel Bar & Bistro
147 Ponsonby Rd
Ponsonby
Auckland
(09) 360 4528