The fact that we've reached this time of the year again has us borderline scared about how fast time is passing. September is upon us already, just three months before the end of the year and the dining scene is only becoming more active as it draws away from winter and slowly enters spring and before we know it, the festive season. From new dishes to new openings, to pop-up events, here is everything you need to know about the dining scene in Auckland this September.

New openings
Sweet & Me
Just over a year ago, Fijian-born Bertrand Jang began popping up at the La Cigale French Markets with his homebaked sweets that were inspired by the Islands. The word about Sweet & Me spread fast, quickly garnering a reputation for serving up the best coconut chocolate lamingtons and pineapple in town. Lang has just opened his first permanent space in Onehunga, on 235 Church St.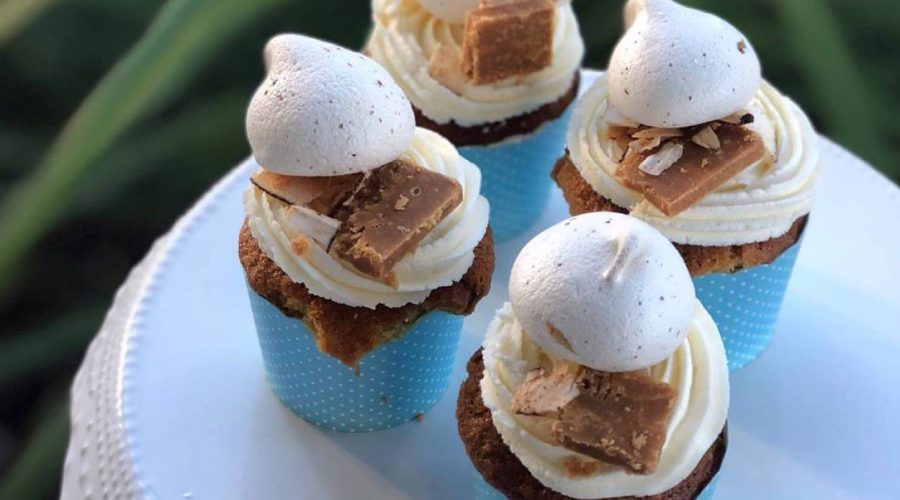 Mama's Donuts is Coming to Auckland
Started as a family business in Hamilton by two mums, Mama's Donuts quickly went viral in not only Hamilton but all around the country. Renowned for serving the fluffiest doughnuts out, the humble shop started drawing people from all over New Zealand to the Tron to get their doughnut fix. Recently, however, Mamas Doughnuts announced that it would be opening in Auckland's North Shore in September, so keep an eye on their Instagram for further updates.

New dishes
New cookie at Best Ugly Bagels
Our favourite bagelry has just branched out of its comfort zone and is having a go at rolling cookie dough instead of just bagels. But The Best Ugly cookie isn't just your regular chocolate chip. Combining Central Otago apricots, coconut, rolled oats and M&M's into a single, delicious flavour these cookies are one of a kind.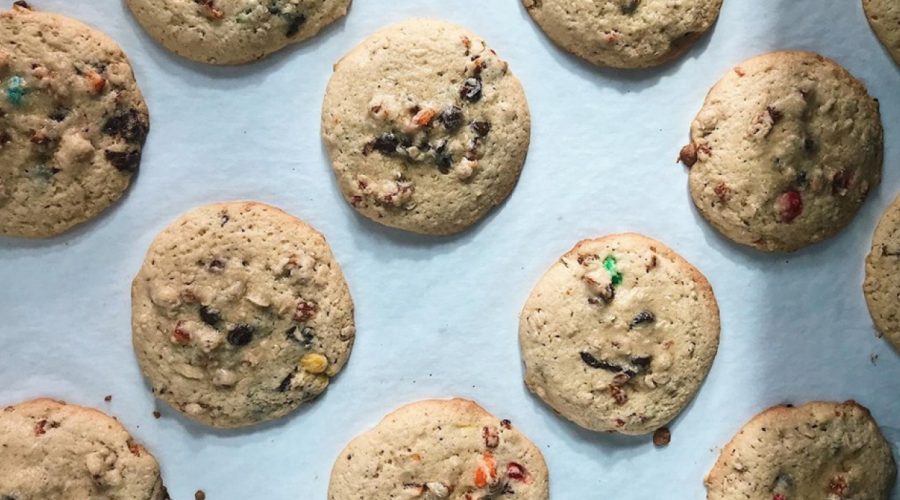 Palmier ice cream sandwich at Giapo
Giapo is constantly pushing the boundaries with its creations. This ice cream parlour doesn't restrict itself to a typical waffle cone and has now introduced a palmier ice cream sandwich onto its menu. For those who don't know what a palmier cookie is, it's a flakey, buttery french biscuit which is so crisp and delicate that it pairs perfectly with any of Giapo's many flavours of gelato.

Pineapple lump rice pudding at Bestie Cafe
This K'Road cafe is known for getting fun and creative with its brunch fare and the most recent addition to its menu is no exception. Let us introduce you to the Pineapple lump rice pudding — a warm bowl of soulful Kiwiana. The thick rice pudding is topped with house-made pineapple lumps that are coated in dark chocolate and drizzled with passionfruit curd. Believe it or not, it's also vegan.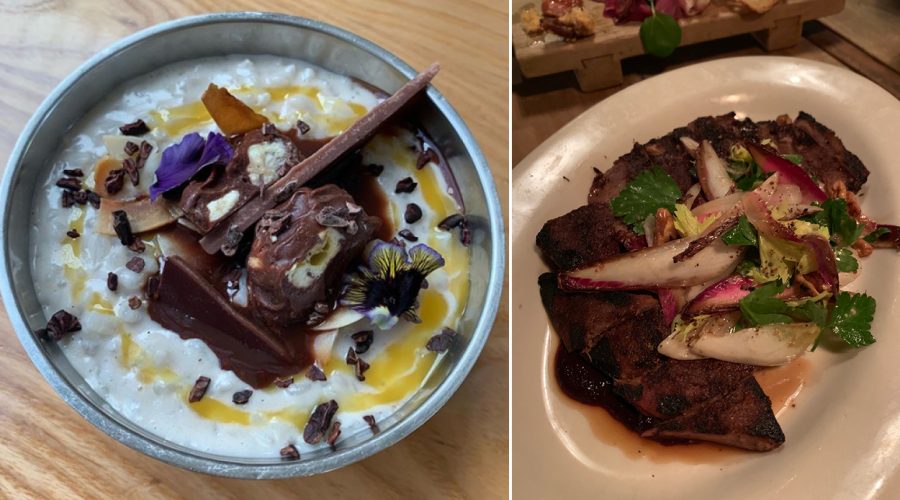 The beef tongue at Depot
Although a beef tongue can sound daunting to some, don't be scared to order this new dish at Depot. The meat is incredibly succulent and tender while the cherry sauce that lines the plate offers the rich meat some semi-sour sweetness. The tongue is also served with a side of witloof leaves to lend a bitter flavour and fresh crunch — a perfect dish that we're hoping stays on the menu.
A new Big Glory Bay Salmon dish at Euro Bar & Restaurant 
Judging by our previous dishes at Euro, such as the salmon pastrami on toast, the chefs sure do know how to work with the uniquely delicious Big Glory Bay salmon. This time, they have decided to pair the melt-in-the-mouth and sustainably sourced salmon with pasta and fresh daikon radish, rich coconut, aromatic curry leaf oil and fragrant coriander.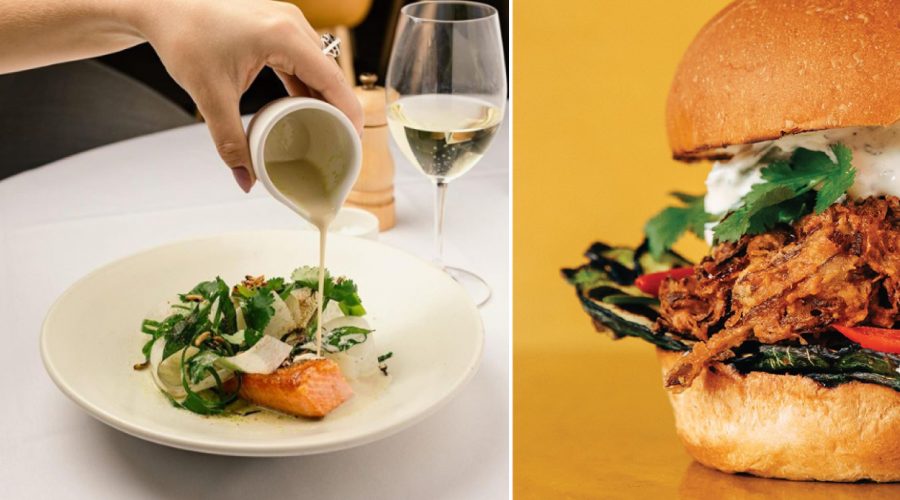 The Bhaji Boy at Burger Burger
Created by Ravi Chand, the Marketing Co-ordinator at Burger Burger, this vegetarian burger pays tribute to his Indian heritage. The Bhaji Boy features two fluffy buns, the most flavourful, battered crispy onions, creamy mint yoghurt, mango chutney, coriander, fresh chilli and charred zucchini and in our opinion, it's one of the tastiest vegetarian creations to ever grace this planet.

New sandwich at Fort Greene
It's no secret that Fort Greene makes a hell of a mighty sandwich and it always excites us when there's something new on the menu. Recently, the artisan bakers released a pork sandwich and just by hearing the description, we know that it will be nothing short of divine. Sandwiched in the premium-quality sourdough baguette is a layer of house-made kimchi, juicy chunks of roasted pork, pickled daikon and creamy roasted seaweed mayo.

"Hawt Dawg" at Miann
If you're looking for a mind-bending experience, head to Miann and try out the new Hawt Dawg dessert. It was first created for a special event at Clooney and due to its immense popularity, it has been incorporated into the permanent menu. Using an eclair as the bun and chocolate mousse as the sausage, what looks like a typical American hot dog is anything but.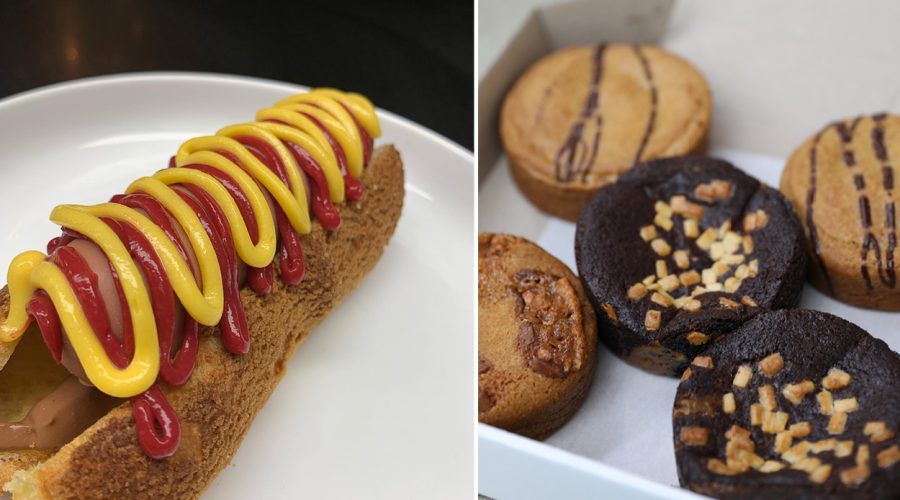 Events
Otahuhu Food Festival
Be sure to mark your calendars for the 28th September as it's the annual Otahuhu Food Festival and this year's iteration is not to be missed. Food from all around the world will be showcased at this festival, especially the cuisine from the Islands which is not often easy to find in central Auckland. Whatever you do, make a beeline to any stall that is serving Samoan chop suey, get a side of keke 'isite and thank us later.
What we're loving right now
Deputy Donuts
Finding a delicious doughnut in Auckland is actually harder than you might think. If not handled carefully, the morsels can end up being greasy or dense but Deputy Donuts has mastered the art of light and fluffy dough. The doughnuts are free of preservatives and have the freshest fillings. Our favourite is hands down, the classic vanilla cream with raspberry coulis.

Luna's Express
Finding what to eat for lunch has been so much easier ever since we found Luna's Express. The banh mi sandwiches from here can do no wrong and it feels like the first time, every time. The crunchy baguette, slathered in garlic and herb butter along with a thick layer of pâté, juicy chunks of marinated chicken and a load of fresh herbs and pickled daikon, it's one of our favourite things to eat at the moment.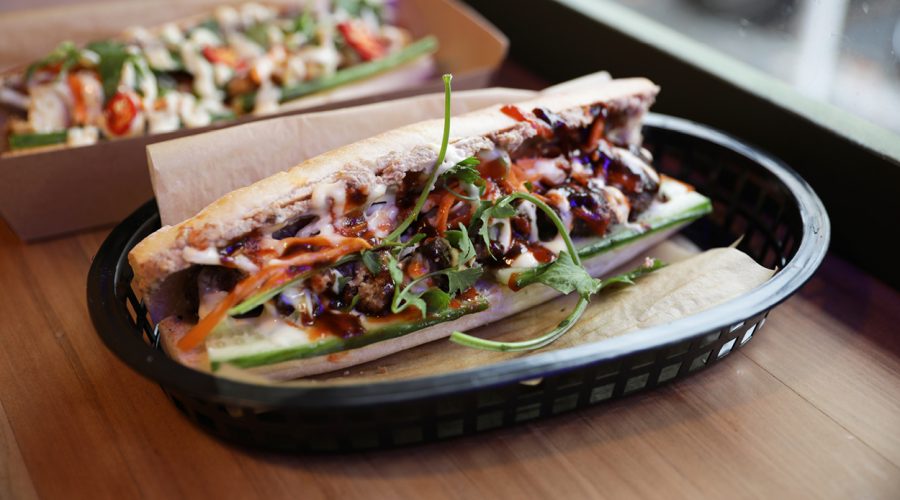 Cielito Lindo
We recently visited Cielito Lindo to see for ourselves if this place really did serve the tastiest Mexican food in town and the fact that we went back twice in one week proves that it lives up to its reputation. The bistek quesadilla and the nopales taco are our favourite dishes and will have us returning to the Henderson gem over and over again.

Moustache Cookie Pies
We've been hooked on Moustache Milk and Cookie Bar cookies ever since it opened six years ago. Recently opening the doors to its new store in Orakei Bay Village, it only seemed appropriate to pay the cookie maestros a visit and safe to say we'll be going back. The cookies are fresh and served warm and the cookie pies are unreal, especially the Nutella one. The buttery cookie gets soft and gooey, while the Nutella melts and oozes with each bite.