We are well into July and the line-up of new and exciting things in Auckland's dining scene is heftier than ever before. The change in season has sparked a wave of menu changes for eateries all across town, driving a hoard of gourmands to venture out in pursuit of delicious new offerings. With an additional number of new openings and pop-ups to add to the agenda, July is set to be a busy month so we have rounded up everything you need to know about the dining scene for the next few weeks.

New Openings
Pastamago
Right in the heart of the CBD, a Japanese pastaria has opened and it's unlike any pasta we have ever tasted. Pastamago has a condensed menu, but the specialty is the mentaiko pasta — a common delicacy in Japan. Mentaiko is a spicy cod roe which is often used as a side dish to complement a bowl of rice and is also a delicious addition to pasta. The small roe of the cod lends the pasta pops of texture and bursts of saltiness to contrast the rich and creamy pasta. Pastamago also has an omurice on its menu — an omelette fried rice — which is another common dish in Japan and Pasamago's rendition does it justice.
Chinoiserie Manukau
Chinoiserie, the acclaimed Mt. Albert Asian-Western fusion eatery is expanding its horizons to Manukau. While popular for its gua baos, we go for the pork spare ribs which are glazed in a sweet and sticky sauce, served in a generous helping and perfect when paired with one of the tap beers on offer (ask your waiter as these frequently change). Fortunately, locals of Manukau don't have to drive half an hour anymore to get a taste of this delicious eatery as its second outpost has opened at 613-615 Great South Road.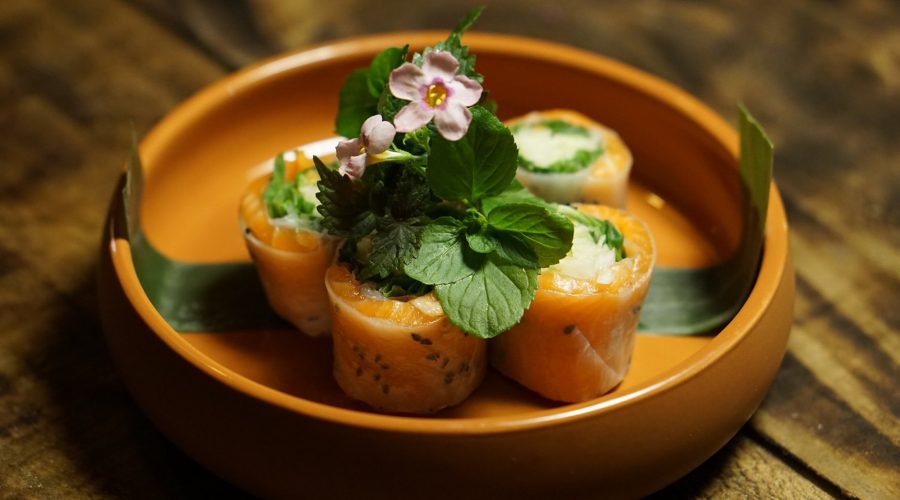 Nem Vietnamese
Situated on Parnell Road is a brand new Vietnamese fusion restaurant, Nem Vietnamese. Open from lunch until the late hours of the night, Nem boasts a menu filled with dishes that are fit for lunch and dinner as well as small sharing plates including sambal prawns and squid fritters that are perfect to accompany your piña colada or special Mai Tai cocktail. The signature dish is the Flaming Coconut Prawn — a Vietnamese curry that is served in a coconut shell, ensuring that the coconut's rich and milky flavour and nutty aroma are vibrant in the curry sauce.
Other new openings that are worth a visit this month are Newbie, Khao San, Luna's Express and Mizu Bread
New Menus & Dishes
Jervois Steak House's new winter menu
One of Auckland's best steak houses is shaking things up this winter with a new and improved menu. Diners are provided with a 'Sharing Cuts' option, where they can choose from Queensland Carrara Wagyu Ribeye, Cape Grim Tomahawk, Whole Firstlight Wagyu rump cap, or the Chef's Board selection of the chef's three favourite cuts. The new 'Signature Cut' is a premium quality Ocean Beef from Rakaia Gorge that has been pasture fed for 18 months and then grain finished, while on the Wagyu menu, the newly-introduced Firstlight Hawke's Bay Bavette is a standout. But steak isn't the only delicacy the folks at JSH are providing this season. Its Big Glory Bay salmon dish has undergone a makeover, now served with rich brown butter, almond and lemon, and there are a number of new entrée dishes including grilled Vanuatu prawns with spicy, spreadable salami ('nduja'), green olives, basil and zesty lemon.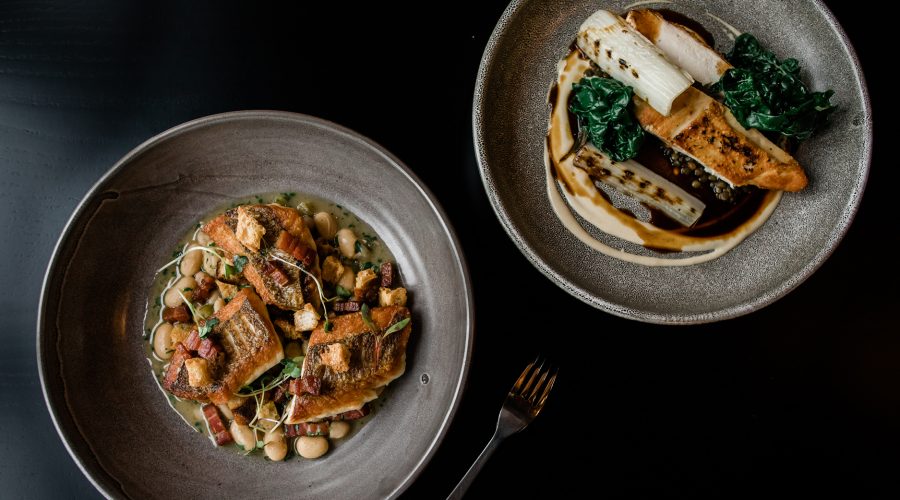 The porridge at Odettes Eatery is back, along with new winter dishes
Any cafe hopper would know that Odettes Eatery cooks up some of the tastiest porridge in town and it's looking better than ever this winter. These aren't the kind of oats that you can whip up at home, the chefs at Odettes have taken it to a new level with the addition of tahini caramel drizzle, fragrant Amaranth, caramelised banana and nutty pecans. From the flavours to the aroma that brings warmth to the soul, this is the only breakfast you'll need this chilly season. Other new dishes worth mentioning are the lemon crepe with ANZAC crunch and the burrata with fig jam, sweet honey and rosemary.
Egg & Spoon welcomes back the halloumi fries
Renowned for its simple yet absolutely delicious sangas and baps, Egg & Spoon is branching out of its comfort zone with new dishes that don't necessarily include an egg or a spoon. Last year, the halloumi fries were only a limited-edition special, but the folks at Egg & Spoon have decided to add the universally-loved dish to this season's menu. Strips of halloumi are battered and deep fried for a crispy exterior and ooey-gooey cheesy filling which is the perfect side to the new main dish — polenta battered zucchini, served with a generous pile of rocket leaves, parmesan, coconut tzatziki and topped with a perfectly poached egg.
The beef brisket at Culprit
A night at Culprit goes beyond the regular dining experience. For starters, its European yum-cha trolley service offers banger after banger, making it impossible to pass up (even when you know that mains are yet to arrive and stomach space must be preserved). But no matter how much is consumed in the beginning, and regardless of how full you might feel, you'll need to dig deep and find more space for Culprit's new beef brisket brassica which comprises tender smoked brisket, fried kale sprouts, creamy Brussels sprout purée and a dusting of pungent kimchi powder.
Lunch express menu at Saint Alice
Although Saint Alice is one of our favourite restaurants in Viaduct Harbour, we must admit that our stomachs don't always have the capacity for its succulent bone marrow, oyster McMuffins and wood fired Bavette steak with cheese fondue when we drop in for a bit to eat at lunch. Well, the folks at Saint Alice have announced their new lunch express menu which not only looks delicious but is also easy on the wallet. From Monday to Thursday, patrons are offered an array of $19 delectable dishes to choose from, including an open steak sandwich, pasta, tacos, a fried chicken burger and a Caesar salad.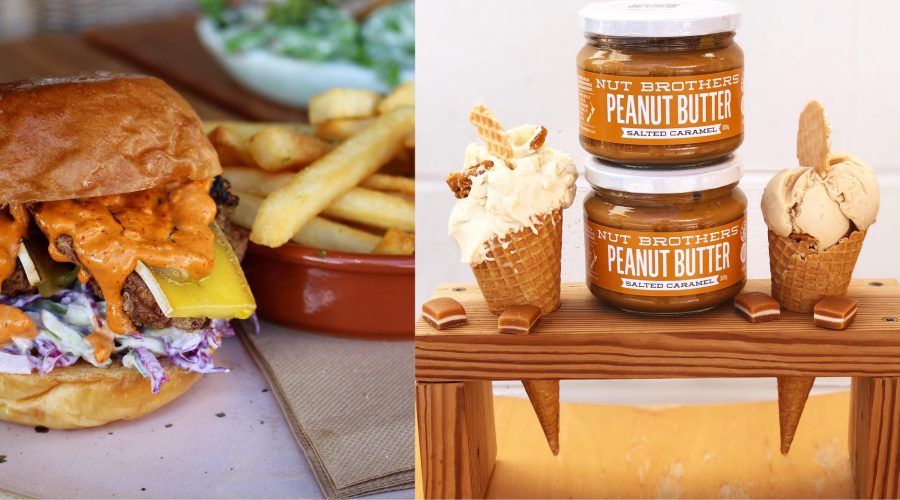 Salted caramel peanut butter ice cream at Little Lato
It's never too cold for ice cream, especially when it's from Little Lato. Recently, the folks at the gelato parlour released two new flavours in celebration of the launch of Nut Brothers' salted caramel peanut butter. The salty caramel, peanut butter and pretzel is indulgent, rich and creamy with strong nutty flavours and decadent swirls of caramel. For those that are more sensitive to lactose, you can get a scoop of the dairy-free salted caramel and peanut butter which is slightly more simple but equally delicious.
A new chef and new menu at The Midnight Baker
The mastermind behind the naturally gluten-free, dairy-free, refined sugar-free, yeast-free, vegan Freedom Loaf has joined forces with a new chef, Freya de Beer Smith. Together, they have created a menu that uses seasonal, local ingredients and represents the pair's unparalleled creativity. A couple of highlights include the Jerusalem artichokes that have been transformed into a delectable risotto as well as a special vegan honey derived from fig and radish rose jam, to name a few.
Madame George's new dishes and special black pisco sour
The home to the best pisco sour in town, Madame George has elevated its entire menu with a raft of new drinks and dishes. Be sure to try the black pisco sour — you'll be surprised at how a little bit of charcoal can make a huge difference to the cocktail. As well as creating a smoother consistency in the drink, the added ingredient also enhances its flavours. Alongside the drinks, the food offering has never been better at this K'Road bar, with dishes like the charcoal-cooked lamb leg with roasted garlic and spinach purée right at the top of our list to try.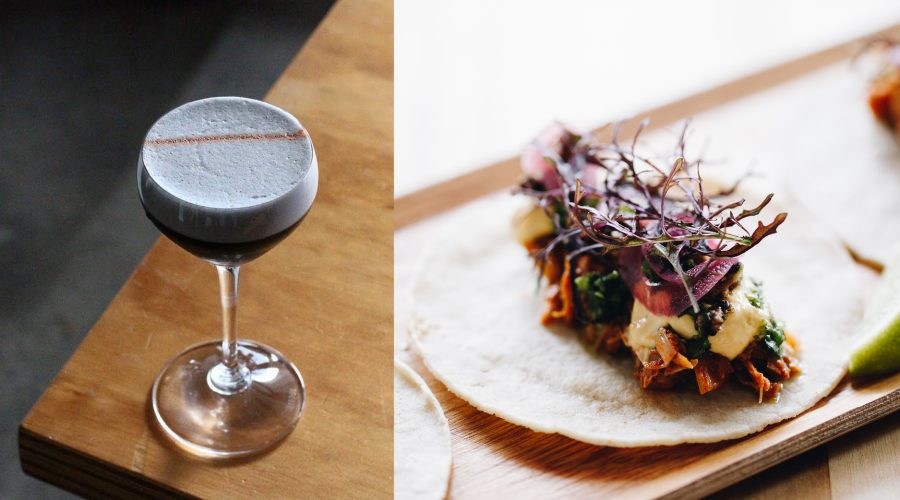 Pop-ups & Events
Taco Tuesdays at Little Easy
If you've tasted the epic creations at JoBros Burgers, this news is bound to entice you. Brody Jenkins, co-owner of the burger truck, has announced that he will be hosting a Tuesday Taco pop-up at Little Easy throughout the month of July. His taco menu includes a line-up of delicious fillings using chicken, prawn, steak, pork and duck and a whole lot of sides and snacks that take things to another level. Buffalo wings are also on offer as well as onion rings and of course, chips and guac — a mandatory staple to any taco night.
Forest Pop-Up at Kokako HQ
The pop-up restaurant, Forest, has shaken up Auckland's dining scene with its core ethos of minimising waste, ethical sourcing and utilisation of plant-based ingredients. Forest has been serving dinner at The Midnight Baker on Dominion Road the past few weeks and is taking it to the next level with a morning breakfast sandwich pop-up at the Kokako Coffee Roastery in Mt Eden for one day only. Anticipation is high for Saturday, July 13th as freshly brewed Kokako coffee will be on pour as well as fresh Kelmarna OJ. The sandwiches featured on the morning will boast purely ethically sourced, farm-grown produce and unlike anything we've ever seen before. For more information and tickets, click here.