Summer holidays have clearly not come for many of Auckland's chefs and restauranteurs, judging from the variety and freshness showing up on richly rewarding revamped menus across myriad Auckland eateries. And not only new and creative dishes, but also new and intriguing openings, are hitting our restaurant radar. From dishes of delight, to the latest foodie news, here is everything you need to know about the local dining scene for the month of January.
New menu at Culprit
Owner-operators Kyle Street and Jordan of Culprit consistently push the gastronomic boundaries with their unique creations, always based around the freshest of seasonal produce. Their new dish, tender-cooked Lamb Ribs, will melt in the mouth. But watch for the crackling effect of the unique top layer which gives a crunching contrast to the succulent meat. The satiating, tasty richness is enhanced by Fix and Fogg peanut sauce.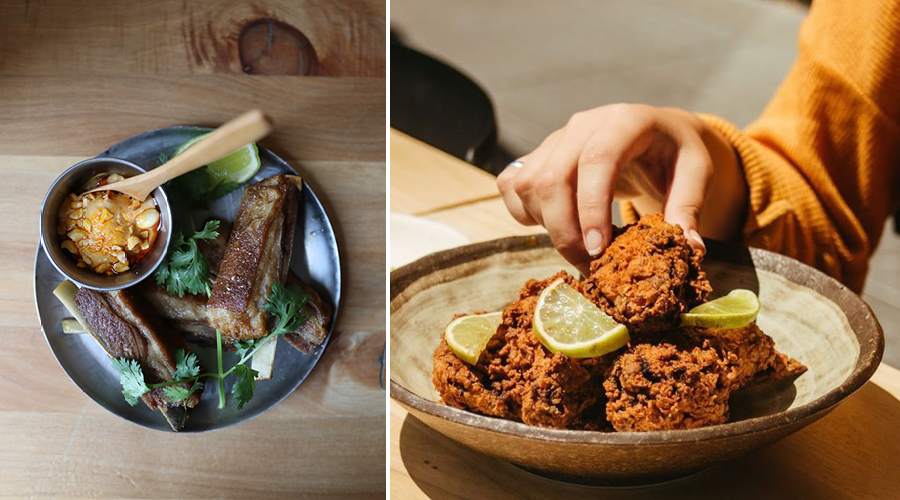 New Head Chef at Williams Eatery
In December 2019, Williams Eatery brought on a new Head Chef and generated much buzz among the many loyal patrons of this daytime café and evening restaurant. Meet Elie Assaf, the man behind the extremely successful burger pop-up, Five Boroughs, who has now taken charge of the Williams' kitchen. Assaf is currently creating the latest menu but for now, he's teasing the tastebuds with a couple of new dishes already obsessing us. Be sure to order the Chickpea-floured fried chicken when you next visit. You can thank us later.
New dishes at Céleste
This K'Road wine bar and neo-bistro doesn't have to follow the crowd or fall prey to the latest trend. It was the Filet o' Market Fishburger and the Grilled Octopus which originally put Céleste on the map as one of the most enticing new openings of 2019. Executive Chef Nick Landsman holds nothing back in his regular menu reinventions. With the Burger available only on late nights, and the Octopus dish now gone, Landsman has been forced to innovate anew — an apparently easy task, if the Ortiz Anchovies and Chicken Liver Parfait is anything to go by. A taste sensation.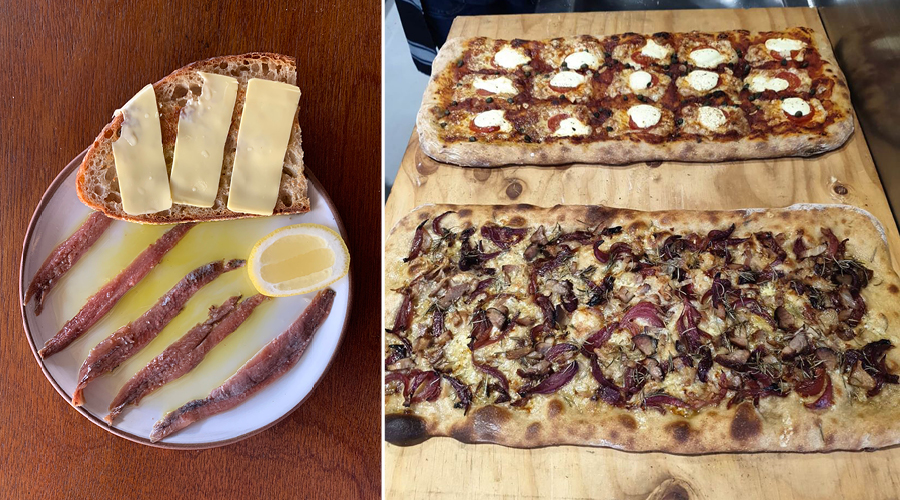 Pizzas by the slice at Fort Greene
Home to epic sandwiches and, hands down, the best almond croissant in town, Fort Greene is stepping up their game even further for 2020. The artisan bakery will now be serving pizzas by the slice from Monday to Friday. Always with a delightful sourdough base and fresh seasonal toppings, it's a safe bet that these pizzas will be light, fluffy and nothing short of mouth-magic. 

New menu at Baby
Bestie's little sister eatery, Baby,  is renowned for having one of the strongest cabinets in the daytime café scene. They even introduced a menu mid-2019. However, the shimmer of this latest menu seems to suggest that last year's offerings were simply a warm-up act, for this Eden Terrace café. With one-of-a-kind dishes now added in, brunch fare has given a unique twist to the new menu. Try swapping out the usual eggs on toast for Sichuan cucumber on toast instead. 

New Openings
Daldang
Macaron-lovers, rejoice! There's a new shop dedicated purely to macarons in the CBD, but they're not the usual French-style dainty, delicate treats that we know and love. Dubbed 'fatcarons,' these boast triple the amount of filling, with adventurous, rebellious flavours such as cookies and cream, NY cheesecake and chocolate brownie. In fact, Daldang's inspiration comes not from France at all, but from the food trend that originated in South Korea, which is now rapidly creating an inner-city Auckland buzz.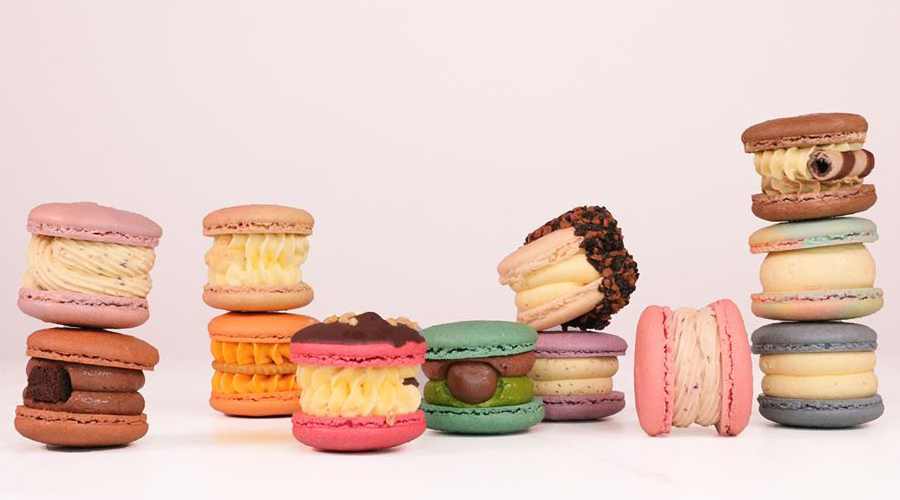 Romulus & Remus
Grey Lynn's Jaffa Café has been transformed into an Italian restaurant called Romulus & Remus, highly recommended by locals – with some even claiming that it's one of the best Italian restaurants in town. The menu showcases authentic, Rome-inspired cuisine such as classic Caprese Salad and Semifreddo. We also have the Scallop Pappardelle Pasta firmly in our sights. 

Noodle Chick
Summer is the season of Food Trucks and, of them all, Noodle Chick is the latest one-to-watch. Serving gluten-free, plant-powered, fresh, handmade noodles complemented by such toppings as Chicken Balls under a Turmeric Chicken Broth, these are healthy and delicious. Noodle Chick can be found parking up around town, including at the Mt Albert, and Parnell Farmers', Markets, so keep your eyes peeled.