In our pursuit for better food knowledge, we've started delving a little deeper on certain foods we'd like to know more about. The next thing to crop up on our culinary inquisition was the beignet; a small parcel of fried dough that is known to be served piping hot, covered in icing sugar, and out of a paper bag in New Orleans — namely at the famous Café du Monde — if not treated as a gourmet vehicle for carrying pâte and the like at various Auckland restaurants (more on that below). Here's what you need to know about the French-derived delicacy.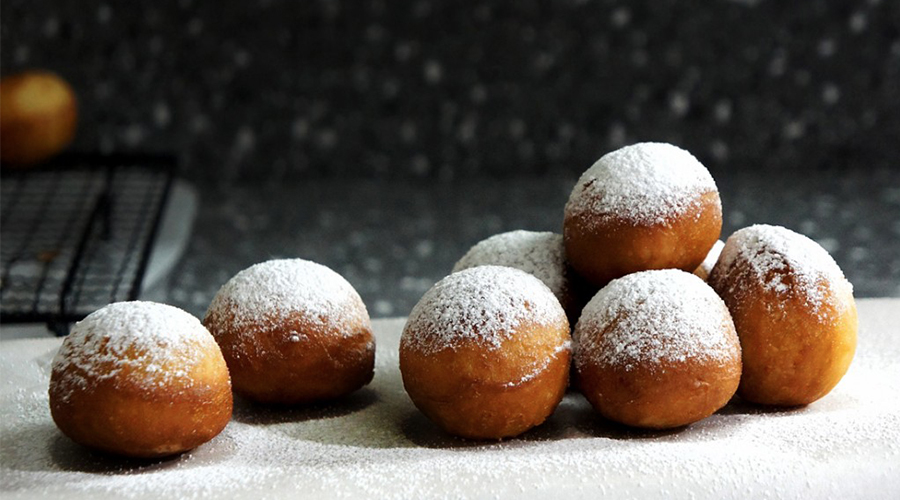 Pronunciation: ben-yay
Meaning: 'Doughnut' or 'fritter'.
Origin: New Orleans, Louisiana, has become famous for the beignet, which they inherited from the Acadians, a colony of New France in northeastern North America that included parts of eastern Québec, the Maritime provinces, and modern-day Maine to the Kennebec River. Many sources say that beignets are also borrowed from the Spanish 'buelos' or 'balls' which were common in the Middle Ages. 
How is it served? The light squares of choux pastry are usually fried and sprinkled generously with powdered sugar before being devoured for breakfast alongside a cup of coffee (they're crispy, silky and chewy all at the same time). The baby beignets, usually more round, if not dusted in sugar, can be used as fritters for scooping up dips and sauces on savoury dishes.
Where to get them in Auckland: 
1. Depot does outstanding beignets in their traditional Louisianan form for brekkie (7-10.45am). This is as close as you'll get to the 'real deal'.
2. Villa Maria Winery serves them on its Duck Breast dish as the perfect compliment to the slightly sweet flavours of dark cherry gel, caramelised pear, pumpkin purée and syrah juice.
3. Culprit's iconic Chicken Liver Pâte is served with a boysenberry, Pinot Noir syrup, a garnish of crushed, freeze-dried boysenberries and the essential side of freshly fried beignets.
Image credit:
Lady and Pups