The Denizen team really got around over the break. Between sunning ourselves under mineral-based SPF and honing in on our best Aperol Spritz recipe (the secret to which is adding a dash of apple juice), we made it our mission to sample the best local eateries. Here are the ones we're writing home about.
Funbuns, Hawkes Bay
This is a cool new place in Hastings run by a young guy by the name of Nick Pike. The fried chicken and bao are the best and come in a series of unlikely kiwi flavours. It can be hard to get a table as they have just opened and don't have a lot of seating, so while you're waiting you can walk over the road to 'Common Room' for a drink.
Terrace Kitchen, Rotorua 
This is a fresh, contemporary all-day eatery with an expansive outdoor area right beside the lake. The service is excellent and the food delicious. The fried chicken salad is a must and the pork belly bao is pretty good too. There's also a bar upstairs, Tonic, where we hear the cocktails are definitely worth a try.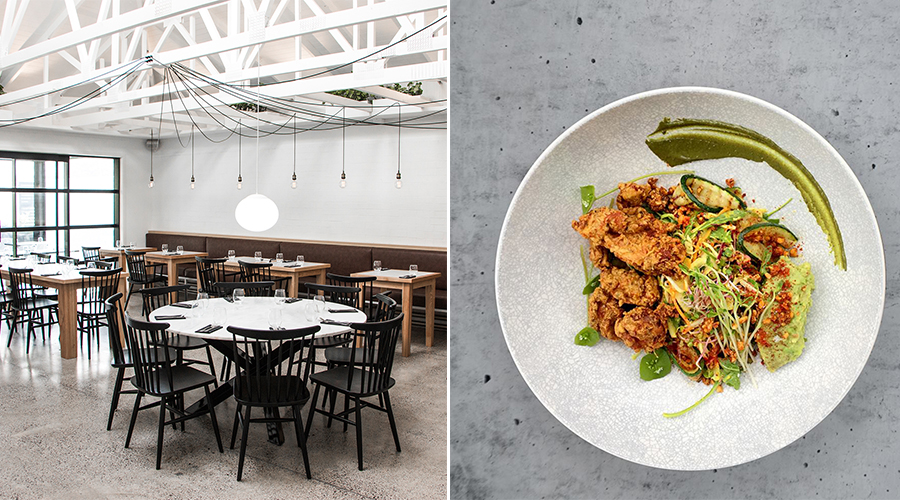 Charlies Gelato Garden, Matakana
What is usually a pitstop reserved for devouring a cool gelato and picking up a few punnets of strawberries is now one of the better places for pizza in the Omaha/Matakana region. The new offering of delicious woodfired pizzas for $22 a piece has been well received by locals.
Spoon & Paddle, Taupo
Not much changes in the lakeside village of Taupo, but we were excited to try the newest eatery — Spoon and Paddle. Situated in a 1950s house, they serve traditional 'cafe-style' fare including all the classics and a few extras like the beef brisket tacos and pork belly bao.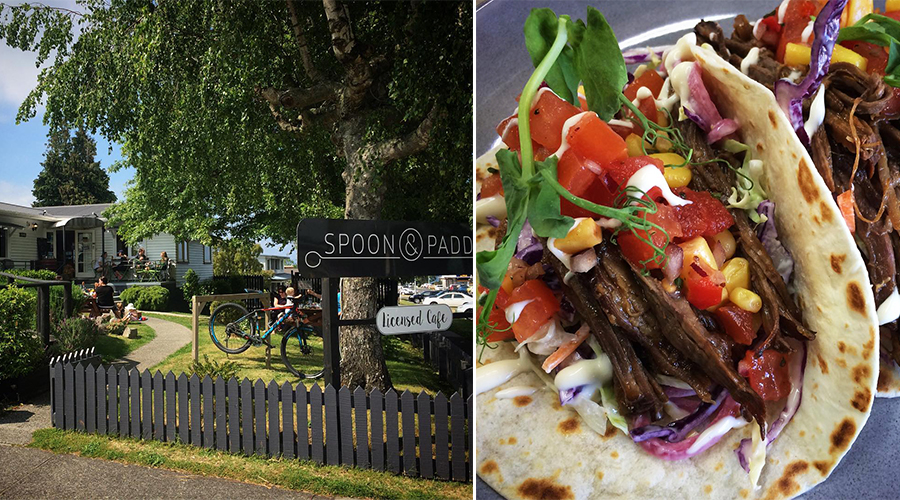 Omaha Beach Cafe & Eatery, Omaha
New owners have taken what was once the Kick Back cafe and turned it into an enticing eatery right by the beach. With a focus on local suppliers and a menu featuring an array of fresh and healthy delights — such as a salmon salad using Matakana Smokehouse salmon — and a fridge fully stocked with craft beers (we hear the top seller is the Mcleod's Longboarder). It's the perfect place to relax and indulge before or after hitting the beach. 
Heath St Eatery, Mount Maunganui
This fresh, modern cafe is a tucked away amongst an unassuming lineup of shops in The Mount. The pretty space is filled with a good looking crowd comprising plenty of fit, local families. There's great cabinet food that includes an epic burrito, and excellent menu items that stream from an open kitchen. We can highly recommend.
McLeod's Pizza Barn, Waipu
Incredible pizzas, generous servings of favourite beachside fare, and McLeod's Brewery beer are all available at this holiday hotspot. It's no wonder everyone loves it. However, it's strictly first come, first served so trust us when we say you better get there quickly.