Here at Denizen, it isn't often that we mobilise ourselves for a shared lunch. Despite the fact that we universally love food and would happily admit that some of our fondest office memories have come from days when birthday cakes have been brought in or pizzas ordered, our lunch breaks are generally less of an occasion and more of a time for ingesting something that will stave off the cravings a morning coffee can only do so much to abate. So it is with great joy that we introduce our new in-the-kitchen series, that will see us take turns to cook a Denizen team lunch in our beautifully appointed Fisher & Paykel kitchen.
For the first instalment of what is set to be a veritable feast for your eyes (and our stomachs), our Advertising Manager Fliss bravely offered her culinary services. Taking the recent drop in temperature into account, she chose to whip up a hearty pumpkin, kumara and lime soup, garnished with cashews and coriander and accompanied by fresh bread. Prepared perfectly and received accordingly, it was both a delicious lunch and a great excuse for us to come together in the middle of the day. Here's how to recreate this winter classic at home.
Ingredients:
¾ crown pumpkin, peeled, seeds removed and cubed (approx 1kg)
2 large kumara (or sweet potato), peeled and cubed (approx 350g)
1 onion, finely chopped
2-3 chillies, finely chopped (quantity and seeds dependent on your heat preference)
1 tin coconut milk (400ml)
3 limes
2 large handfuls of coriander, finely chopped
150g cashew nuts, roughly chopped
Salt and pepper to taste
Method:
In a large saucepan, add pumpkin and kumara then cover in cold water. Cover with a lid and bring to the boil, before reducing to a simmer for approximately 20 minutes until the all the pieces are cooked through. Meanwhile, add the onion and chillies to a frying pan and fry until the onion becomes translucent — then add this to the pot containing the pumpkin.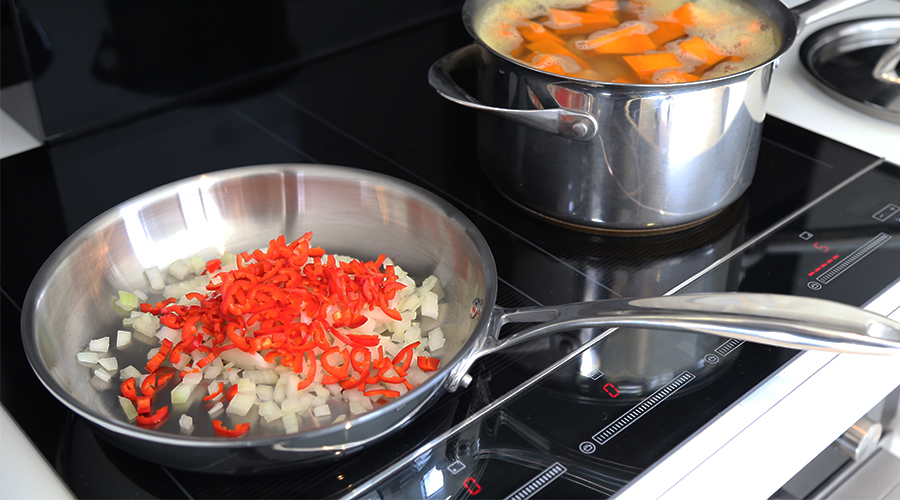 Squeeze and zest the limes, keeping the juice to one side (to be used as part of the garnish). Add the juiced lime halves and zest to the pot containing the pumpkin and kumara. Continue to simmer for five minutes. Once the pumpkin and kumara pieces are cooked through, remove from the heat and discard the lime halves.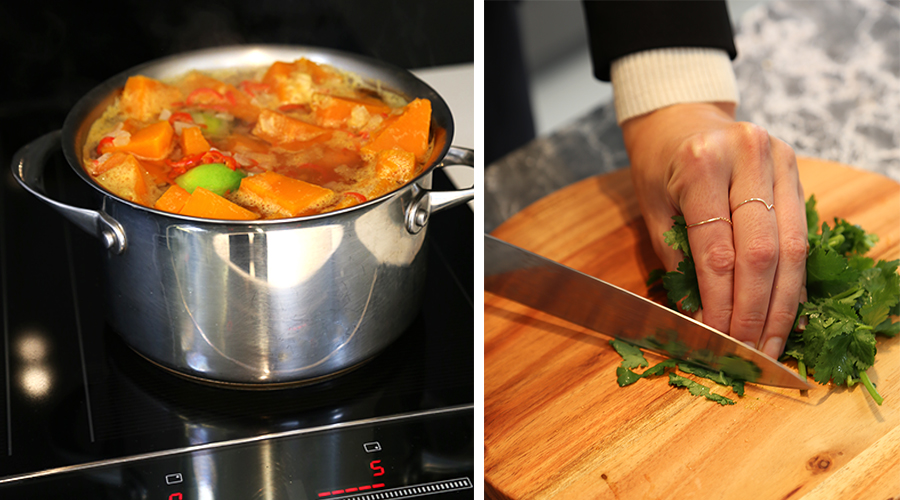 Blend the mixture until smooth (a stick blender is best) before adding the tin of coconut milk and putting back on the heat for a few minutes until it reaches a light simmer. Stir well to ensure the coconut milk is mixed in thoroughly. Remove from the heat, serve up and garnish with coriander, chopped cashew nuts and lime juice before serving.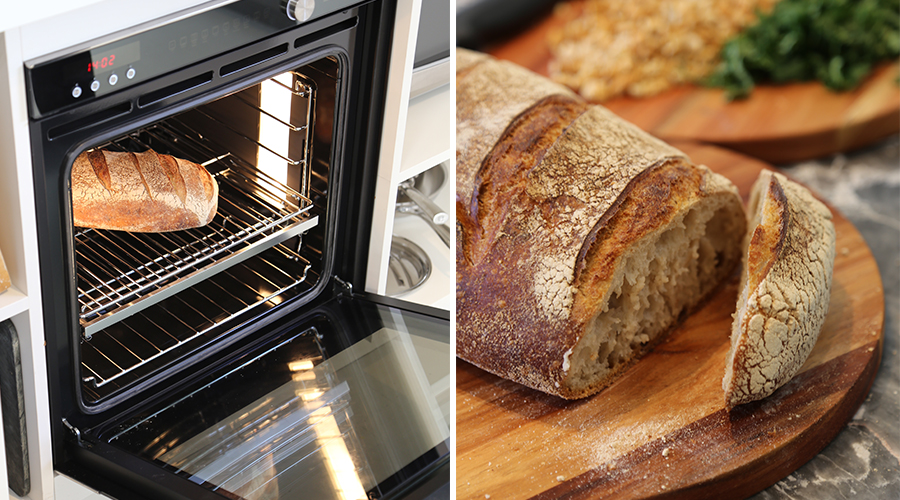 Note: if the soup is too thick, add more water one cup at a time. If the soup is too thin, return it to the heat and allow it to reduce.
For more tasty recipes from Fisher & Paykel click here.