Most of us will know someone who'd gladly forgo a new wardrobe addition, beauty or grooming product in favour of topping up their already well-stocked collection of gastronomically-focused implements and accessories. That's the thing about the gourmand — they know the joy that excellent food and drink bring, and are often the person who makes sure that everyone else around them knows it too. Here, find the best Christmas gifts for any culinary or entertaining whizz.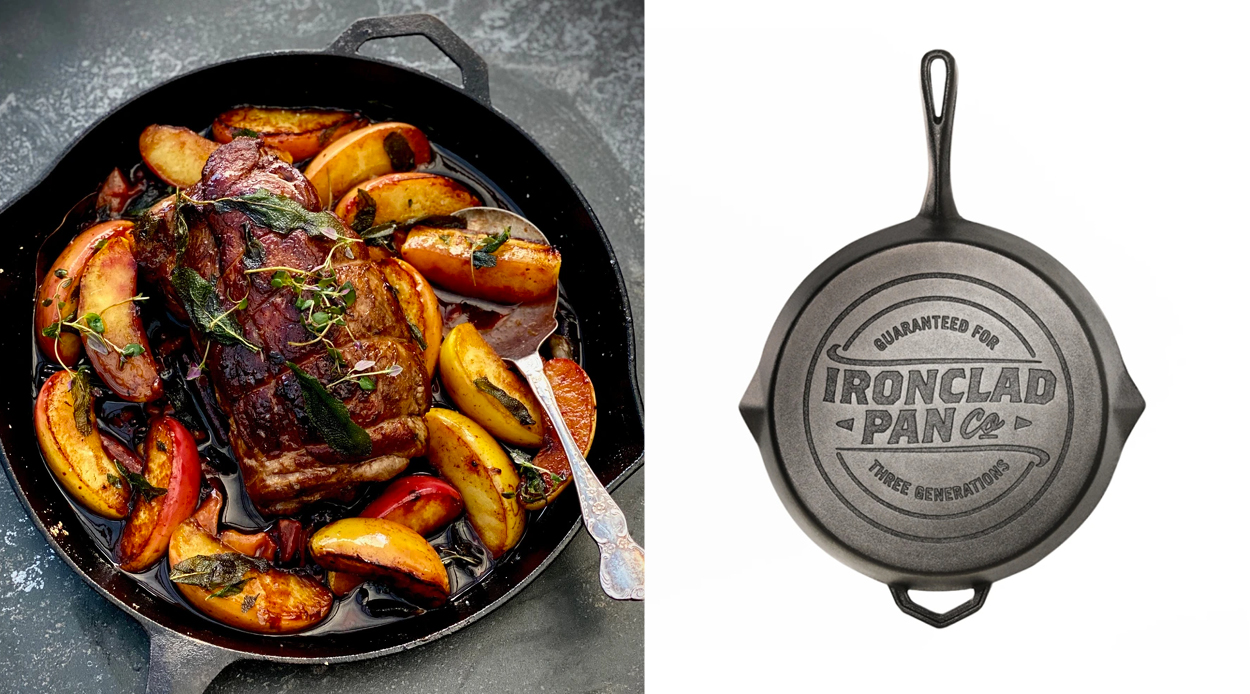 Cast iron cookware from Ironclad Pan
For a gift that will only get better with use, look to Ironclad cookware. The 100 percent New Zealand-made brand is hand-poured to order, and the recycled T100 iron Legacy Pan has been designed to withstand three generations of daily use.
Irresistible tableware from Ecoya x In The Roundhouse
Here to beautify any long lunch or dinner party, Ecoya's new collaboration with Sydney based tabletop brand In The Roundhouse offers four options of beautifully bordered plates. Shop individually or in bundles of four or eight, and don't forget to complete your selection with one of Ecoya's special Celebration candles. Pre-order now for expected shipping on the 25th of November.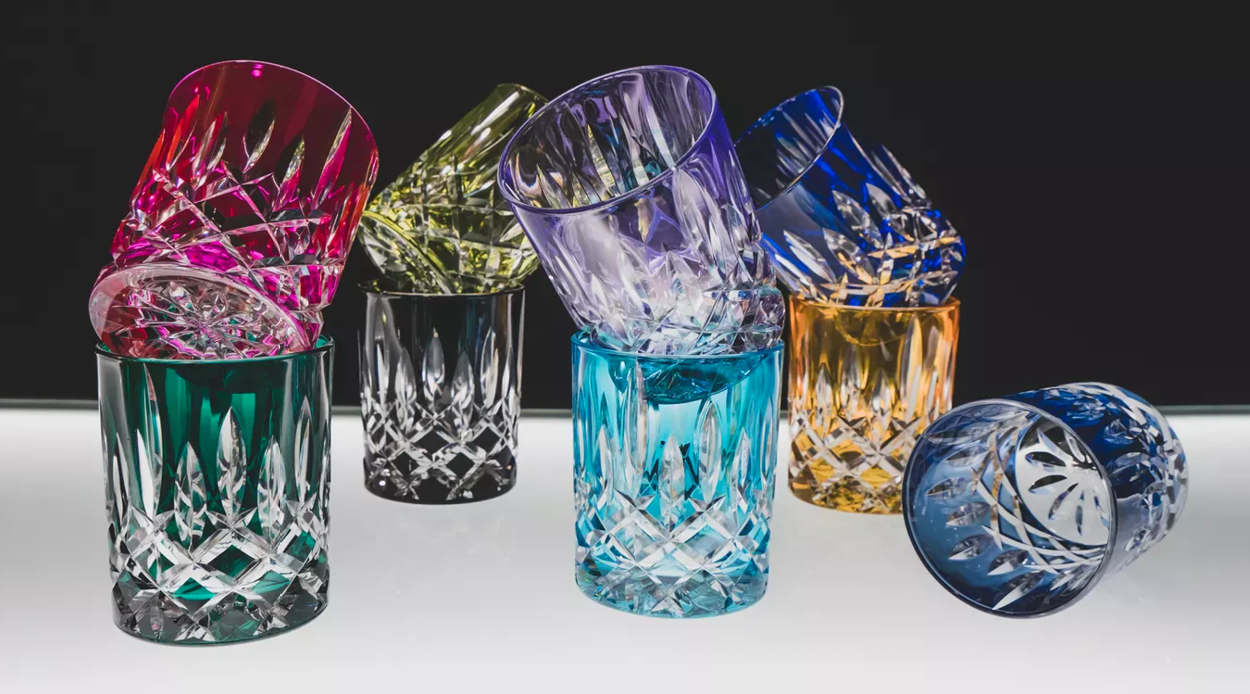 Gem-toned Riedel Laudon Whisky Tumblers from The Studio of Tableware
Coloured in gem tones like precious stones, Riedel's limited-edition Laudon tumblers make for an eye-catching tipple or statement-making addition to any table setting. The cut crystal reflects the light as the sip of choice sparkles, and while there are currently two colourways available, The Studio of Tableware has the full shade range arriving soon.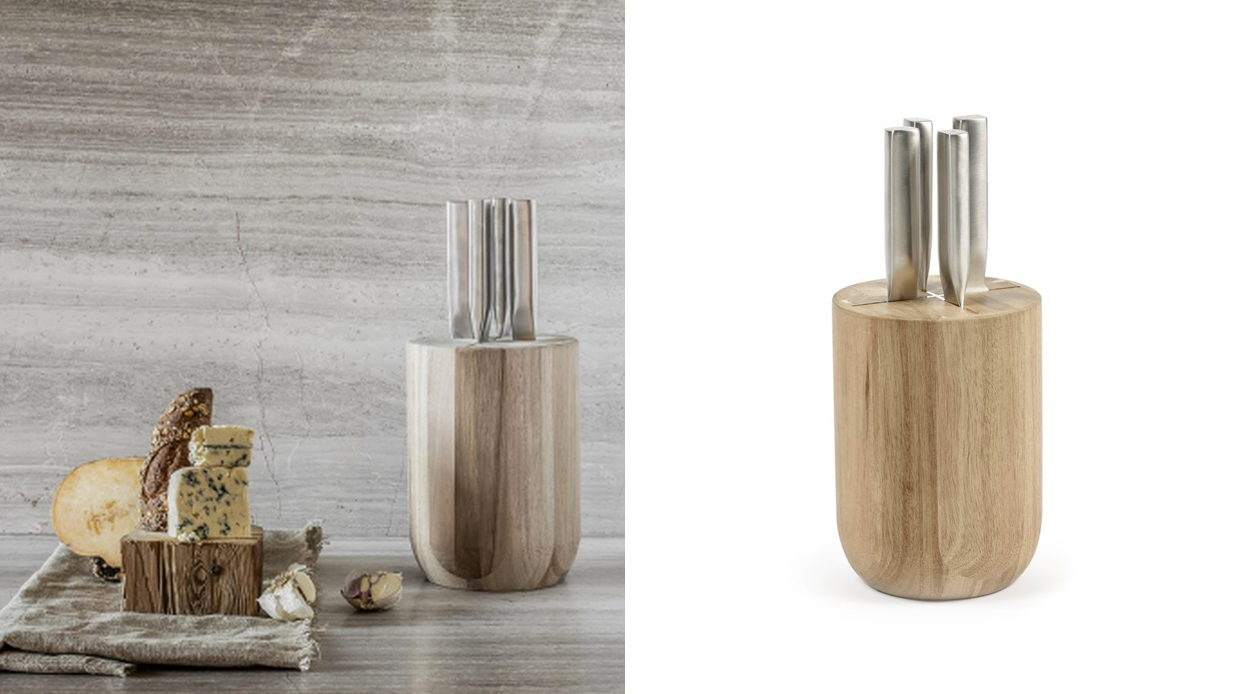 A Serax Knife Set by Piet Boon from ECC
Excellent knives are the unsung hero of any kitchen collection, and this Piet Boon-designed set is special yet simple. Available as a set of four in an acacia wooden block, a central magnet ensures that the knives are always stored perfectly vertically, while a line system makes it easy for the users to distinguish the knives in the block.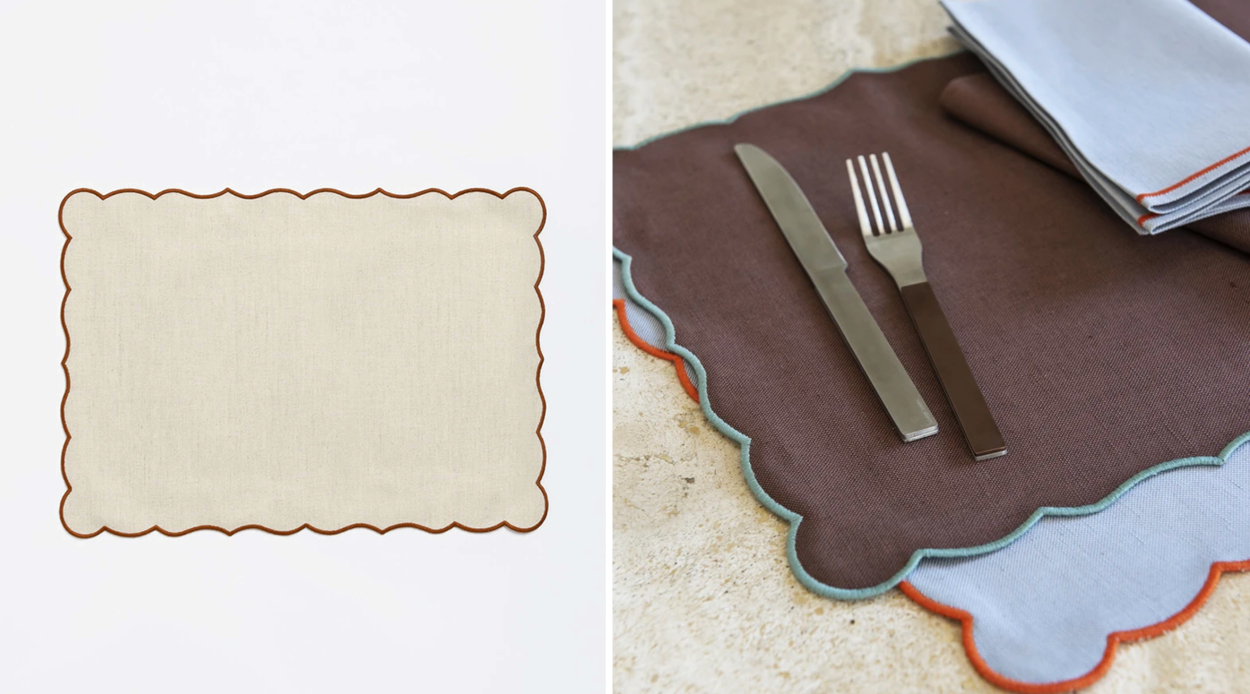 A special set of scalloped placemats by Chiarastella Cattana from Simon James
It's often nice to buy something for someone that they wouldn't necessarily treat themselves to — these lovely placemats fit the brief. Made from coated linen, with pain brûlé scalloped edge, they are inspired by the Lido, a tiny stretch of land between the Venetian lagoon and the Adriatic sea.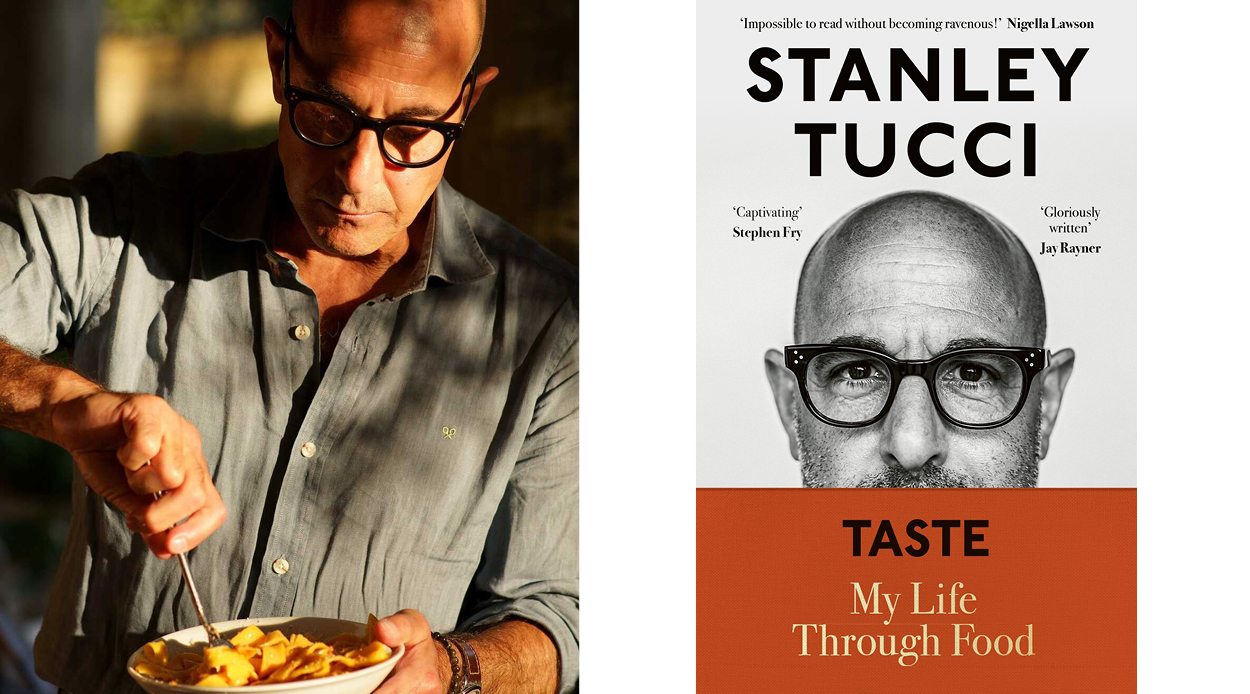 Taste, My Life Through Food by Stanely Tucci
Ever since he began smoothly mixing cocktails on social media during the pandemic, Stanley Tucci has garnered a large following of food lovers. As an award-winning actor and self-proclaimed "very hungry, horny person", Tucci has released an irresistible memoir of his life, with tasty morsels found both in and out of the kitchen, written with his signature wry humour.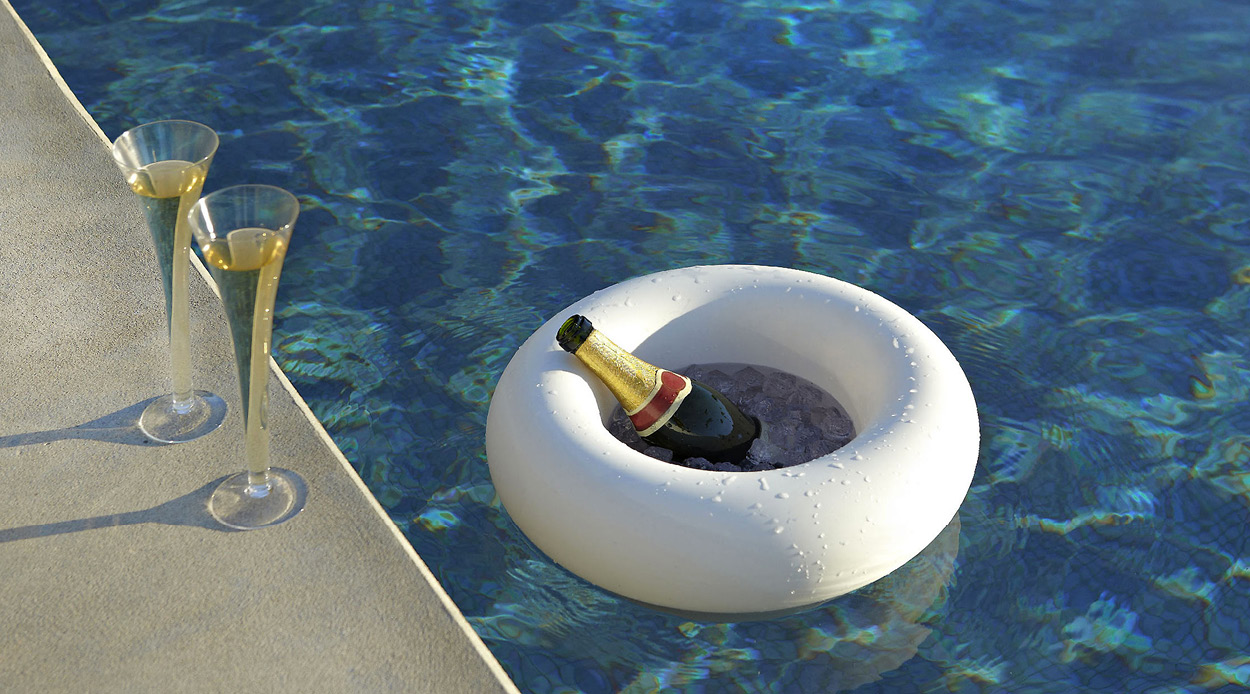 A floating ice bucket by Slide from Peggy
For the Champagne-lover, the Bottle Bucket Margarita by Slide is a decidedly irreverent way to keep it cold. Especially impactful when filled with ice and floating in a rippling blue swimming pool, this contemporary design comes in three shades.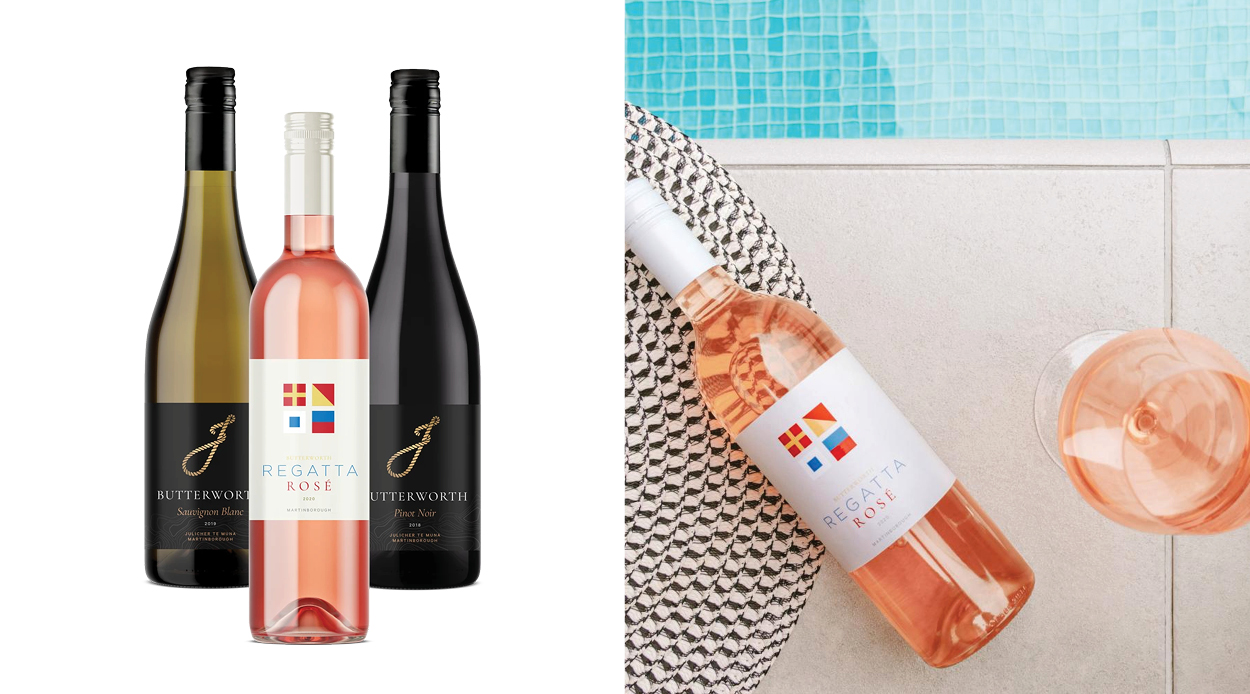 A Skipper's Pack of wine favourites from Butterworth
From the renowned Martinborough winemakers at Butterworth comes their Skipper's Pack, a collection comprising pairs of three of their wines that will see your recipient through any occasion. It includes 2 x Butterworth Pinot Noir, 2 x Butterworth Sauvignon Blanc and 2 x Regatta Rose.