At this time of year, filling up on nothing but the best food and drink is one of the only things we've got to look forward to — unless you are one of those lucky sods who gets to grace to Italian Riviera. In our quest to fuel ourselves, and you, my friends, with only the best cuisine, here are some out-of-control-delicious eats we're turning to for culinary comfort.
Matcha Lime Croissants from Daily Bread
It's the trend that won't seem to go away. But in lieu of the milky lattes and shakes, we're opting to ingest the green stuff via Daily Bread's GAME-CHANGING croissants. Not only are they garnished with a verdant sprinkle, but after one bite/tear/scoff, you'll find yourself head-on with more delicious matcha custard cream than you can handle… so good!
Snapper Pie at Mission Bay Pavilion
A potato topped pie that just keeps on pleasing, there's nothing not to love about the piping hot dish that comprises chowder velouté and an aesthetically pleasing arrangement of kumara crisps on top. It's a little bit *flash* but oh-so-gratifying.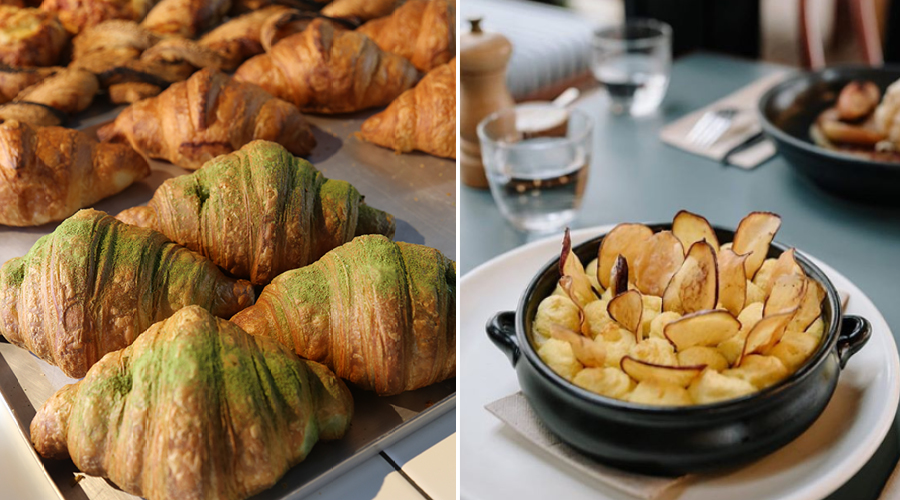 Spaghetti alla Chitarra at Soul Bar & Bistro
Any bona fide Italian fan will know of the famous cacio e pepe dish, a type of pasta that is pleasingly chewy and garnished with cheese and pepper (hence, the name). Well, Soul has just added it to their menu via this supreme serving where they also add soft herbs and fresh truffle. Don't hold back.
King Crab Leg at Masu
The thought of eating crab often conjures the idea of wrestling the tough-crustation to merely be rewarded with the measliest amount of meat. Refreshingly, this Masu dish necessitates nothing of the sort. The soft, sweet crab meat is known to simply fall out of the gargantuan leg, ready to be dipped into the smoked wasabi lime butter. Delicious.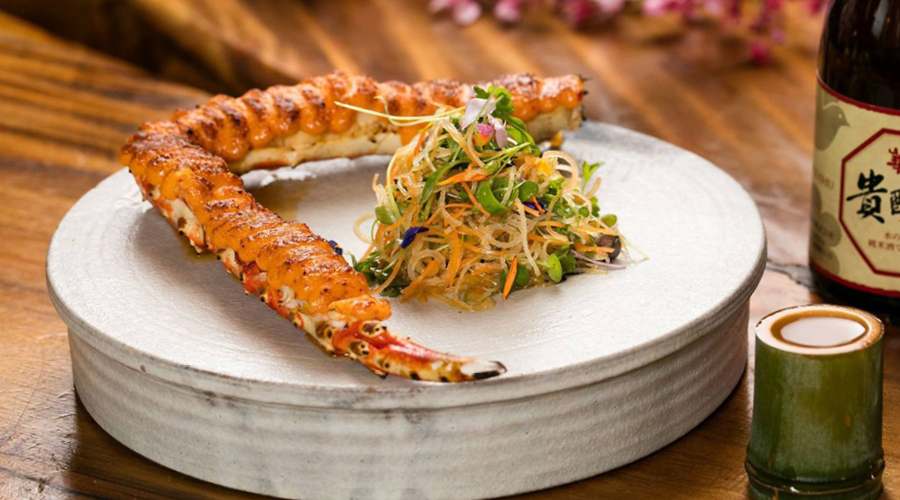 Mince on Toast at Amano
There just isn't a more appropriate breakfast dish to be turning to right now. Combining bolognese with toasted sourdough and parmesan with a perfectly cooked fried egg, there's nothing unrefined about this hearty brekkie.
Popcorn Shrimp at SEVEN
Like popcorn chicken but only a million times better, these crunchy fried prawns are the ultimate nibble before dinner. Served with sriracha mayo, mixed in with fried basil and chives, and made to sing with a squeeze of fresh lime, the saying 'once you pop, you can't stop' has never rung so true.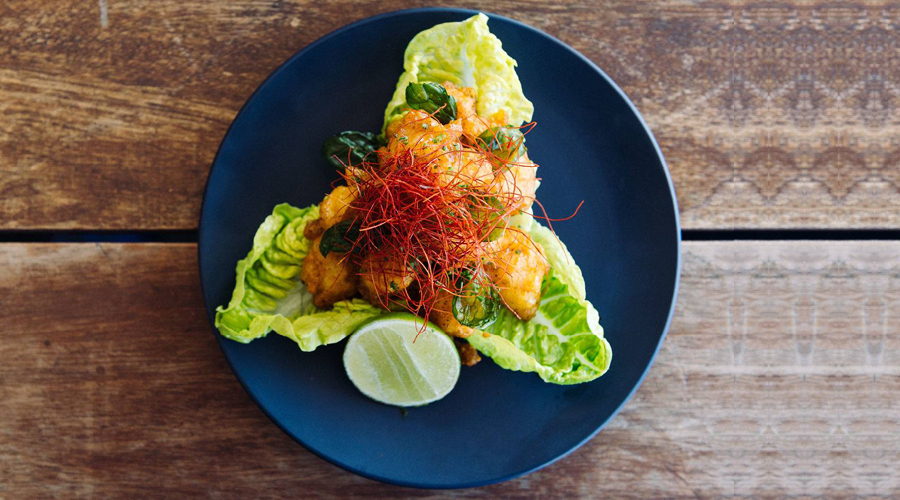 Wild Rice Bowl at Williams Eatery
If you must be healthy (shudder), we can vouch for this exotic little specimen being offered by the cool kids down at Wynyard Quarter. She's a rather sensational melange of buckwheat, lentils, beetroot, poached egg, miso dressing and the added option of mirin salmon. You can thank us later.
Croque Madame at Teddy's
PSA: the good Gallic lady is having a comeback, appearing most notably on Teddy's new brunch menu. Superbly creamy and with the added bonus of a soft-fried egg on top — as if the bottomless Mimosas weren't enough of an excuse, this heaven-sent is just another excuse to visit the new Ponsonby Road restaurant.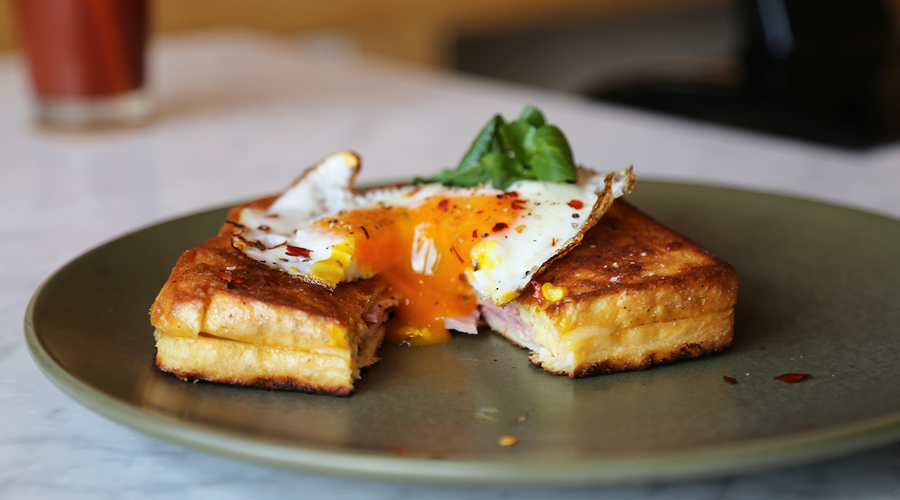 Duck on Toast at Euro
If you didn't know, now you know, that toast is having a comeback (more on that later) and Euro's duck version is giving us what we need. Topped with duck leg roulette, rich parfait, cherry and pistachio, it's a savoury-sweet dish that's just kind of perfect.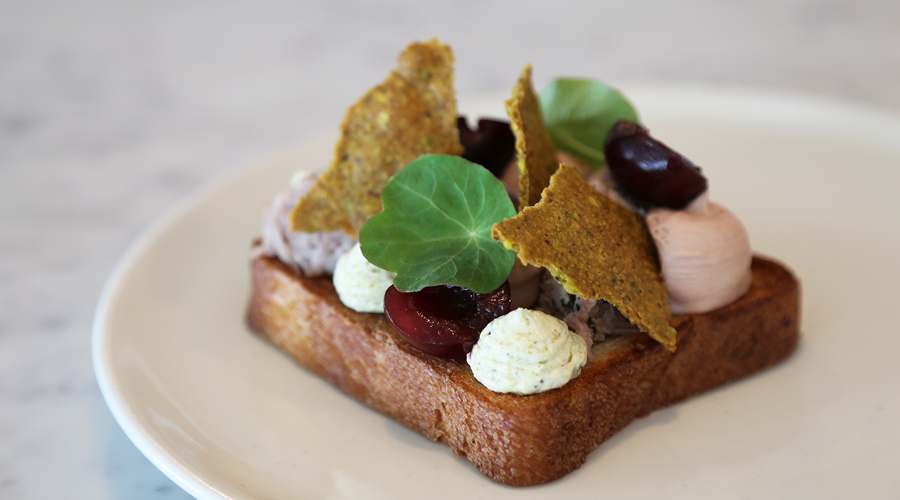 Chicken Wings at Lowbrow
It ain't no thang but a chicken wing, but it sure as heeeeeck is delicious. At Jordan MacDonald and Kyle Street's new venture, they're treating the tender, meaty, organic Bostock wings to some kind of magic, siding them with a tangy spicy sauce that will send you into a spin (a good one).