The final month of the year is upon us and we're unsure about how we should feel. While we're excited for what 2020 has in store, it feels bittersweet to bid farewell to the decade that was and we'd like to congratulate everyone for pushing through the various highs and lows. But 2019 hasn't finished quite yet and the cafés and restaurants around town are going out of their way to keep us sufficiently occupied this December, ensuring we finish the year with a bang. From numerous pop-up events to menu changes and a raft of new establishments, December is looking like one of the busiest months for Auckland's bustling dining scene, so we've rounded up the most important things you should know.

New menu/dishes
New summer menu at Euro Bar & Restaurant
Settle into summer with Euro's new summer menu, featuring the freshest produce and delicious, seasonal seafood. Some of the dishes we have our eyes on are the asparagus risotto with pickled lemon and grilled banana prawns, as well as the Big Glory Bay salmon dish which is the ultimate for seafood lovers. Combining the succulent fish with Cloudy Bay clams, doused in miso butter and lime, this is a plate that simply sings of summer.

New menu at Ponsonby Road Bistro
Ponsonby Road Bistro might not update its social media often, but when it does, it means serious business. Only one photo was posted to its Instagram over the whole of November — an updated menu. Last time, it was the pork belly schnitzel that was the talk of the town and this time, it's most definitely the roast lamb rump, served with eggplant relish, cherry tomatoes, pine nuts and cumin yoghurt.

BBQ meat packs from Jervois Steak House
Summer barbeques have never been this easy, thanks to Jervois Steak House's epic BBQ meat packs. These packs include aged Wagyu steaks, lamb racks, butterflied chickens, succulent burger patties and sausages, to name a few. Each pack has enough to feed up to six people but orders must be placed before 6th December in order to be delivered by courier on the 20th December.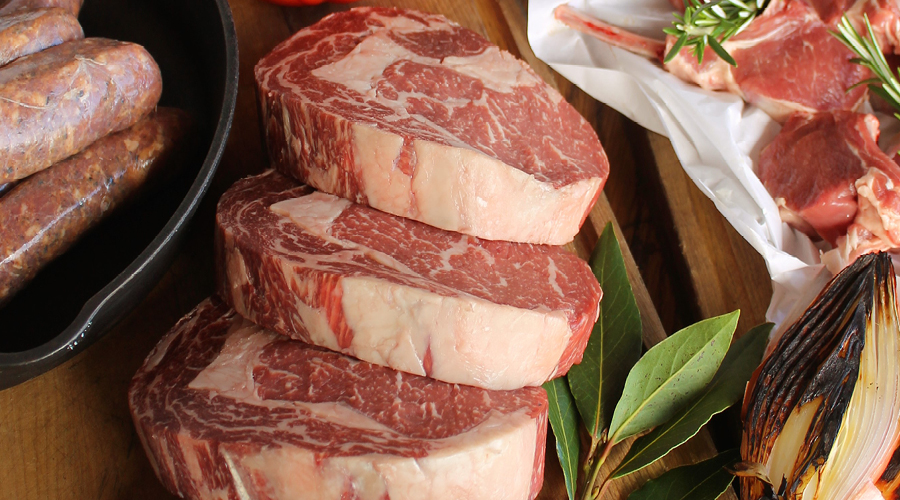 New menu at Gemmayze St
Touted as serving the smoothest hummus in all of Auckland, Gemmayze St has recently shaken things up with a new menu — not something the Lebanese restaurant does often. While the iconic hummus and tabbouleh dishes remain, there are a number of enticing new dishes, including the Mischee Cousa. Described as stuffed courgette, duck leg, labneh and basil, the fact that there are courgettes and duck involved is enough to have us booking a table at Gemmayze St immediately.
The cacio e pepe from Williams Eatery
This Wynyard Quarter establishment is one of our go-to spots during the summer season as its outdoor tables are bathed in all-day sun, making it the perfect place to soak up the golden hour. Recently, Williams Eatery announced a new pasta that is going on its menu, the cacio e pepe — a classic pasta dish that shines in its simple cheese-and-pepper flavour combination (and done justice at the hands of Williams' expert chefs).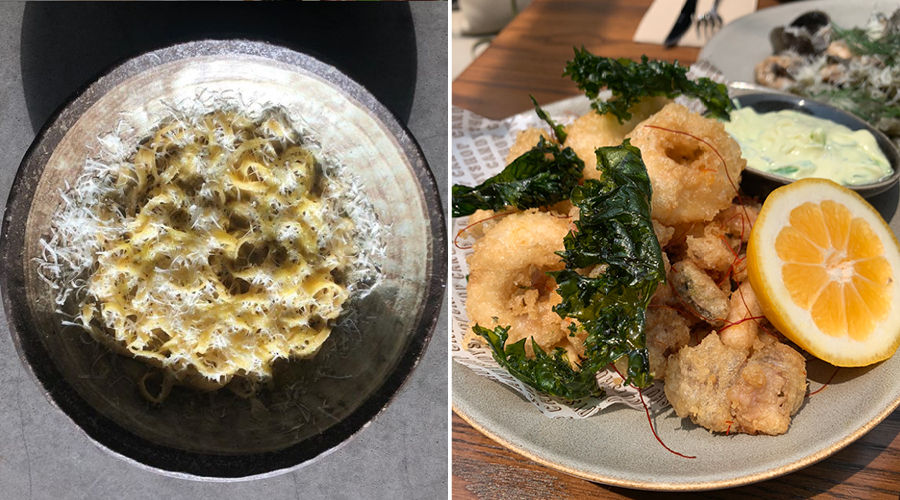 Fritto Misto from The Candy Shop
Newmarket is fast becoming Auckland's new hotspot, especially now that a raft of top-notch eateries have established themselves in the area — a line-up that is arguably led by The Candy Shop. And while everybody knows about how delicious the KFC platter is, it's The Candy Shop's Fritto Misto that is set to steal the show this season. The bowl sees a plethora of deep-fried seafood, including calamari, prawns, baby octopus and mussels, served with a side of creamy seaweed tartare.

Pop-ups and events
Annabel's, Gatherings and Valmont Wines
Ponsonby's gem of a wine bar, Annabel's is hosting a special dinner on Sunday, 1st December in collaboration with Alex Davies from Gatherings — the critically-acclaimed Christchurch restaurant renowned for its creativity with organic vegetables and fish. James Grave Opie of Valmont Wines will be pouring some of his favourite drops that are guaranteed to pair perfectly with Chef Davie's gastronomic creations.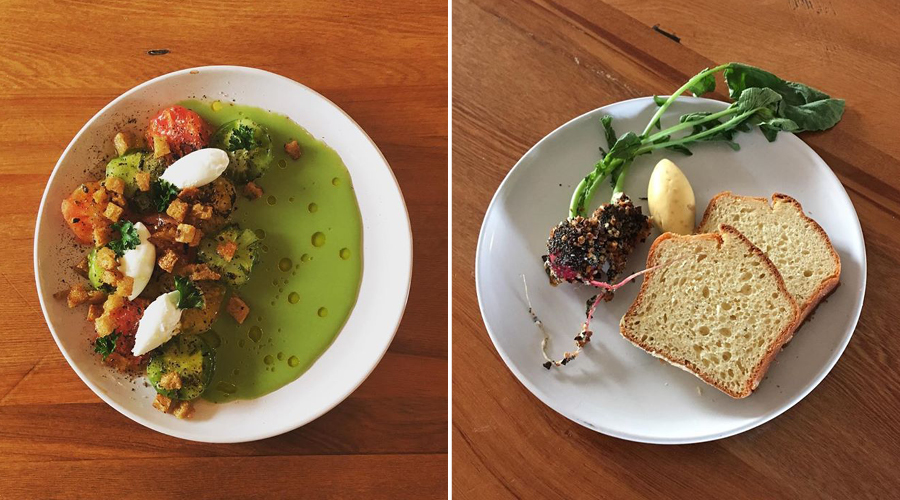 The Cult Project Dias Felicés
K'Road is also having a pop-up of its own on 1st December as The Cult Project and Milton Vineyards take over Gemmayze St. A multi-course Filipino-inspired menu will be showcased, along with wine from Milton Vineyards to match. We advise you head along with a group larger than four so you can really make the most of the seafood-focused feast.

NYE at Cazador
Say goodbye to 2019 and enter the new year with Cazador. On the 31st December, Executive Chef Dariush Lolaiy will be serving a sharing feast with the star of the evening set to be the deer, slowly roasted on the spit. The rich meat will be complemented with an array of side salads and hearty dishes and if you're staying in town, this is one of the best ways to ring in the new year.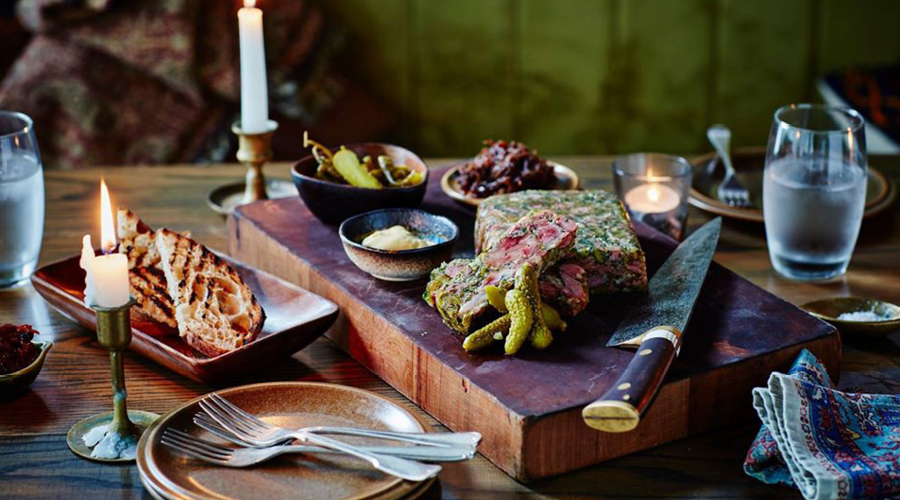 Royal-G at Britomart
The former site of Orleans and Racket (48-56 Customs Street East) is now a new bar called Saturdays, set to open its doors on Friday, 29th November. To celebrate the launch of the new bar, modern-Indian eatery, Royal-G (based in Mission Bay) will be popping up for the whole month of December as a hole-in-the-wall spot in Britomart, by night, providing tasty Indian fare with an American twist for Saturdays, as well as its neighbouring establishments Caretaker and the AV Club. While by day, Royal G will be open for takeaway lunch — Tuesday to Saturday from 12pm until 2pm.
Night Noodle Markets
It's that time of year again folks, the Night Noodle Markets are back at Victoria Park from the 29th November until the 8th December and the line-up of food vendors looks better than ever. Johney's Dumpling House from Mt. Maunganui is making its way up for the food festival, as well as Gelato Messina from Australia, serving Asian-inspired desserts such as coconut sticky rice, Thai milk gelato and the hotly-anticipated deep-fried banana with gelato and peanut crumble.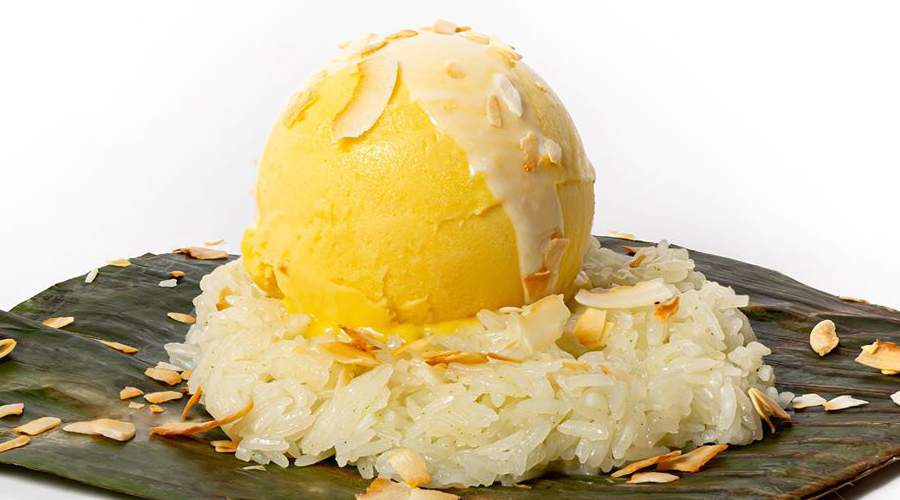 New Openings
Good Joe
Al Brown's empire only seems to be growing with his iconic eateries, lines of condiments, epic cookbooks and now, a brand new coffee roastery. Good Joe Coffee Co. is Brown's first foray into the coffee industry and is showcasing java that's roasted on the West Coast of Auckland. You can get your hands on a cup of Good Joe at Brown's establishments including Best Ugly Bagels and Depot.

Burger Dak
Summer is the season of food festivals and it so it pays to know which trucks and vendors you should be keeping an eye out for. Burger Dak is a truck that has been on our radar ever since our last visit to the Auckland Night Markets, where a crowd of people surrounded it and some customers told us that its chicken burgers were the best in town. One to seek out this season, we think.

Tsujiri Newmarket
Just last year, Tsujiri was the only thing the foodies of our town could talk about when it opened on Lorne St. The matcha-centric café/dessert parlour garnered a strong reputation for its premium matcha green tea-flavoured sweet treats and it has just opened a new outpost in Newmarket's new Westfield. We recommend the matcha parfait and we also suggest you branch out and try the hojicha soft serves. Hojicha is another form of Japanese green tea and rather than the earthy flavours that matcha is known for, it carries more of a barley flavour and a pungent aroma of toasted sesame.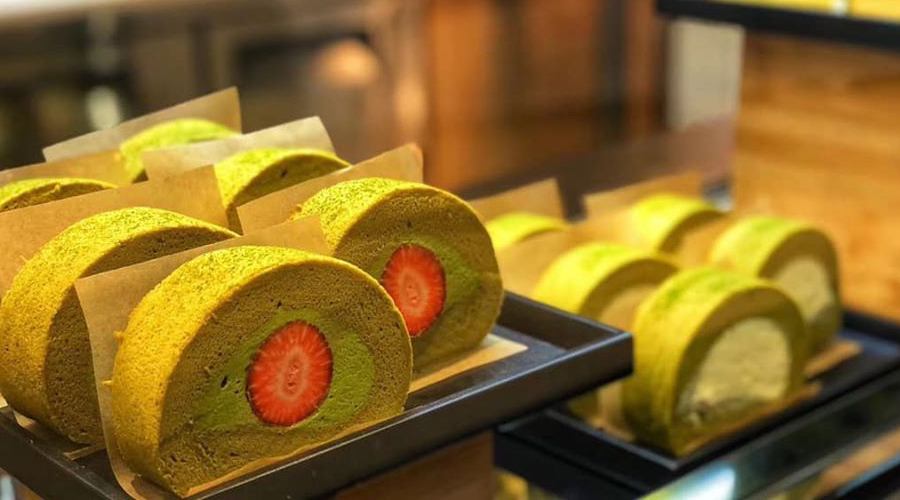 Whau Café
A contemporary Māori eatery is about to shake up the Auckland dining scene with modern renditions of soulful Māori kai. Whau Café is opening its doors on the 7th December in Mt. Eden. While the operators behind this eatery are holding back from sharing too much about the new opening, rumour has it that there's a sandwich on the menu that's created by none other than Huri Rapana Neill himself — the man behind Hero Sandwich House.

Besos Latinos Wynyard Quarter
One of Auckland's very few Latin American restaurants, Besos Latinos has opened its second outpost in Wynyard Quarter. The ambience of the Wynyard Quarter space feels more open and modern in comparison to its original restaurant in Elliot Stables, however, the food is just the same and absolutely delicious The menu showcases authentic and traditional Latin American flavours and features dishes from Argentina, Cuba, Colombia, Mexico, Peru and Venezuela.

Other new openings: Wynyard Pavillion, Patch, Barbarino's, Everybody Eats, ONE, Peach's Hot Chicken, OBar Snack Bar and Hemi