In this day and age, it's rare to be in a group situation and not have at least one person who has a dietary requirement. Whether it's because of allergies or an effort to be more healthy, it cannot be denied that it makes dining as a group more difficult. As if in answer to these new age needs, Cold Harbour Kitchen, a newly-opened cafe in Remuera, has curated a selection of dishes and cabinet food that is varied enough to cater for all.

Considering the wide appeal of its food offering, it was only right that Cold Harbour gave it's interiors the same kind of universal appeal, which explains the Audrey Hepburn Mural inside. Rendered in a more urban, graffiti style, the eye-catching wall is also a homage to Coldharbour Lane in London's Brixton (after which the cafe was named). The legendary actress welcomes guests in as they take a seat within the humble but well-appointed space.

The menu and cabinet at Cold Harbour shine as bright as each other. On the menu, there is a selection of toasted sandwiches as well as brunch dishes including options like classic brioche French toast. Our meal of choice, however, was the fried chicken waffle, which, apparently is one of the best-sellers. The fluffy waffle is slathered in a creamy cilantro sauce and drizzled with tangy chilli syrup. The fried chicken is panko-crumbed, and boasts nostalgic flavours sure to take diners back to the days of munching on chicken tenders as children.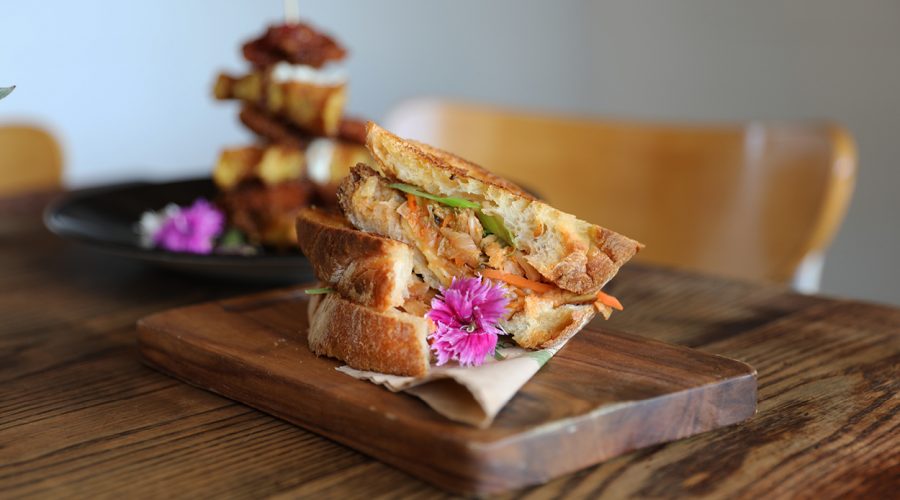 There are six different sandwiches on the menu, but the kimchi cheese toastie particularly piqued our interest, especially after hearing that Cold Harbour makes its own kimchi. The sourdough has been smothered in butter and sandwiches a sour, crunchy, slightly spicy kimchi that is balanced by a slice of smoked gouda cheese. This sandwich goes beyond the average toastie and is arguably (and perhaps controversially) more delicious than the traditional ham and cheese.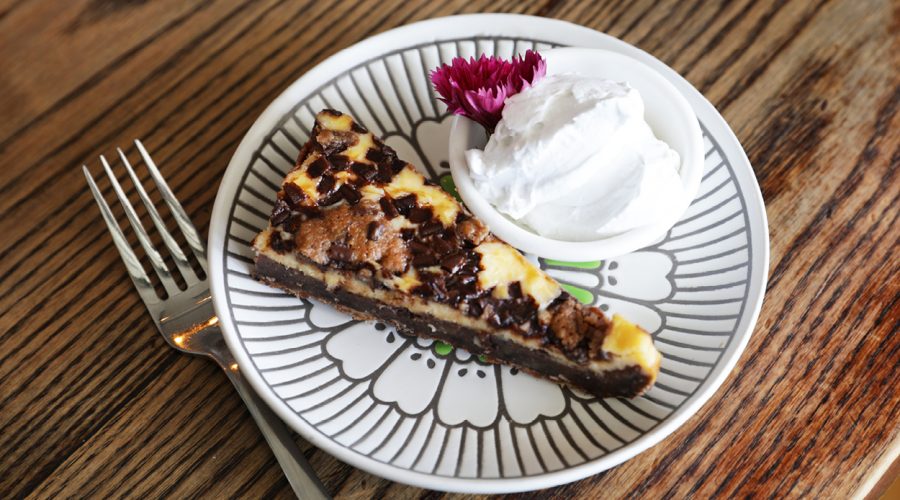 Even vegans can have a feast at Cold Harbour. Its mushroom dish is one of the tastiest creamy mushrooms in town — it's hard to believe it's vegan. The portobellos ooze with juice that weaves its way into the three-spiced, thick cream sauce which is made even tastier when soaked up by the sourdough — the perfect way to finish every last drop. In the cabinet sits a number of desserts to wrap up any experience on a sweet note. The slices might be raw and vegan but were still indulgent enough to make me question how they were made entirely free of dairy and refined sugars. Cold Harbour also offers organic Kokako coffee all day alongside Nitro cold brew on tap.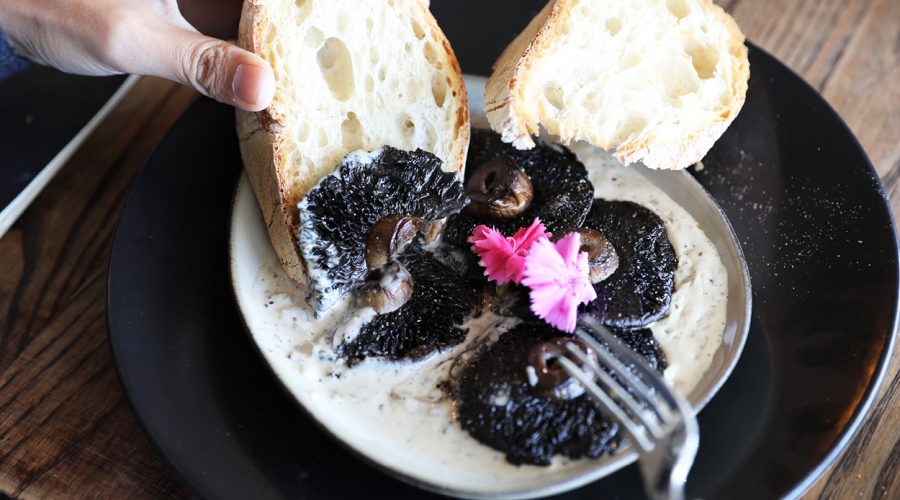 Cold Harbour Kitchen brings a different energy to Remuera Road. With its prioritisation of fair-trade, organic food and coffee as well as the relaxed, casual fit out, this cafe is well on its way to becoming a firm, local favourite.
Opening hours:
Monday – Friday, 7am until 4pm
Saturday and Sunday, 8am until 4pm
Cold Harbour Kitchen
341 Remuera Road
Remuera
Auckland

(09) 520 1232