Make Good Friday great and the rest of Easter even better with these cocktail recipes from our favourite bars.
An Egging Good Time, Soul Bar & Bistro
Ingredients
45ml of Vodka
15ml of Baileys
15ml of sugar syrup
60ml of coffee (double shot of coffee from an espresso machine or 60ml of strong instant coffee)
Lots of ice in your cocktail shaker
Method
Shake Shake Shake. Garnish with some grated chocolate or espresso grind. Drinker's choice.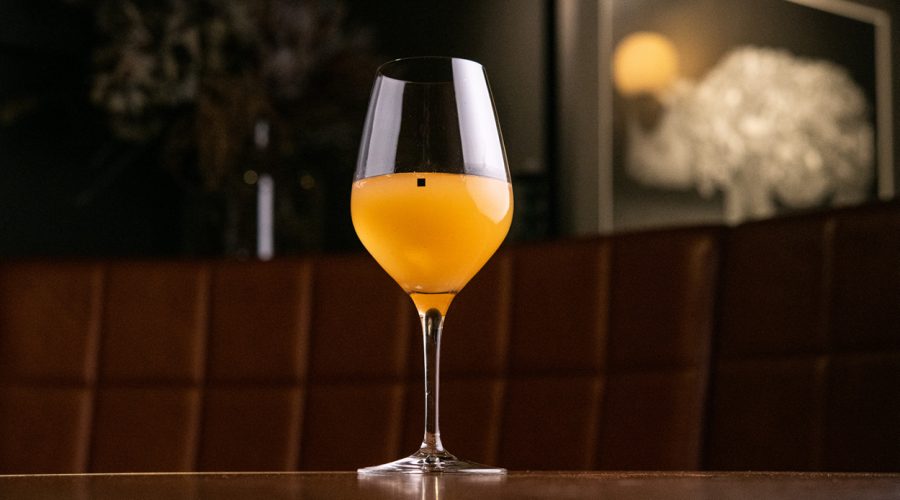 Lacto-Fermented Peach Bellini, Little Culprit
Ingredients
400ml Dry rosé
200ml Rinquinquin
200ml Fermented peaches, pureed
2.5g Salt
30ml Sugar syrup
30ml Lemon juice
Method
1. In a large Sodastream bottle, combine the ingredients and store in the fridge until cold.
2. When cold lightly carbonate, and pour into a wine glass with an ice sphere.
To make Lacto-fermented Peaches
Rinse, dry then quarter some fresh golden peaches. Weigh the peach quarters then toss in a 2 per cent mix of Flakey Salt. Leave in a jar in a dry cool spot in your kitchen for a 5-7 days.
For best results, vac seal with a good amount of space in the bag. The fruits will slowly release CO2 and you'll be able to see when the fruit is ready (The bag will look like a pillow and feel like it is about to explode).
Puree the fermented peach and store in the fridge in an airtight
container for up to 2 weeks.
Quick Peach Bellini
Strain and blend one can of peaches (in syrup) with a good pinch of salt added. Keep refrigerated.
In a wine glass over large ice cubes or ice spheres, build: 30ml peach puree; 30ml peach liqueur (we recommend Rinquinquin); 60ml sparkling rosé.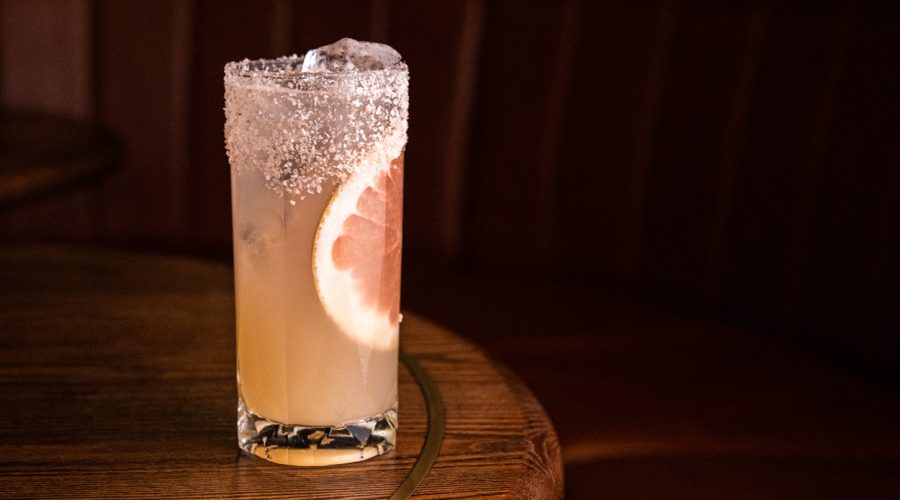 Temperance (Virgin Tom Collins), Little Culprit
Ingredients
Himalayan Salt (to rim glasses)
30ml Seedlip Spice 94 (non alcoholic spirit)
45ml Pink/Ruby Grapefruit Juice (freshly squeezed)
20ml Lime Juice (freshly squeezed)
15ml Sugar Syrup
Top up with Soda water
Method
1. Rim a tall glass with Himalayan salt.
2. In order layer the Seedlip Spice 94, Grapefruit Juice, Lime, Sugar syrup and top up with Soda water.
Tip: If you're feeling less temperate, substitute Seedlip with vodka or gin.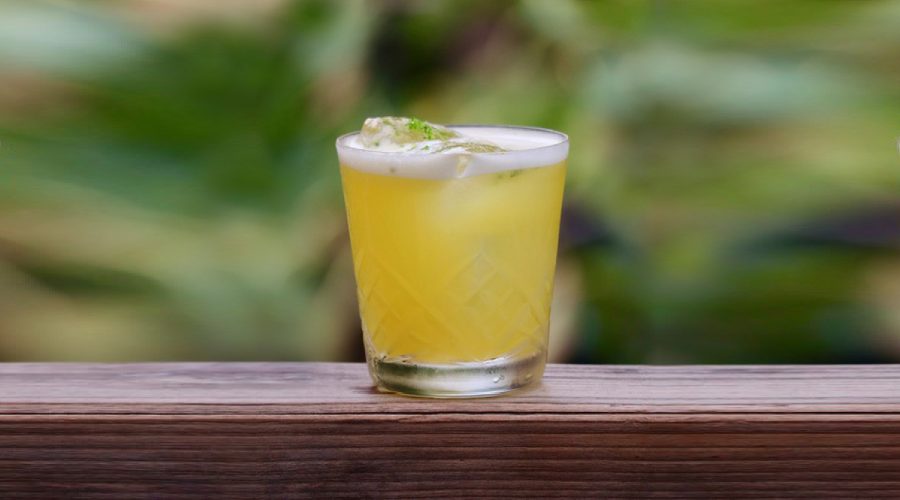 White Lady Boy, Woodpecker Hill
Ingredients
45ml Gin
15ml Cointreau, Triple Sec or Grand Marnier
60ml Pineapple juice
15ml part Lime and Lemon juice
15ml Lemongrass syrup
Method
Add to a cocktail shaker with ice and shake hard and pour into a martini glass. Or add to a blender with no ice and pulse to combine for 3-5 seconds until the pineapple goes all nice and fluffy and then pour into a glass over ice.
Garnish
I used a lime zest grated over the top here but you can use anything you like, get creative and have some fun.
To make the Lemongrass syrup.
1. In a saucepan add equal amounts of sugar and water. Bring to a simmer, turn off heat stir to combine then let cool.
2. Add 1 stick of lemongrass to a blender or use a stick blender and pour in the cooled off sugar syrup. Blend on high for 10 seconds.
3. Strain through a sieve and you're ready to go.
Note: You could use anything you have lying around the house if you can't get your hands on lemongrass. Ginger, Basil, star anise, cinnamon – if you're using a woody spice like cinnamon just add it to the pan and dont bother blending it. At a push you can just make a regular sugar syrup.